We love living in NYC and everything the bustling city has to offer. However, sometimes you just need a weekend away. Whenever we see a free weekend we start brainstorming for a road trip. Lucky for us, NYC is surrounded by so many great spots to visit. Below we've compiled a list of the best road trips from NYC.
Beacon, NY
Distance from Manhattan
By car: 1-2 hours
By train: 1.5 hours via Metro-North train
Beacon, NY is the road trip to get you outside the city to enjoy a slower pace. When visiting in the winter, it's like stepping into a Hallmark movie and in the summer it's a great spot to enjoy the warmer weather. There are many hikes in the nearby area, with Mount Beacon and The Fire Tower trailhead within the town. Furthermore, their downtown area is beautiful with so many great spots to eat at. The Dia Museum is another popular spot to check out. For details on our day trip out here, check out this post. 
The Hamptons, NY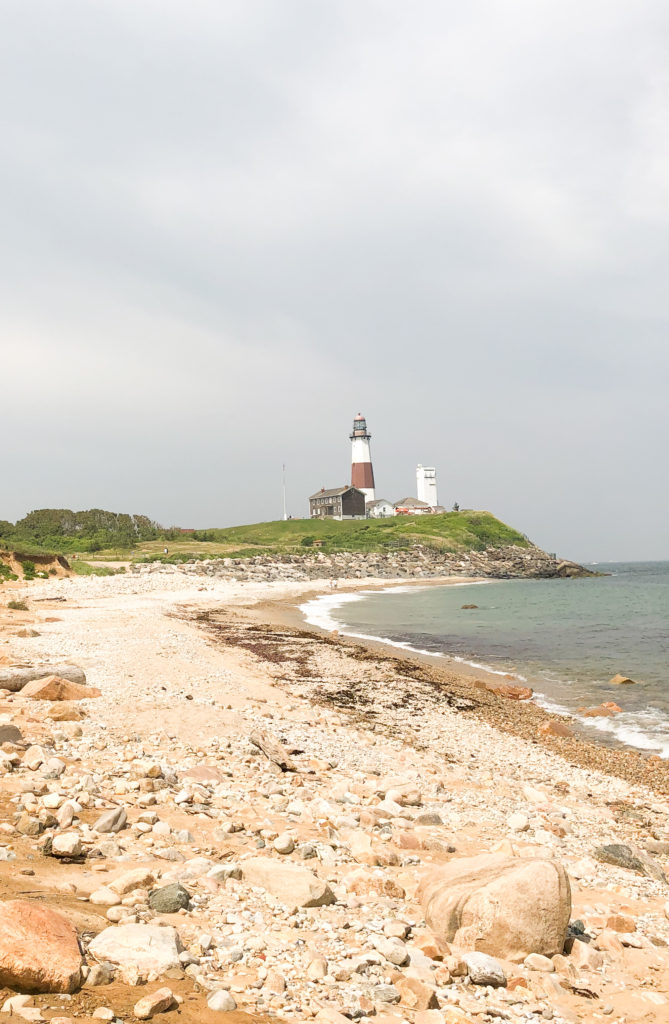 Distance from Manhattan
By car: 2 hours
By train: 2-2.5 hours via Long Island Rail Road (LIRR)
The Hamptons are the iconic summer road trip destination. Located on the eastern end of Long Island, New York it is easily accessible by both car and train. And with the rise of Airbnb's and Uber, this area of New York is now easily accessible by anyone who wants to visit. We recommend spending your weekend beach hopping, stopping at Wolfer Winery and enjoying the local eats (seafood included!). For further details, check out our post here. 
Greenport, NY
Distance from Manhattan
By car: 2 hours
By train:1.5 hours via Long Island Rail Road (LIRR)
Greenport may, unofficially, be one of our favorite road trip destinations. It's located on the Northern Fork of Long Island. Compared to its Southern Fork counterpart, The Hamptons, it's much quieter and has more of a small-town feel. But do not take this as its boring, because its main strip gets lively in the evenings. The main things to do involve wineries, beaches and eating delicious food. Honestly, what is not to love about this place? For more details on all the things to do and eat, check out our post here.
Shelter Island, NY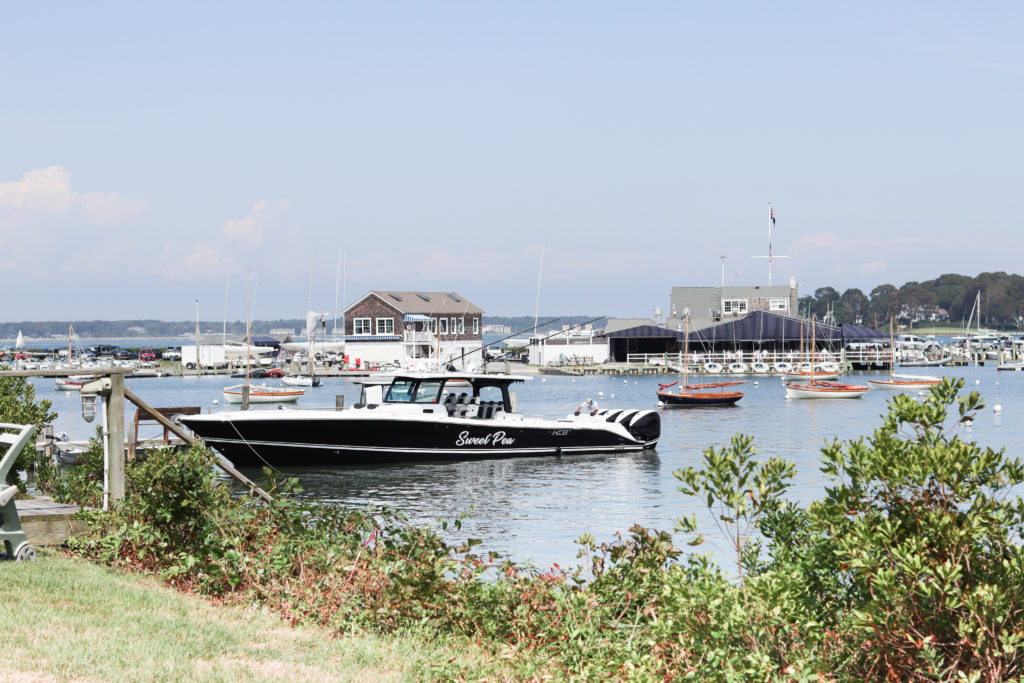 Distance from Manhattan
By car: ~2.5 hours
By train: 1.5 hours via Long Island Rail Road (LIRR) + the 10 minute ferry ride over to the island
Shelter Island is a small island located at the eastern end of Long Island, New York. It is only 32 square KMs and boasts those small town feels. Luckily this little oasis is only a quick 10-minute ferry ride from Greenport, NY. The island itself is one third preserved and owned by The Nature Conservancy, so there is a lot of greenery and relaxation to be had here. Unlike Greenport, there are limited food options and things to do, so this destination is truly for a relaxing weekend on the beach. To check out everything to do for a weekend away, read our post here!
Mystic, CT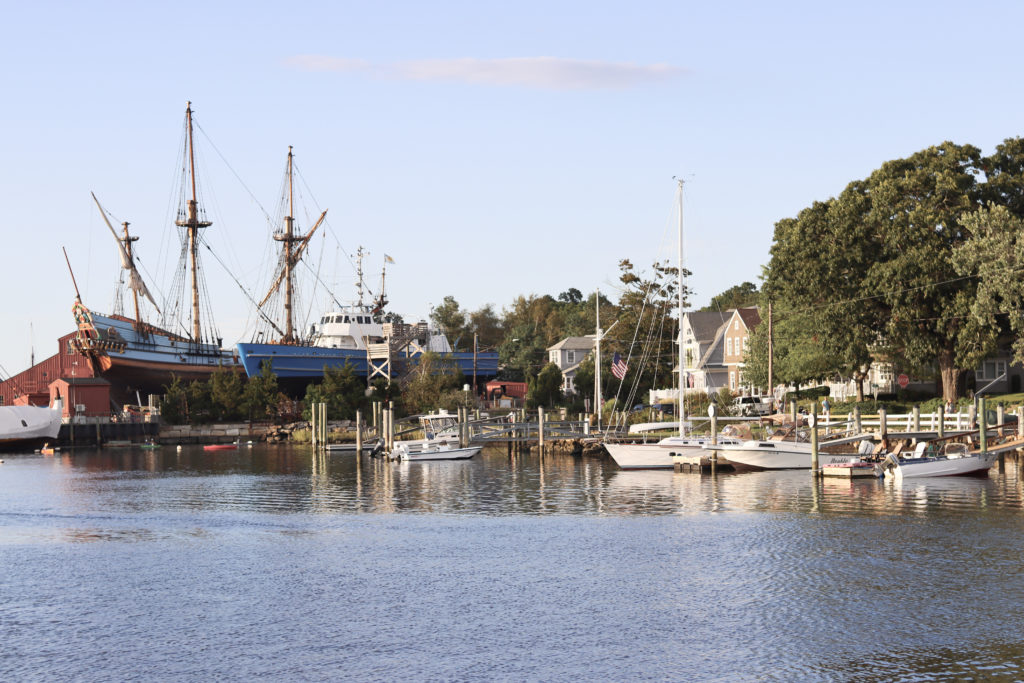 Distance from Manhattan
By car: 2 hours
By train: 2.5 hours via Amtrak's Northeast regional train
Located on the Eastern side of Connecticut, Mystic is a historic small town. It was originally a bustling seaport in the 1700s and is still filled with this history. While we may have stumbled into this road trip spot (after having a rental car booked with no plans), we had so much fun. We spent our time on the beach and wandering around their downtown in the evenings. They are also home to the Mystic Seaport Museum, which delves into the history of this port town. Overall, this is a great spot to enjoy a summer weekend away from the city.
Philadelphia, PA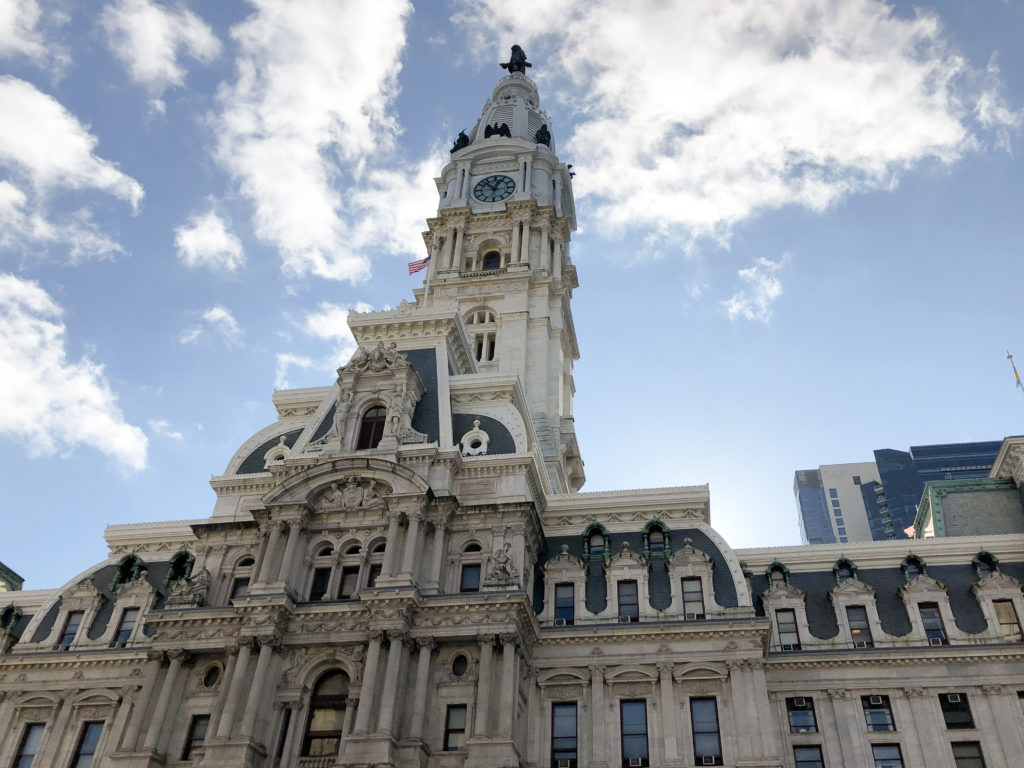 Distance from Manhattan
By car: 2 hours
By train: 2.5-3 hours via Amtrak
Philadelphia, Pennsylvania, a city renowned for its historical significance, cheesesteaks and passionate sports fans. While the city is filled with historical sites and museums to visit, there is so much more to it. From the river walk, to the sport teams, to the rocky steps, and the city hall, this city is packed with things to do. And with so many option for getting here, this is a road trip you do not want to miss out on. Click here for more details.
Long Weekend Road Trip Destinations:
The next four locations are great road trip spots from NYC, however to really enjoy these destinations you should plan for more than a weekend. These road trips are all 3.5+ hours away, making them ideal for long weekends (or longer!).
Lake Placid, NY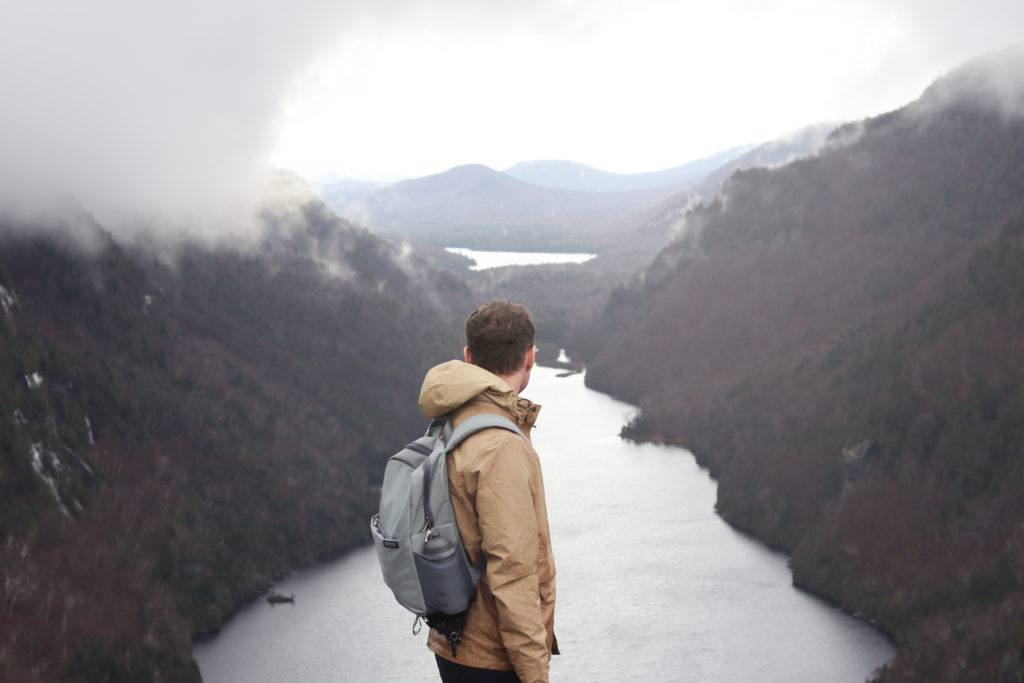 Distance from Manhattan
By car: ~5 hours
By train: Not accessible
Lake Placid is famously known as the two-time Olympic host city, years 1932 and 1980. However, there is so much more to it. From the mountains, to the lakes, to the quaint downtown, we promise you will not fall short for what to do! Some of our highlights include the Main Street, Mirror Lake and all the hiking. Indian Head is a great day hike, with jaw-dropping views. However, if an all day hike is not your choice of activity, there are many smaller hikes. You can even drive up Whiteface Mountain to get all the views without the hiking.
We feel the Adirondacks are a beautiful and must see part of New York State. We highly recommend exploring any time of year, and giving lots of time in your travels to visit the surrounding towns. If you want to extend your trip, head over to the Finger Lakes or down to the Catskills for more fun.
Newport, Rhode Island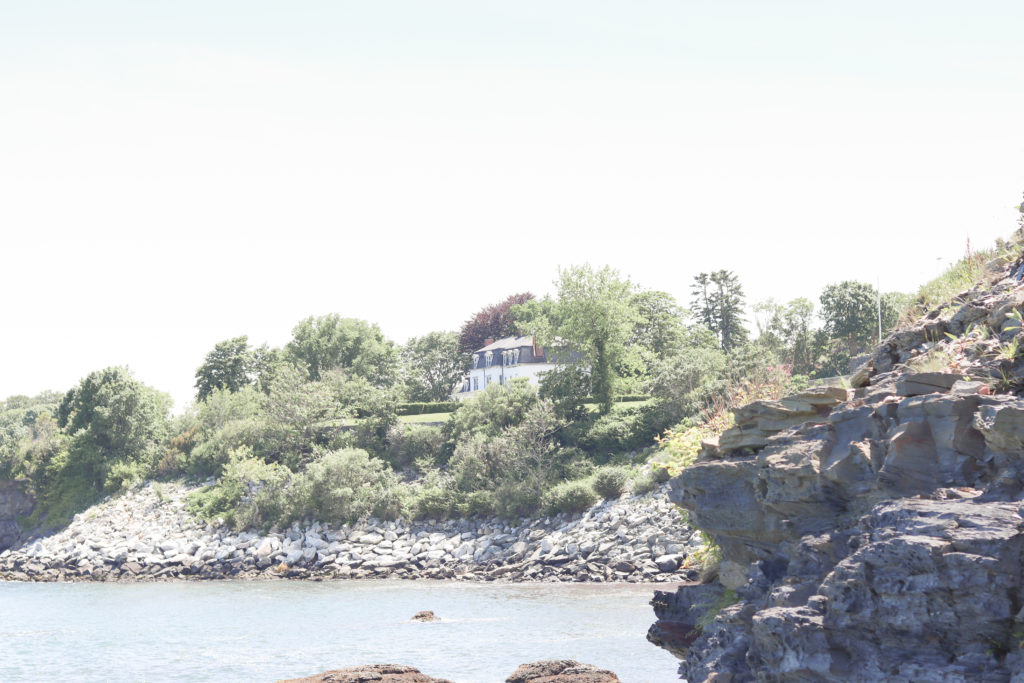 Distance from Manhattan
By car: 3-3.5 hours
By train: N/A
Newport, RI is a very popular road trip destination in the summer months. Located along the Atlantic coastline, it also makes a great stop over on your way to Cape Cod. Surrounded on all sides by water, Newport offers a beautiful harbor, sandy beaches, and scenic cliffs to explore. Providing close up views of both Presidential Mansions and the rugged coastline, the Newport Cliff Walk cannot be missed. You can also spend your days exploring inlets and coves along the coast, walking down the cobblestoned downtown streets, and grabbing patio drinks. For details on our day trip here, check out this post.
Cape Cod, MA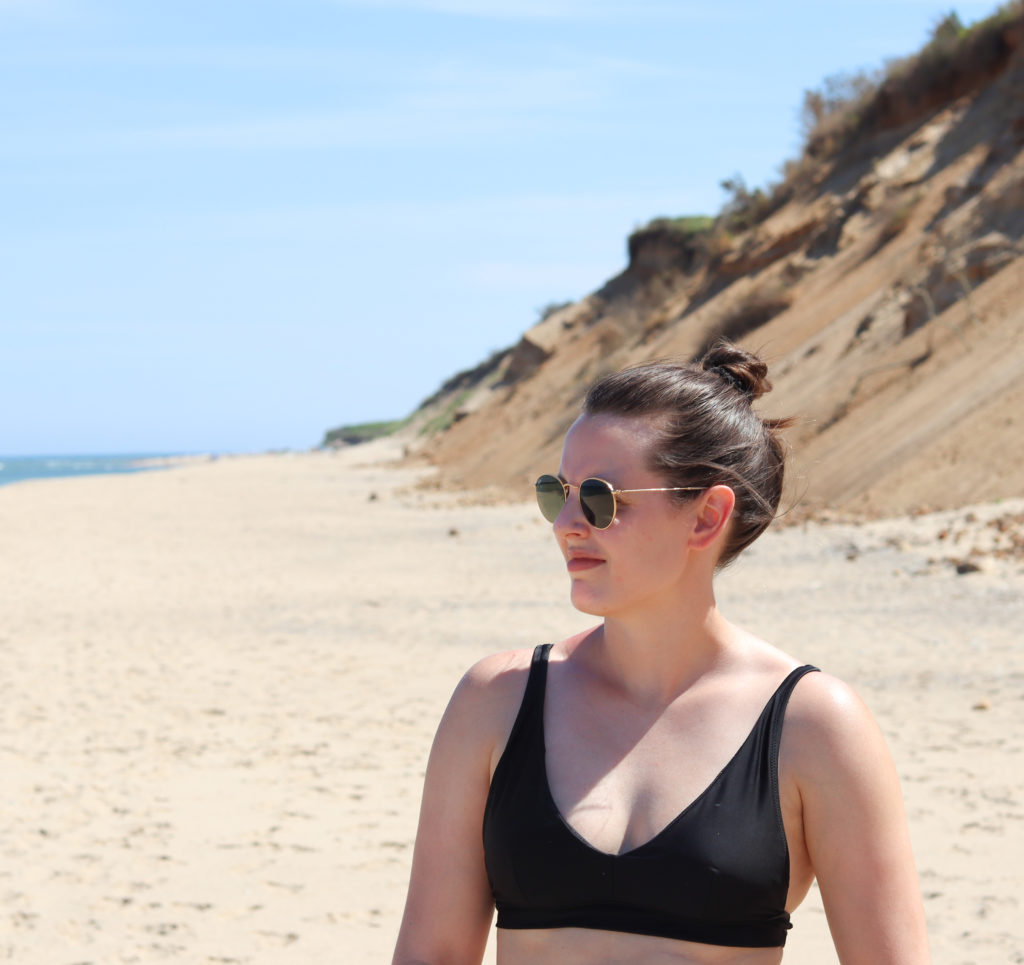 Distance from Manhattan
By car: ~4 hours
By train: N/A
Known for its beautiful harbors and sandy beaches, Cape Cod quickly rose to the top of our road trip list last summer. Cape Cod is a peninsula located 70 miles south of Boston. Cape Cod can feel like a small beach town to go and relax at, however this is not the case. It can take up to 90 minutes to drive from the Upper Cape to the Outer Cape. With this in mind, you can settle down in one area of the Cape and stay there for your trip. We stayed in Hyannis Harbor and loved the food options and nearby beaches. For more details, check out our post here. 
Nantucket, MA
Distance from Manhattan
By car: 4 hours to Hyannis Harbor + 1 hour ferry
By train: N/A, however it is accessible via plane from NYC and Boston.
Nantucket is a small island off the coast of Cape Cod. It has transformed from a bustling 19th century whaling community to a quiet escape from the city. Their downtown consists of cobblestone streets lined with little shops and restaurants. Of course, their beaches are incredible as well, we highly recommend the Sconset area for their beaches and cliff walk. If you have ever read an Elin Hildenbrand book, you already know how great Nantucket is. You can see more details about our Nantucket day trip here.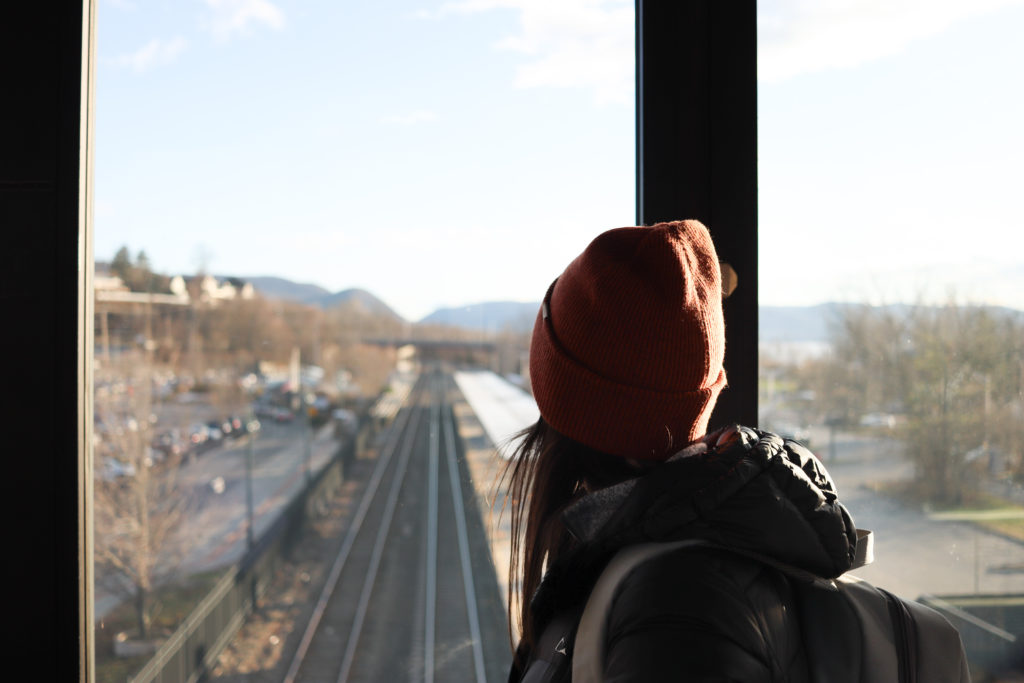 Road Trip Tips and Tricks
Finally, before we go, we have outlined some of our tips and tricks for planning a weekend away.
Leave room in your drive out for exploring and traffic. We always find the best road trips are those with a loose schedule and plenty of time. We try to hit the road by 8 am, so we don't feel rushed getting to our destination.
Book your rental car ahead of time. If you are opting to drive and need an rental car, book in advance. We have found the varying prices are crazy in the city so we always book a few months in advance. If you decide not to go? No problem, most rentals allow cancellations the week of!
Book your train tickets in advance. Several of these spots you can visit via the train. For trains such as the Amtrak, their prices vary so book in advance. You book directly through Amtrak here.  For the LIRR train, it can sell out in the summer, so book these in advance as well. You can view the schedule and book these tickets from here.
If you have flexibility, go during the week. A lot of these destinations will be quieter and cheaper during the week, traffic included. When we have a week off, we like to explore during the week and come back to the city on Friday to avoid traffic.