This summer we had to switch our travel plans from plane trips to car trips (thanks Covid-19). With our original travel plans on hold, we have taken to exploring the Northeastern area of the USA. Known for its beautiful harbors and sandy beaches, Cape Cod quickly rose to the top of our Covid travel list!
Cape Cod is a peninsula located 70 miles south of Boston. Cape Cod can feel like a small beach town to go and relax at, however this is not the case. It can take up to 90 minutes to drive from the Upper Cape to the Outer Cape. With this in mind, you can settle down in one area of the Cape and stay there for your trip. 

How to Get to Cape Cod:
Car
Although it's three states away, Cape Cod is a reasonable 4-hour drive from NYC. We opted to drive out and recommend this for everyone. As with many coastal road trip spots in the Northeast, this route can get busy. We left mid week in the morning and had no issues with traffic. However, we headed home on a Sunday and it was busier. So, make sure to keep traffic in mind when planning your drives.
The added benefit of driving up to Cape Cod is you can take stops along the way. We stopped at Newport, RI on the way which you can check out here. 
Plane
Your other option is to fly up. You can fly NYC to Boston or NYC directly to Cape Cod. If you opt to fly from NYC to Boston, you have a few options to get from Boston down to Cape Cod. You can rent a car and drive down, fly Cape Air from Boston down, take a train or take a bus. As you can see, plenty of options! We recommend a car, as this will really help you out when getting around the Cape.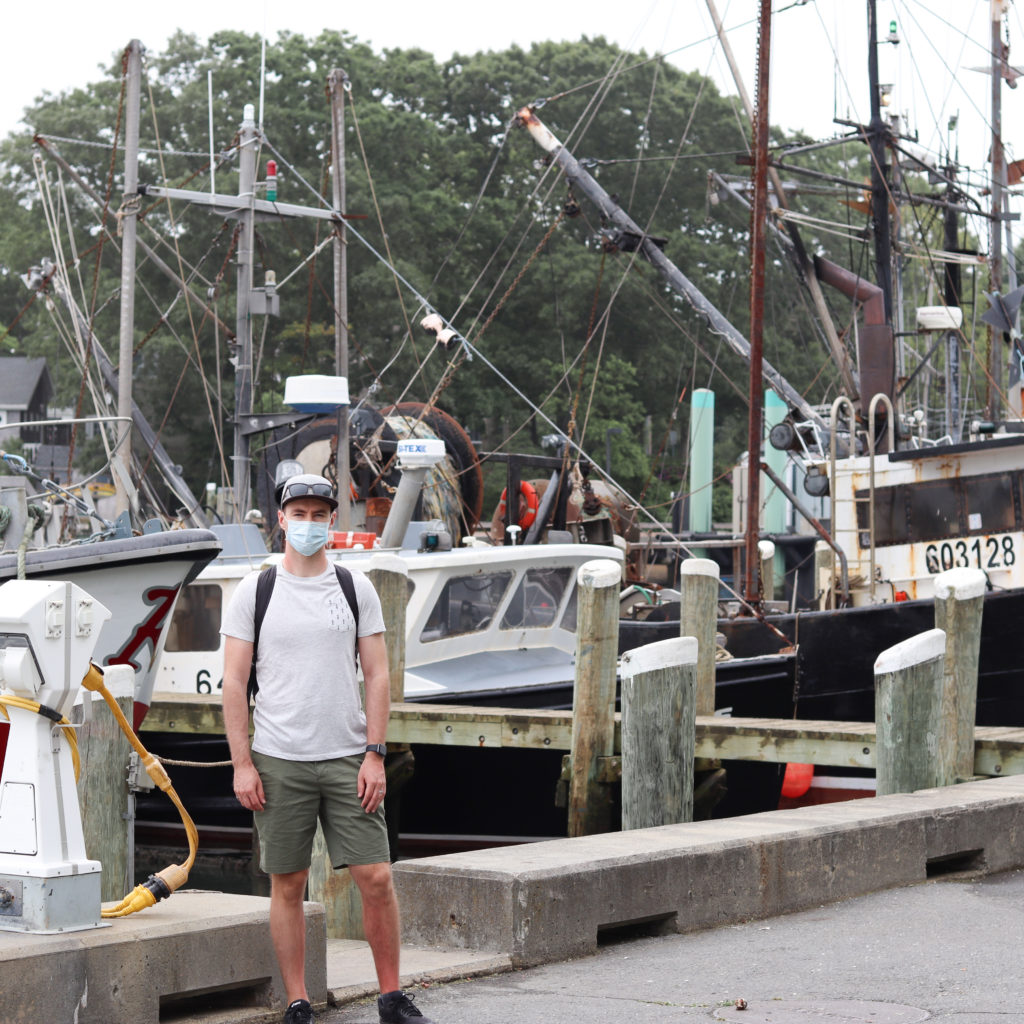 Where to Stay in Cape Cod:
As we mentioned, Cape Cod is BIG. So, choosing where to stay can really affect your experience. 
Hyannis Harbor
We stayed in Hyannis Harbor due to its proximity to the Nantucket ferry, the beaches and the downtown harbor area. We chose the Hyannis Harbor Hotel, which was centrally located and allowed us to walk to dinner every evening. This hotel also had an outdoor pool and bar, however when we travelled in late June this wasn't open yet.
Provincetown
This is one of the most popular towns to visit in Cape Cod. With this said, this area can get booked up quickly, think months and months in advance quickly. The Harbor Hotel has incredible bay views, a pool and a cozy fire pit for your cool evenings. Another option is to book an Airbnb. There are many in the area, some even offer free bikes to use during your trip.
These are not the only two spots to stay in Cape Cod. Hyannis Harbor is near the southern side of the Cape Cod, where Provincetown is near the upper part of the cape. There are plenty of towns in-between, so we recommend choosing your area based on what kind of trip you want. But no matter where you choose to settle down for your week off, you will want a car.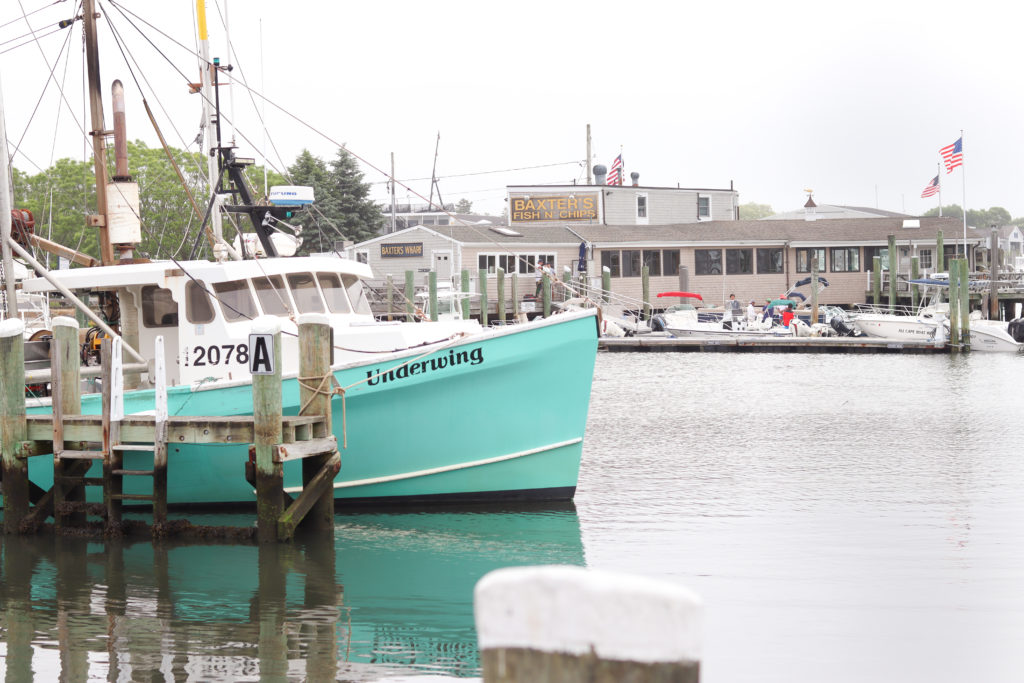 What to Do in Cape Cod:
Go Beach Hopping
This is the top of the "what to do in Cape Cod" list. There are so many beach options in the area, so beach hopping is a great way to check out a few during your trip. Below are some of the beaches we visited, which did not disappoint. 
Craigville Beach
Craigville Beach was only 15 minute from downtown Hyannis Harbor, and offered white-sandy beach that we mostly had to ourselves. The beach is located on Nantucket Sound and is open to non-residents for a small fee. This beach gets popular, but for good reason. 
Chapin Memorial Beach and Mayflower Beach
Alternatively, you could also check out Chapin Memorial Beach and Mayflower Beach, which are on the north side of Cape Cod with very high reviews. Located on Cape Cod Bay these beaches offer calm waters and minimal seaweed. There is also a fee for this beach, which is $25 on the weekends and $20 for the weekdays. 
Coast Guard Beach
We also ventured up to the Cape Cod National Seashore, which was about a 40 minute drive. We stopped at Coast Guard Beach, however quickly realized that the overflow parking lots were closed for the covid-19 pandemic. Without the overflow parking, this beach has maybe 20 spots available, so get here early. The beach itself is incredible, however we had to keep driving. 
Nauset Light Beach
With the only parking lot completely full at Coast Guard Beach, we drove up a mile north to Nauset Light Beach and were finally able to snag a spot. This beach is a mile long. Here you can relax on the sand, walk along the picturesque cliff-lined sand or simply come to visit the historical lighthouse. Bonus, is the parking is free and there are bathrooms. 
In general, across the Cape, there is very limited parking (approximately 20-30 car capacity) at beaches and national parks, as overflow parking lots are closed due to Covid restrictions. We would recommend planning an early start to your day, or circling until someone takes an afternoon break and leaves. Despite the chaos to get a parking spot, the breathtaking cliffs and white sand are worth it!
Take a ferry to Nantucket or Martha's Vineyard
We ultimately chose to stay in Hyannis Harbor as we wanted to take a trip out to Nantucket or Martha's Vineyard. These small-town islands are both located off of the coast and ferry accessible from Hyannis Habor. Either island is going to lead to a great day trip or even a weekend away. We opted for Nantucket as Janessa read too many Elin Hilderbrand books to pass up the opportunity to visit. If you want more information, check out our post here. 
Sunset Boat Trip
This is another really fun option when you visit Cape Cod. There are several companies that allow you to rent out a boat and spend the afternoon on the water, or the evening! These rentals can get pricey, so would be best if you had a group of friends to share the cost. There are also several companies, so make sure to do your research ahead of time. 
Enjoy a Vineyard
The Truro Vineyards is a very popular winery in the Cape. This family owned winery has a tasting room and food trucks for dining. Overall, it is a great way to unwind after a day spent at the beach! There are a few other wineries, such as the First Crush Winery, which is located closer to Hyannis Harbor. 
Get Out on the Water
Renting kayaks or paddle boards are always a fun activity. There aren't any rentals directly in Hyannis Harbor, however there is a company just south in Barnstable, you can check out their site here. If you're up near Provincetown, there is a rental company in town, you can check out their site here. 
Explore Provincetown
Provincetown is located at the far end of the Cape Cod peninsula. This is easily the most popular town to visit. This tiny town is filled with art, craft fairs and is great way to spend an afternoon. Renting bikes to explore this area is a great way to see it all and have some fun. 
Whale Watching
Whale watching can be a fun, family-friendly, way to spend an afternoon in the Cape. The whale watching season is from mid-April to October, with he best time being June to September. There are several tour options in the Cape area, we recommend doing some research and reading reviews prior to booking.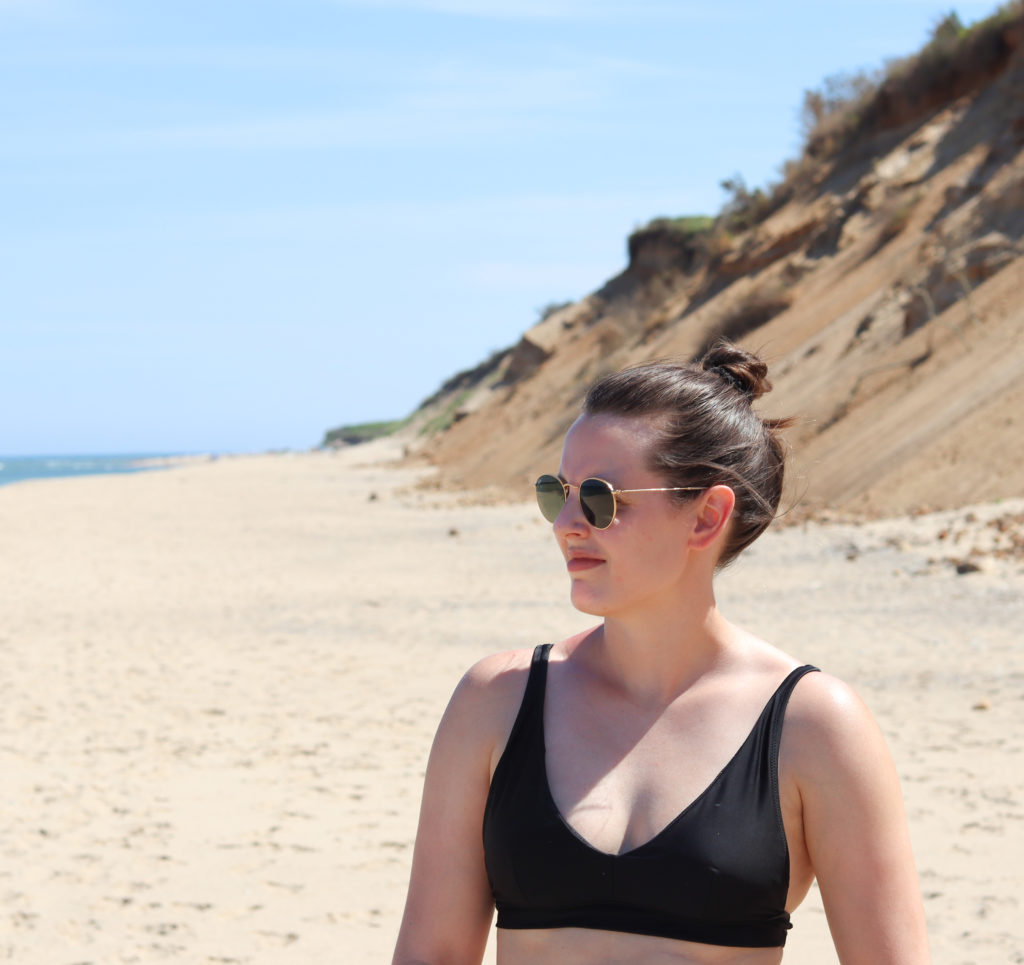 Where to Eat in Cape Cod:
We stayed in Hyannis Harbor, so our food options are biased to this area. Who could blame us though with how good the food options are in this area! The two main areas for restaurants in this area are downtown on Main Street and the harbor. Although Main Street provides diverse restaurant options, we found the harbor to offer a more appealing atmosphere for outdoor dining.
Baxter's Boat House
Sitting on the docks, Baxter's Boat House was the perfect spot to take in the sunset view. We highly recommend the fish and chips if you happen to stop by. And if you like, you can even place an order from your boat! 
Spanky's Clam Shack and Seaside Saloon
Spanky's Clam Shack and Seaside Saloon was the most family friendly restaurant we ate at. Colin had the lobster dinner, which was some of the freshest he's had! 
Black Cat Tavern
If you're looking to spoil yourself, Black Cat Tavern is the trendiest restaurant to eat at. It even includes a garden outback setup with twinkle lights and heaters for evening meals. We were met with a 2+ hour wait time, and highly recommend booking a table in advance!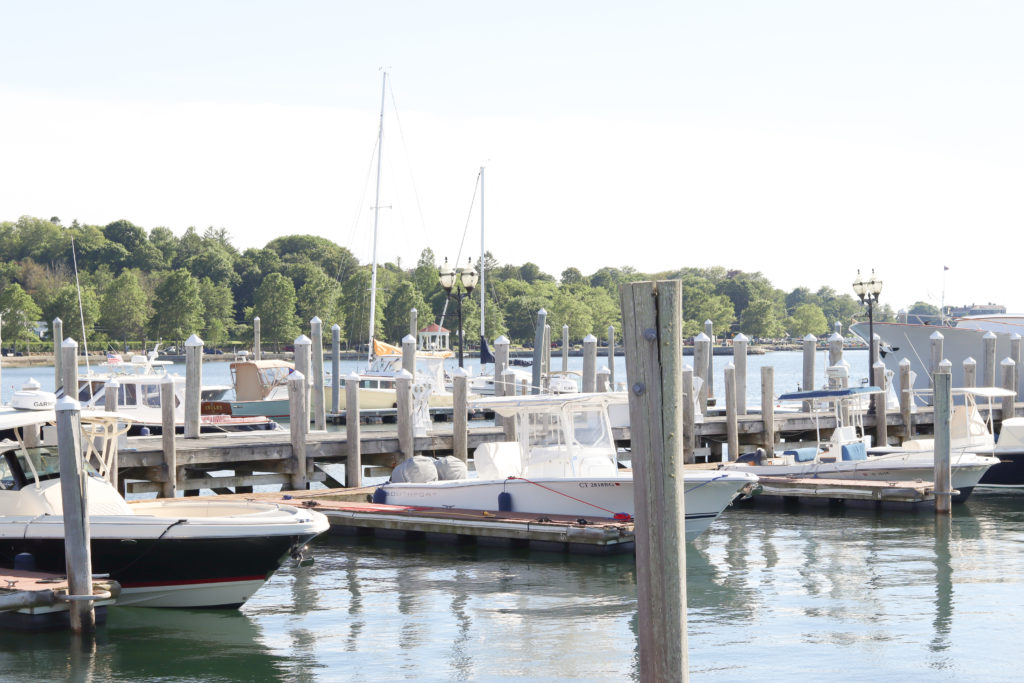 All in All Cape Cod is a beautiful area to visit and we recommend sneaking out to spend one of the last few summer weekends here!