If you live in NYC, or have watched every Friends or Seinfeld episodes, then there is a good chance you have heard of the Hamptons. The Hamptons are an oasis away from the hustle and bustle of NYC and a common weekend getaway location.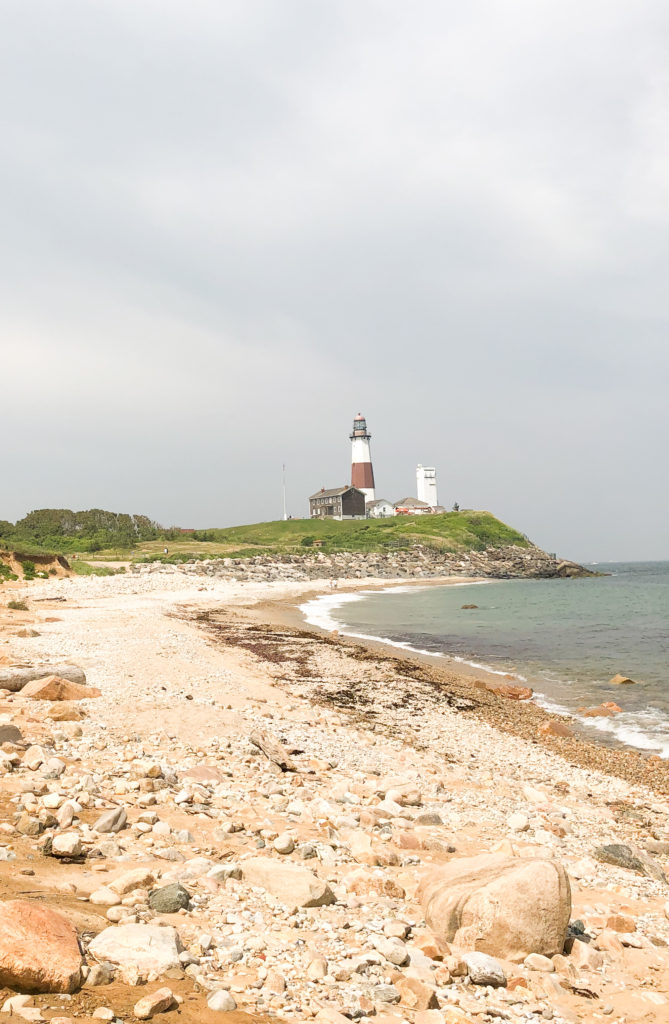 The Hamptons
The Hamptons are commonly referred to by New Yorker's and pop culture, but what are they? The Hamptons are located on the eastern end of Long Island, New York and made up of several hamlets. These hamlets are home to year-round residents, but there is a surge of seasonal residents in the summer. 
The Hamptons are made up of two townships: The Town of East Hampton and the Town of Southhampton. Within these two townships are many villages and hamlets. When looking at a map the Hamptons start at Westhampton / Westhampton Beach and include all the villages up to Montauk. As a general rule, the further east you go the more expensive the real estate gets. 
When visiting, it is important to consider what you want your trip to look like. If you are looking to have more fun and party, then Montauk is where you want to be. If you want a laid-back weekend on the beach, the beaches get better the further east you go.
No matter where you visit in the Hamptons, you are sure to have a weekend filled with sun, sand and good seafood. After spending 10-minutes here, it will be easy to see what all the hype is about!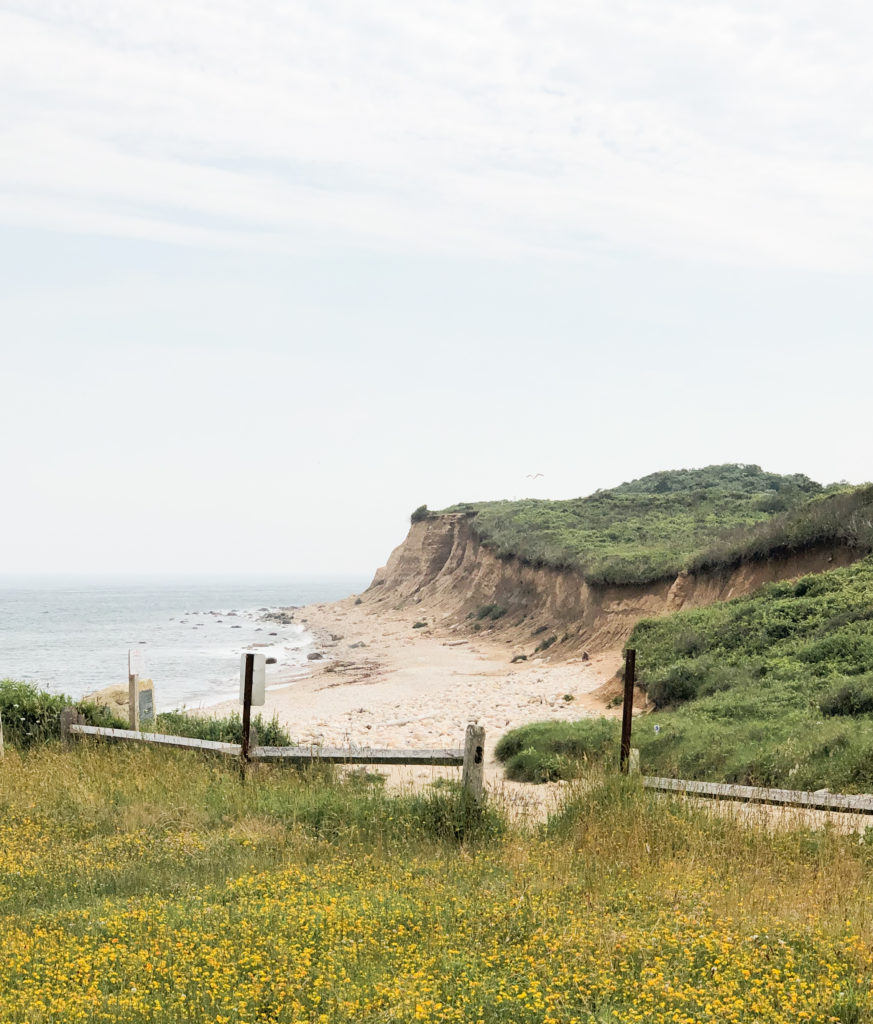 Where to Stay in the Hamptons
There are only a few hotels in the Hamptons, which used to make this an unattainable and exclusive vacation area. However, with the rise of AirBnB, this has become a more accessible part of Long Island to visit. Prior to looking into accommodations, it is helpful to have an idea of what you want your weekend to look like. From here, you can choose an area based off of this. 
Montauk
If you want a livelier trip with music, crowds and beaches then Montauk is where you should head too. This is the liveliest part of the Hamptons. There are also more hotel options here, albeit expensive. 
Gurney's is a well known hotel and resort which hosts many weddings during the summer season. There's the Montauk Manor, which is close to the train station, but about a 15-minute walk to the beach. The Surf Lodge is a hotel hangout for those in their twenties. The chic surfer atmosphere is relaxing during the day, however the evenings are filled with music by live DJs. The downside is the walk to the beach is about 20-minutes along a road, that is largely, without a sidewalk. There are also several hotels along the water and close to the main street, such as The Montauk Beach House and Royal Atlantic Beach Resort. 
If hotels are not what you are going for, there are several Airbnbs in the area. However, these tend to get booked up quickly as they are often more affordable than the hotels.
East Hamptons/ Southampton
These two areas are probably some of the wealthiest areas in the Hamptons. The beaches here cannot be beat, however everything else will be upscale. The restaurants and shopping are extremely nice, but expensive. So, while you can stay here, we recommend just coming to visit for the day. 
Amagansett
This area is along the water, filled with the beautiful beaches and has hotel options. The hotels here are expensive, but this is a more reasonable area to stay at compared to the East Hamptons. We recommend checking out the Airbnbs to make things more affordable. 
Hampton Bays
This is where we found an Airbnb and stayed. This area is more local and not filled with too many weekend visitors, however the affordable Airbnb prices are hard to miss. If you stay here, we recommend having a car so you can quickly go up to Montauk and the East Hamptons to enjoy their beaches. While we used the LIRR and Uber's, this is not the ideal option. Overall, there is not too much to do in this area of the Hamptons, but is the more affordable area to stay in.  
How to Get to the Hamptons
So how do you get there? Getting to the Hamptons is easy and filled with options. From New York City, you can drive, bus, train or even fly.
Drive
The Hamptons are about 100 miles east of New York City, making is very drivable. The challenge with driving is the traffic, especially when you are going for a weekend. The roads are mostly single-lane once you get to the Hamptons. As you can imagine, this is not conducive to rush hour traffic and can make for some long drives. So, if you drive, we recommend going at off times to avoid the congestion. 
Train
The train is probably the easiest, least stressful, option for visiting. The Long Island railroad (LIRR) leaves from both Penn Station (update, you can catch the train using the new Moynihan Station!) and Jamaica Station on a pretty regular schedule. You will take the Montauk train. The ride itself will be about 2-2.5 hours, depending on where you get off in the Hamptons. When traveling at peak time and season, you barely need to know your way- simply follow the throngs of beach goers. But, in all seriousness, these trains are popular so prepare for a crowd. 
One tip: it will be a mad dash to the train once the platform is assigned, be prepared for this and hang back if it's not your style. However, if you do not rush with the crowd, you may be standing for the first few stops. 
This trip was our first time taking the LIRR, however with online ticketing and live scheduling updates, it was a breeze and very user-friendly. We highly recommend! 
Bus
The bus is the other option. The Hampton Jitney will take you from New York to several spots within the Hamptons. There are several options pick up/ drop off locations, which change with the season. To plan your trip and book the bus, check out their website here.

What to do in the Hamptons
Our goal for the weekend was to visit wineries and beaches, which the Hamptons did not disappoint on!
Go Beach Hopping
Kirk Park Beach
Located in Montauk is Kirk Park Beach. Kirk Park beach is the closest to the main area of restaurants, but was also the most crowded. While the location was convenient, if I wanted a relaxing beach day this would not be our first choice. 
Ditch Plains Beach
Another Montauk beach to check out is Ditch Plains Beach. Ditch Plains beach offers great surfing options, food trucks and a more family friendly vibe. This beach was beautiful and was our choice for enjoying the sunset, nestled into the cliff sides. One thing to note is that you cannot park here without a parking permit. Furthermore, service is very spotty here so calling an Uber can be temperamental. Biking or walking are your best bets for this beach, but it is worth it!
Cooper's Beach
Located in Southampton is Cooper's beach. This beach is one of the top rated beaches in the area and country, so we feel this is a must see spot. Cooper's beach is large with plenty of beautiful, open sandy areas to claim as your own. They also have the most amenities to take advantage of, including rentable chairs and umbrellas. The snack shack with bathrooms is another added bonus.
Visit Wolfer Estate Winery
We visited Wolfer Estate Winery – also located in Southampton's – and left us feeling like we went on a "Bachelorette" level date! This Winery was jaw-dropping beautiful, with a cheese board spread and wine sampler to die for (Wolfer rose is still my favorite wine to date). Reservations are needed, booking a day or two ahead will give you plenty of time slots to choose from.
Visit the Montauk Brewing Company 
If wine still is not your jam, there are several breweries to choose from, including the well-known Montauk Brewing Company in Montauk. They don't offer food here, however they allow you to bring in outside food. So we recommend bringing in your favorite fish and chips or pizza to enjoy while sipping their beers. 
Visit Montauk Lighthouse
To balance out all this fun and sun, we decided to do a light trek to the most easterly point of New York State-Montauk Point State Park. The Montauk Lighthouse is a great spot to visit, you can even go up the lighthouse. Surrounded by rocky beaches with stunning cliffside's, the views are hard to beat. 
What we did not know ahead of time was the great outdoor area right beside the lighthouse to buy food and drinks. This area even includes live music most evenings. A lot of road cyclers make this their halfway point during long rides, however for us this was a nice place to relax and decide on our next beach to visit!
Go Biking
A great way to see the shoreline and explore the incredible communities is by bike. There are several bike rental spots to choose from. If the weather was more forgiving (ie. less than 90 F) we would have opted for this! 
Visit the Parrish Art Museum
If you are an art lover or find yourself with a rainy day, we recommend checking out the Parrish Art Museum. Located in Southampton Village, this museum is filled with famous and local art. 
Enjoy the Great Food
There are many local restaurants and patios to visit; we did not plan out our dinner spots but always ended up coming across a delicious and local option! 
Popular spots are: 668 The Gig Shack, which offers delicious seafood options. The Surf Lodge in Montauk, offers great food in a casual environment. If you're looking for a casual spot, there is a Tacombi in Montauk, which is always my top choice for fish tacos. Furthermore, there is Tauk at Trail's End, which offers American cuisine and live music. In the evening, if you are looking for a dive bar, we recommend the famous Liar's Saloon. This is in the harbor of Montauk and cash only. 
Overall, there are many options to eat, every village and hamlet will have a selection. No matter where you end up, there will be a delicious spot for seafood and a spot for a glass of wine with good views.