When we were planning a trip to Cape Cod we knew we had to add on a Nantucket day trip. Nantucket is a small island off the coast of Cape Cod. It has transformed from a bustling 19th century whaling community to a quiet escape from the city. A one hour ferry provides convenient access from Hyannis Harbor, however you can also access the island via planes or from another ferry port near Harwich, MA.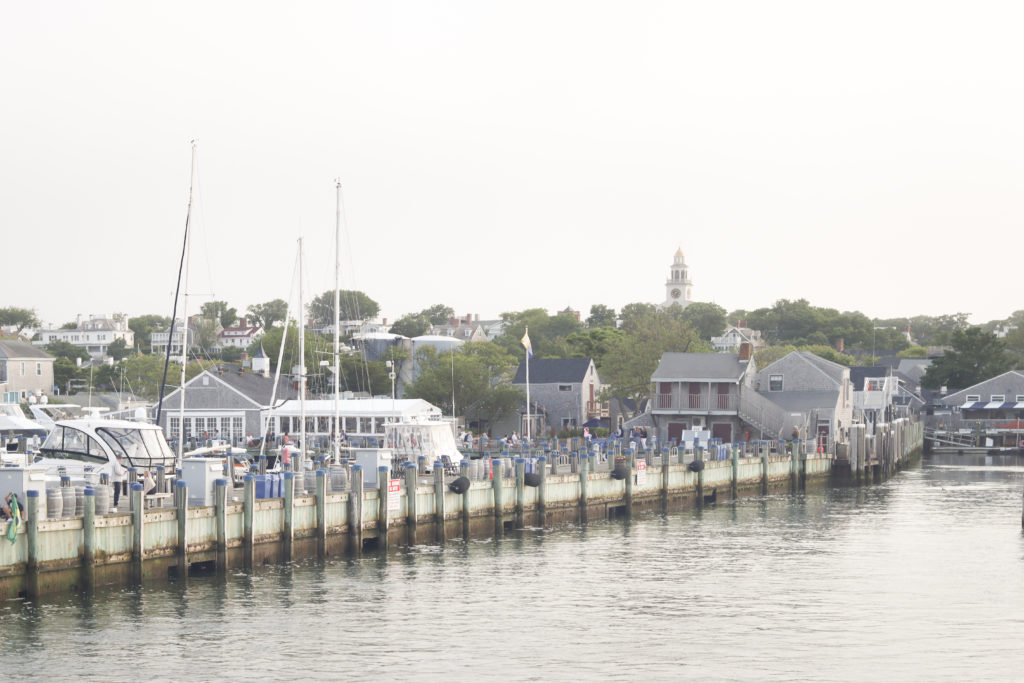 Nantucket Transportation
The ferry is most affordable by walking on, however you can also bring a car for a much steeper price. The island is 30 miles long. They have cabs, however their local buses are efficient for getting around as well. Of course, if you are brave enough moped rentals are readily available along with bike rentals. We opted for the bus due to the heat, which is $3/person and takes cash only so be prepared!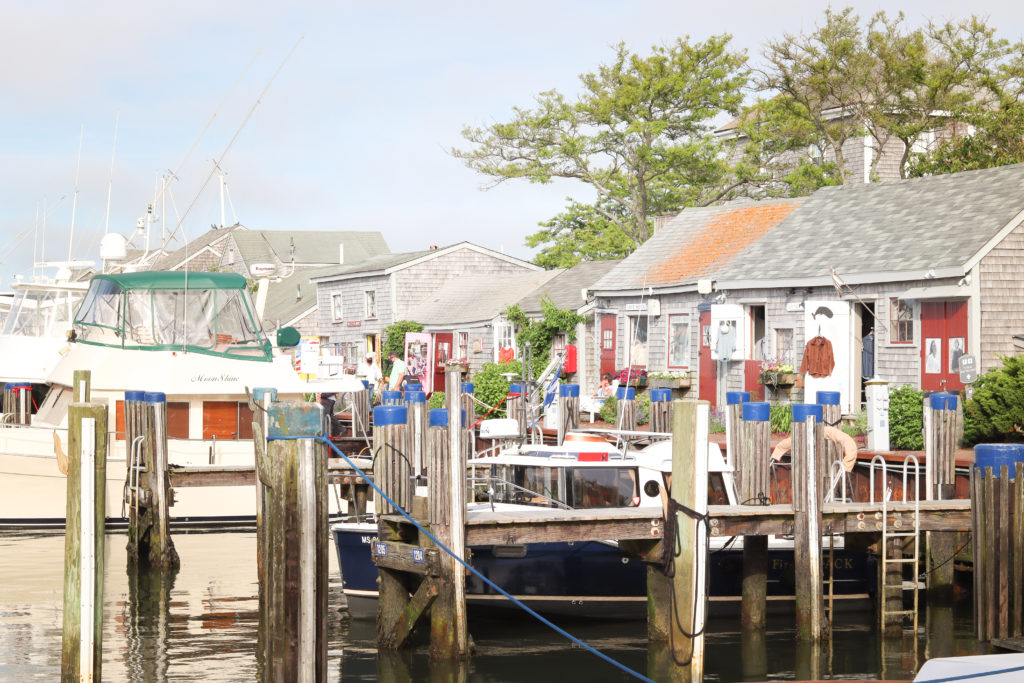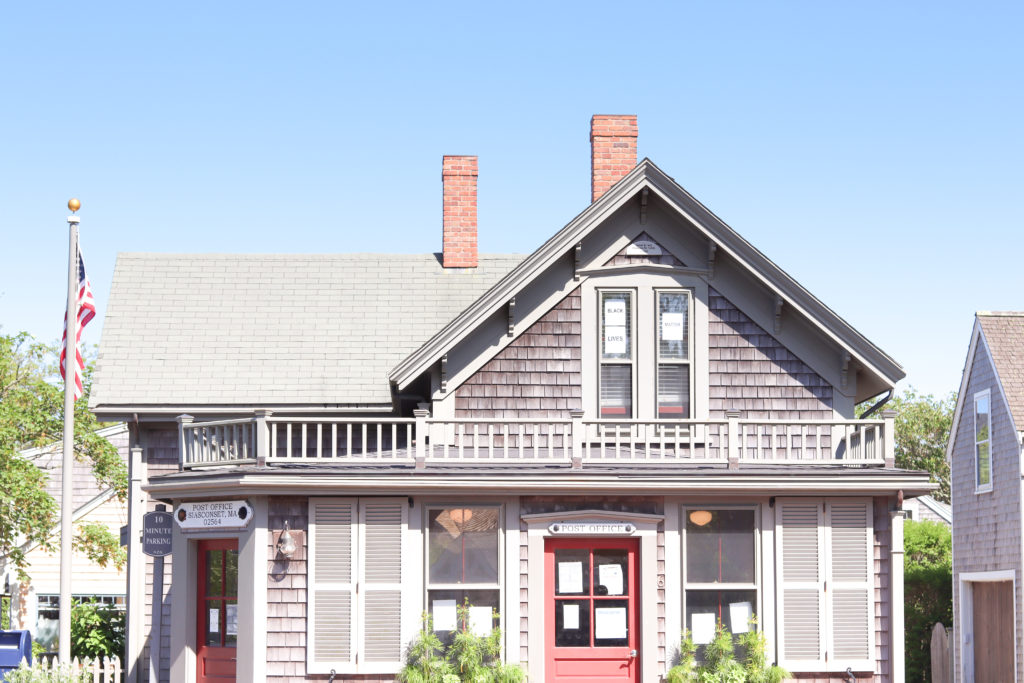 Things to Do during your Nantucket Day Trip
The ferry drops you off right at the edge of downtown. Downtown consists of cobblestone streets lined with little shops and restaurants. They have a whaling museum which has great reviews, but unfortunately this was closed when we were there.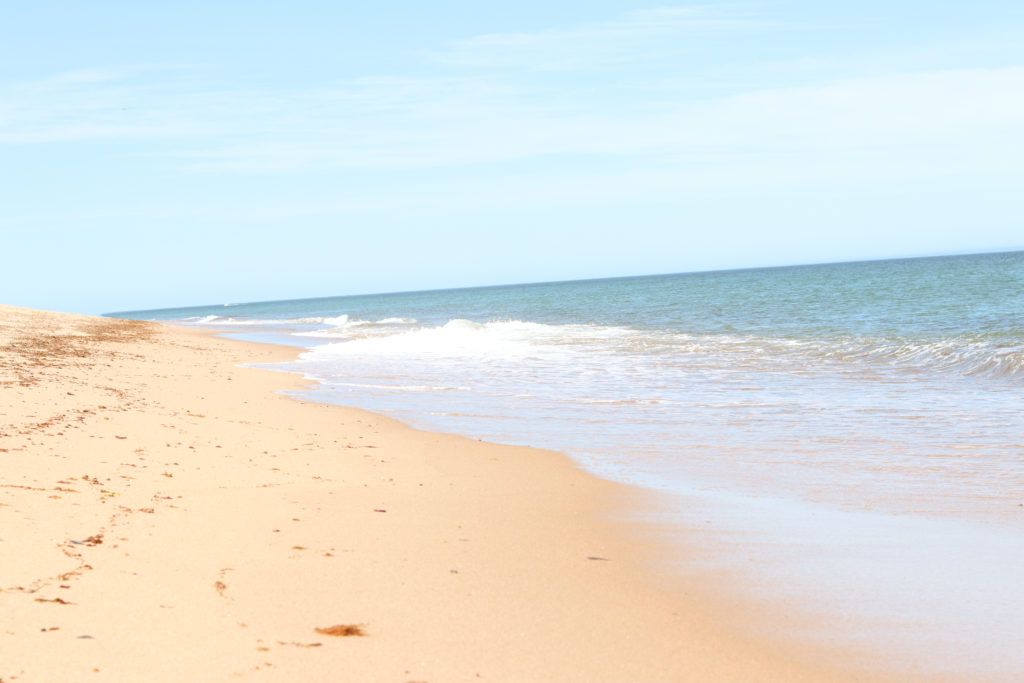 After grabbing some iced coffees from the Corner Table Cafe, we made our way to Sconset for some beach time! Sconset has beautiful sandy beaches, which are lifeguarded. A bonus is the cliff walk you can do along the coast. The cliff walk was not quite what we were expecting, it was more of a walk through the backyards of some beautiful island homes. While I enjoyed seeing some of these houses, it felt a bit intrusive.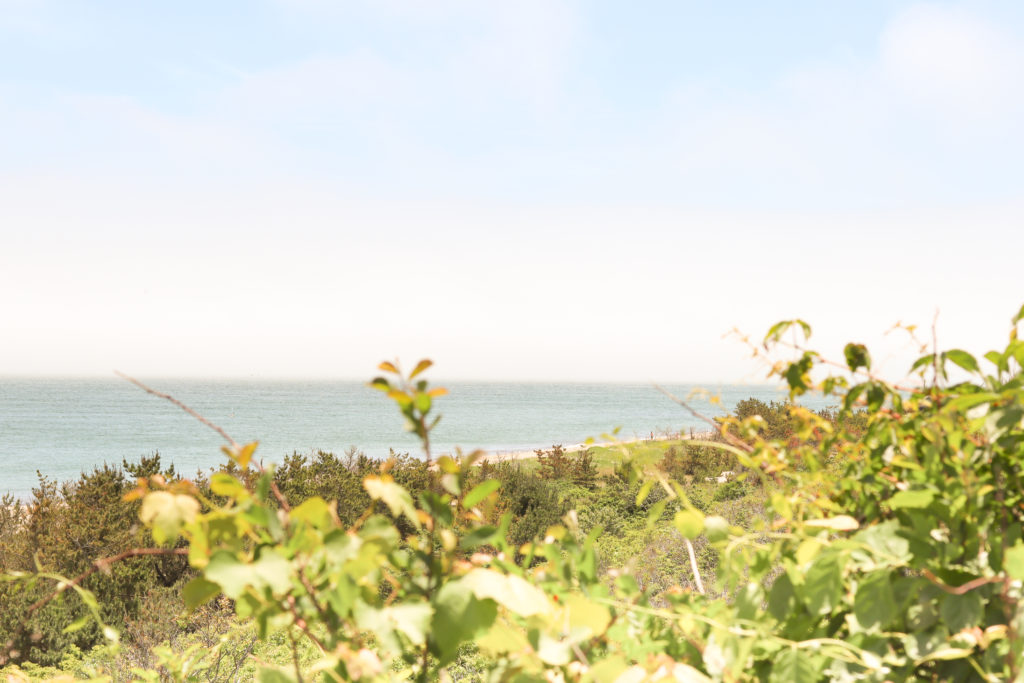 We ended our beach time with ice-cream and headed back to downtown for dinner. The bus ride was timely and took 20 mins each way.
Where to Eat in Nantucket
For dinner we ate at the The Tavern at Harbor Square, which had a good selection of pub food at affordable prices. The best part was the patio that offered views of the harbor. We had some extra time before our ferry left so we finished the day off with drinks at The Boarding House. If you enjoy a variety of beer options and unlimited people watching, this is the spot for you! Cru is a seafood restaurant at the end of the pier, arguably one of the best views. We didn't eat here but it looked delicious. It's very popular, so you would just need to plan ahead with a reservation in advance.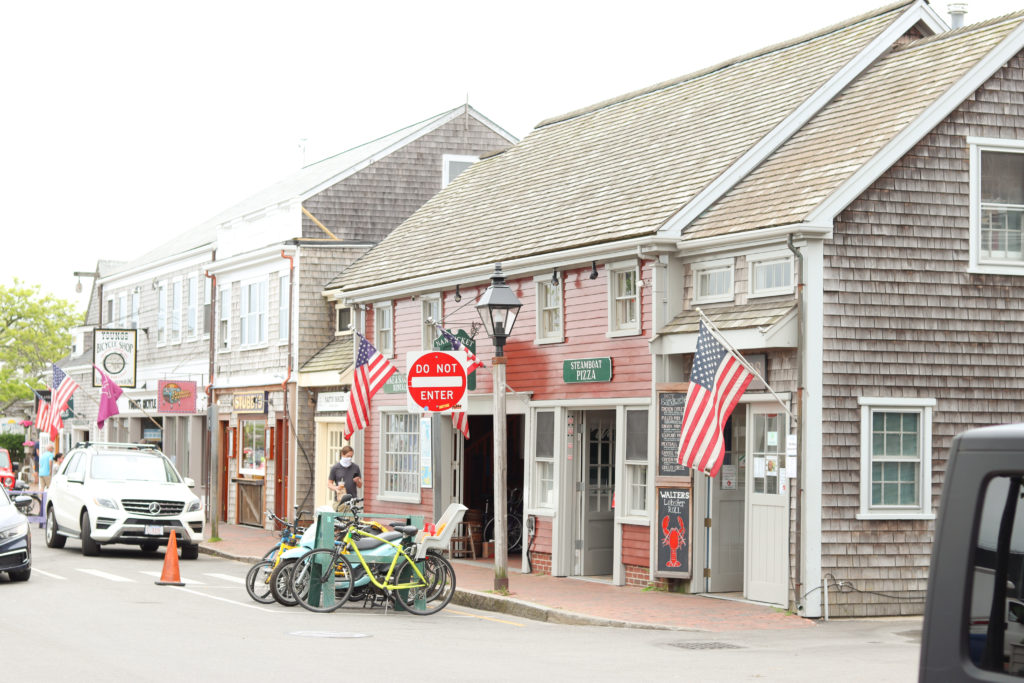 And just like that we were on our way back to Cape Cod for one last night before heading home!