Shelter Island is a small island located at the eastern end of Long Island, New York. Shelter Island is only 32 square KMs and boasts those small town feels. Luckily this little oasis is only a quick 10-minute ferry ride from Greenport, NY. The island itself is one third preserved and owned by The Nature Conservancy, so there is a lot of greenery and relaxation to be had. Overall, Shelter Island is a small, nature-filled island to escape to for an afternoon or a weekend away!
The island itself has a long history. Being an Eastern point, it was quickly found and settled in the 1620s by Europeans. Since this time, it has been steadily inhabited and now is home to around 2,000 people year-round. If I were to guess the population size must at least double every summer weekend. With this said, it remains laid back and quiet on the weekends, a contrast to its southernly neighbors Montauk, NY.
When we visited Shelter Island we went for the day, however you could easily spend the whole weekend here!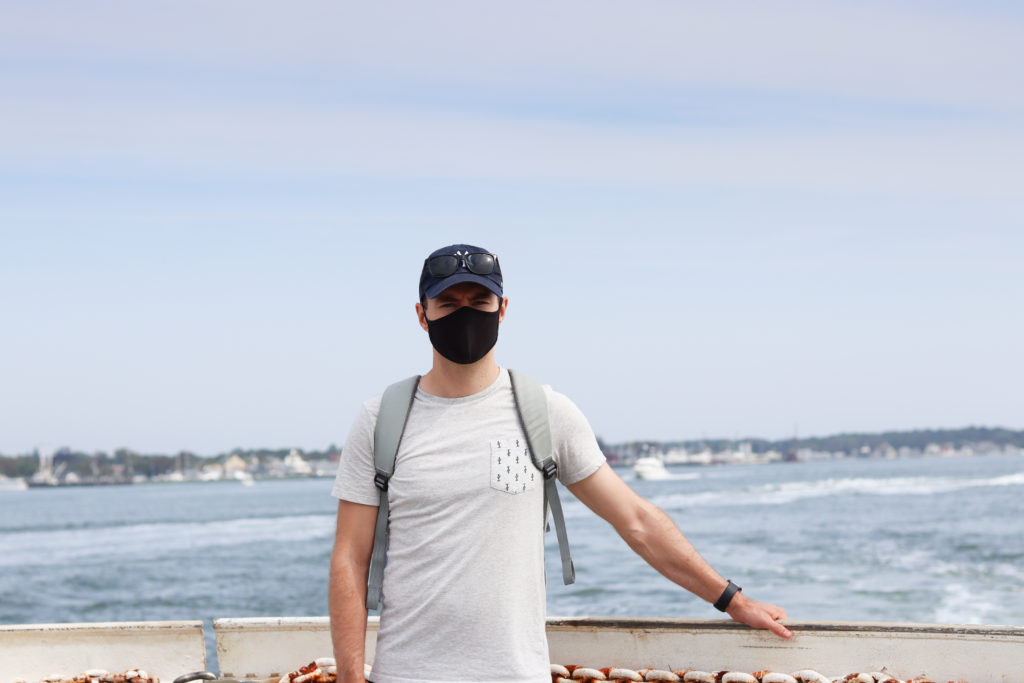 How to Get to Shelter Island:
Ferry 
Shelter is an island and one without a bridge, so the ferry is your access point. You can take the ferry from the southside if you're coming from the Hampton's. For this google "South Ferry" to take you to the terminal. Or you can take the ferry from the Northside, from Greenport. To get to this ferry station google "North Ferry terminal". Both ferries are about the same length, which is around 10-minutes.
We visited Shelter Island as a Greenport day trip, so we left from the North Ferry Terminal. I would call terminal a generous term for the little booth you walked through. The ferry itself is $4 per person roundtrip. We recommend bring exact change as you put the change through a machine to get coin tokens. You then take these tokens and put them in a slot to allow the turn still to open and you walk on the boat. It feels very 1970s and we did not mind!
You can also bring your car across as well for $22 roundtrip. If you are going for the day, most things are accessible by foot, so the car is not needed. However, some things are spaced out so biking would be a good choice first choice!
The ferry runs every 15-30 minutes from 6 am to midnight. In our experience, we just dropped in and would recommend you do the same.
A note about the ferry, they allow the cars on first and then you walk on. It seems very safe, but you are walking on a ferry surrounded by cars.
Plane 
Your only other choice for travel is flying. Yes, Shelter Island has a plane/ airport, so why not right?!
Where to Stay:
Shelter Island does have lodging options. Sunset Beach Hotel, Ram's Head Inn or Dering Harbor Inn will be the closest you will get to a hotel style lodging here, which look great! While you will not find a Marriot here, there are plenty of Bed and Breakfasts as well. Airbnb is also popular; this is the option we would recommend. Finding an Airbnb that has water access is a great way to optimize your weekend away. With this said, these fill up quickly, so book ahead.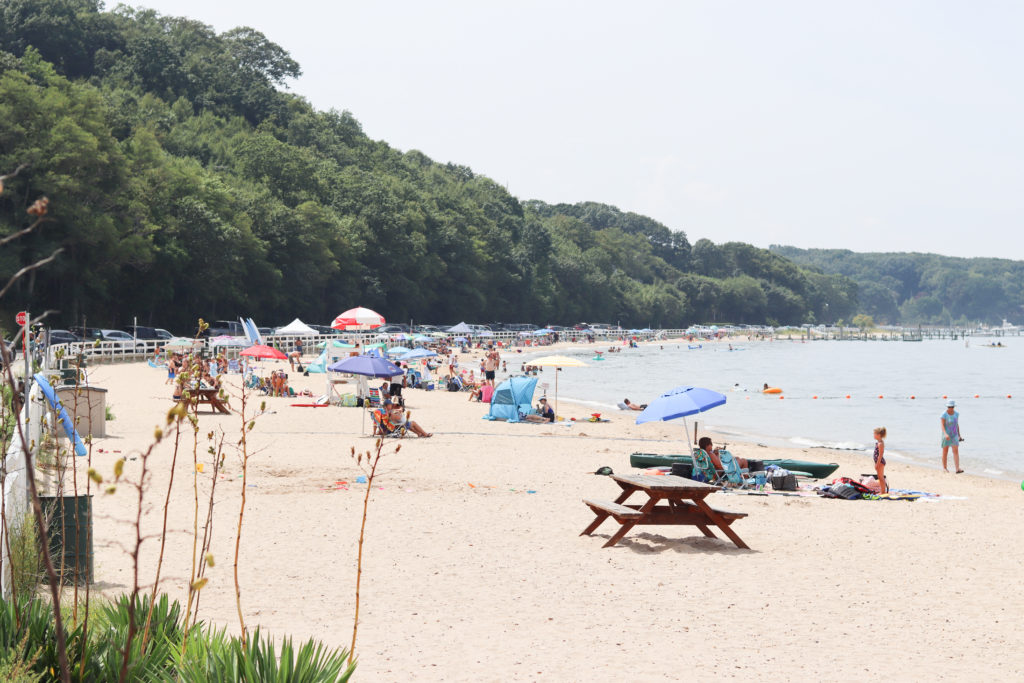 What to do on Shelter Island:
Shelter Island may be small, but it is filled with things to do.
Beaches
Crescent Beach/ Sunset Beach
If you are coming from the North Ferry, we recommend Sunset Beach. This is a bustling beach that has washrooms, lifeguards, a view of Greenport and a delicious food truck.
When we visited, we headed straight for Crescent Beach, which is easily accessible from the ferry and should have been about a 40-minute walk. Notice the "should have". Be forewarned – Google will label Crescent Beach as Sunset Beach on the map, so don't go chasing Crescent Beach with google directions or you'll never make it there! Again, if you want to go to Crescent Beach, google "Sunset beach". The two beaches are the same area, however their names become interchanged. From what we experience the crescent beach on Google Maps was a private beach area.
Wades Beach
If you arrive via the South Ferry, you will be better off seeing Wade's Beach. Located on the Southern side of the island, this is a great family friendly area.
Shell Beach
Also on the southern side of the island is Shell beach. This beach is out on a very sandy peninsula. This beach feels more secluded and is only accessible by water or an unpaved road. While it will be an adventure to get here, but well worth it.
Mashomack Preserve
This preserve takes up a significant amount of the island, with plenty of fun to be had within it. There are several hiking trails within the preserve to enjoy. You can go for a round of mini golf at the Whale's Tale. There are also kayak tours that allow you to get out onto the water, with the option of paddle boards as well. A great spot for rentals is here. 
Golf
For being a small island, there are two gold courses here. The Shelter Island Country Club and the Gardiners Bay Country Club. While we did not golf when were there, we did walk past the Shelter Island Country Club. This public golf course boasted great views overlooking the water and Greenport.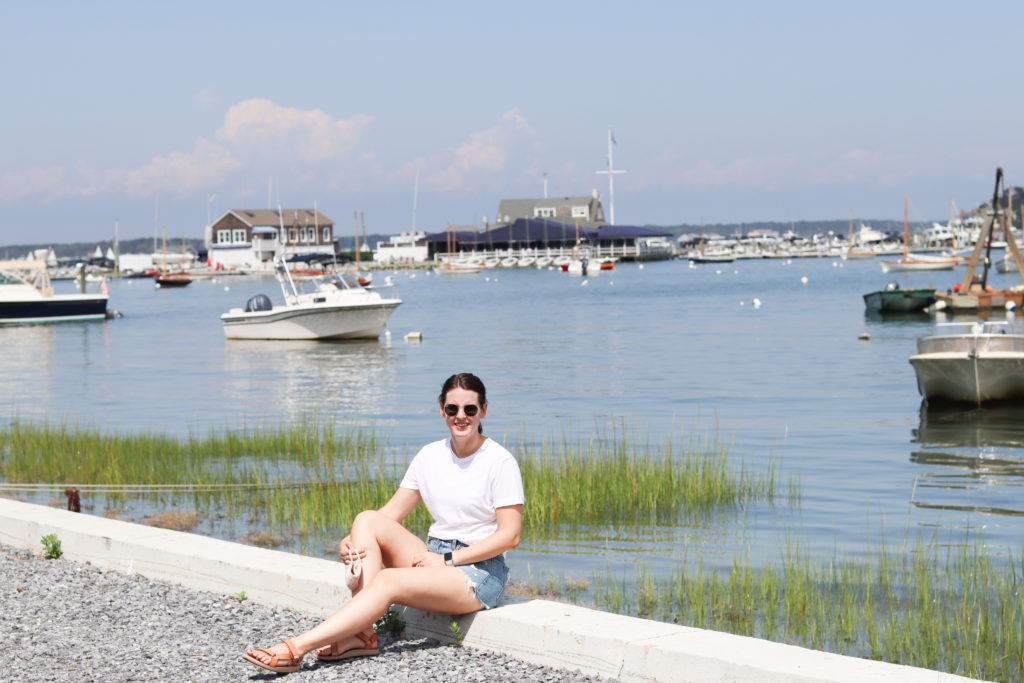 Where to Eat in Shelter Island: 
Star Cafe
Main street is home a few spots, but we recommend the Star Café. It's a short 5-minute walk from the ferry where we enjoyed one of the best Iced Lattes ever.
Salt
Located on the Southern side of the island is Salt. This family-owned restaurant has both indoor and outdoor seating options. Located right on the water, the environment is great. Add in unique and delicious foods, including many seafood dishes, it can't be beat.
Sunset Beach
This is a popular spot where many gather in the evenings. The option to pull your yacht right up brings is quite the crowd.
These are just a few of the eating options, for such a small island they have several other highly rated spots.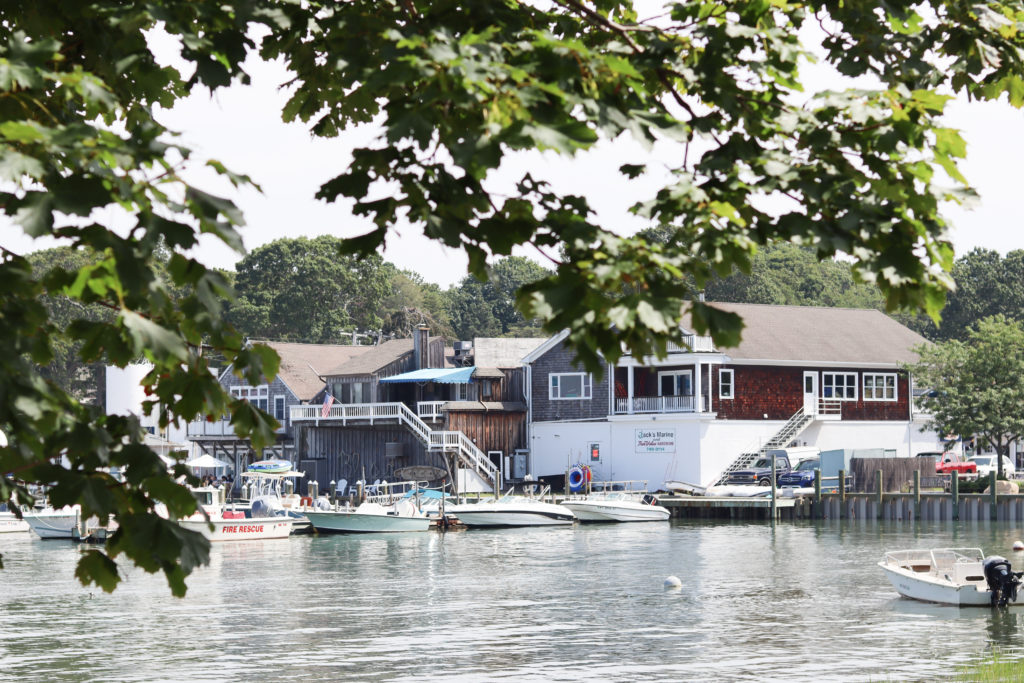 Overall, this is a great place to have a sun and sand-filled weekend of relaxing. We did not end up staying over. So, from the beach we made our way back to the Marina area and then onwards to the ferry back to Greenport. You can check out our Greenport post here.  A great way to spend a sunny afternoon, until next time Shelter Island!