We are always dreaming and thinking about new long weekend destinations. Having the extra day off during long weekends usually allow us to explore a new area further from home. If you're also looking to travel, we have created a list of our top 8 long weekend destinations. Keep reading to find some inspiration for where to visit for your next getaway!
Long Weekend Destinations:
Martha's Vineyard, MA
Martha's Vineyard, affectionately called The Vineyard, is an island off the coast of Massachusetts. The Vineyard captures New England summers perfectly, filled with lighthouses, sandy beaches and great food. This 26 mile long and 9 mile wide island is packed with fun and we break down everything to do and see in three-days in this post.
Getting to Martha's Vineyard is best done via the ferry, however flying is also an option. Once on the island, many will rely on walking and biking around town and to the beaches, however we do recommend renting a car for at least one day to really explore the whole island. Speaking of beaches, The Vineyard is filled with them. For a comprehensive list of which beaches to visit, head on over to our breakdown of the best Martha's Vineyard beaches.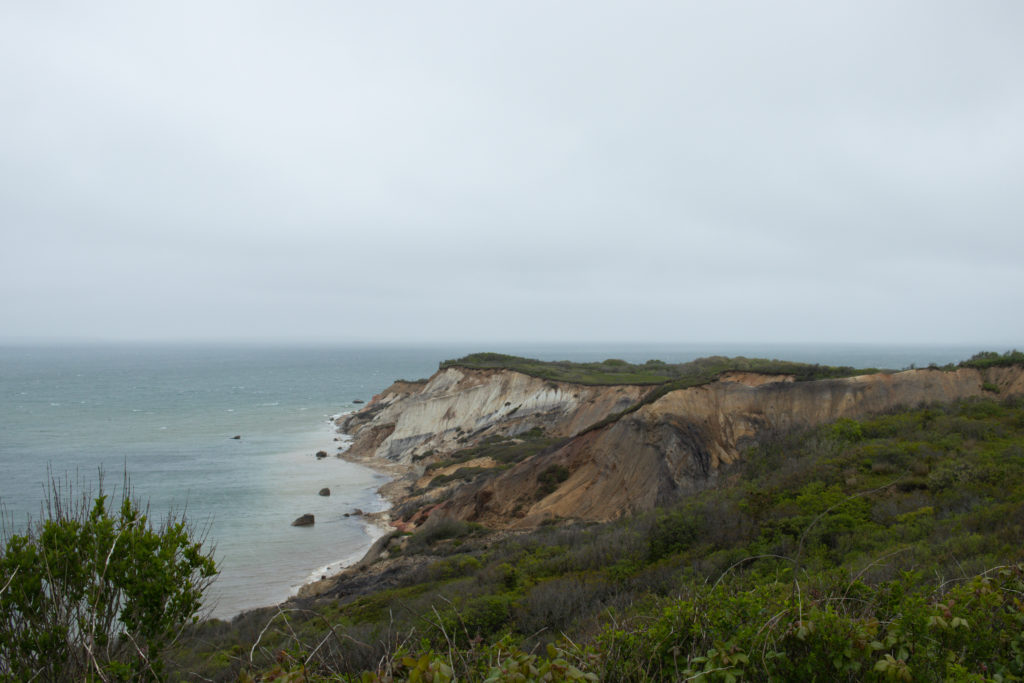 New York City, NY
We couldn't not include NYC on our list of best places to visit for a long weekend! New York City is filled with more than 3-days worth of sightseeing and food, however if you bring your walking shoes, you can see a lot in just three days. Filled with museums, delicious food, coffee shops, parks and stunning skylines, this is a great spot for just about anyone. We would recommend visiting New York City in the spring and fall to best enjoy the city. The winters can be cold and the summers are very hot! To make trip planning easy, we have a complete itinerary for a long weekend that you can download, just sign up here.
Charleston, SC
Charleston, South Carolina is a great location to visit in any season. From the stunning houses, relaxing beaches, amazing restaurant scene and overly nice crowd, this is the perfect long weekend trip. To make trip planning easy, check out our complete Charleston three-day itinerary.
We spent our mornings in Charleston exploring the historic district and enjoying the delicious food. However, what made this such a relaxing weekend trip was spending the afternoons at the pool or the beach. Just 20 minutes from the historic district of Charleston are some stunning beaches which are a must visit during the warmer months.
Fort Lauderdale, FL
Another great city to visit in any season is Fort Lauderdale, Florida. Located just north of Miami, this city is often overshadowed; however, we loved our time away from the weekend crowds. We recommend getting a hotel that's along the Beachfront Promenade to allow for quick and easy access to the beach. If you're looking for some more adventure during your stay, check out the local boat tours and Flamingo garden's to visit. We also recommend heading to Las Olas Boulevard for an evening to grab dinner and walk along the boulevard — we opted to bike here which was quite accessible.
Chicago, IL
Chicago, Illinois is the third largest city in the United States and a great location for a long weekend getaway. While Chicago can be visited in any season, our top recommendation would be to visit in the shoulder seasons, where the weather is still good but the crowds have thinned. April/May and October/November would be our recommendation for when to plan a Chicago long weekend trip. When in Chicago, you get to explore a large city with easily accessible beaches along Lake Michigan.
To help your planning, check out our complete 3-day itinerary in Chicago.
San Diego, CA
Next up is San Diego, California, another perfect destination for a long weekend away. Located in southern California, this sun-filled spot is made for a beach getaway. To help make the planning even easier, we have compiled a three-day San Diego guide you can easily follow or mix and match to your preference! The main attraction to San Diego is the sunny weather and stunning beaches, however there is no shortage of tacos, gardens and cliffs to explore either.
Seattle, WA
Our next long weekend destination is for everyone, however outdoor fanatics will definitely enjoy this trip to Washington state. Seattle itself is a beautiful city located on Elliot Bay. From the fish market, to the waterfront piers, to the Space Needle, this city is filled unique corners to explore. Seattle can be enjoyed in two days and we recommend using the third day to go on a day trip. Day trip options include heading over to Bainbridge Island, Mount Rainier National Park or prep for a LONG day trip out to Olympic National Park to explore the coast.
Check out our guide for a complete 2-day itinerary for Seattle.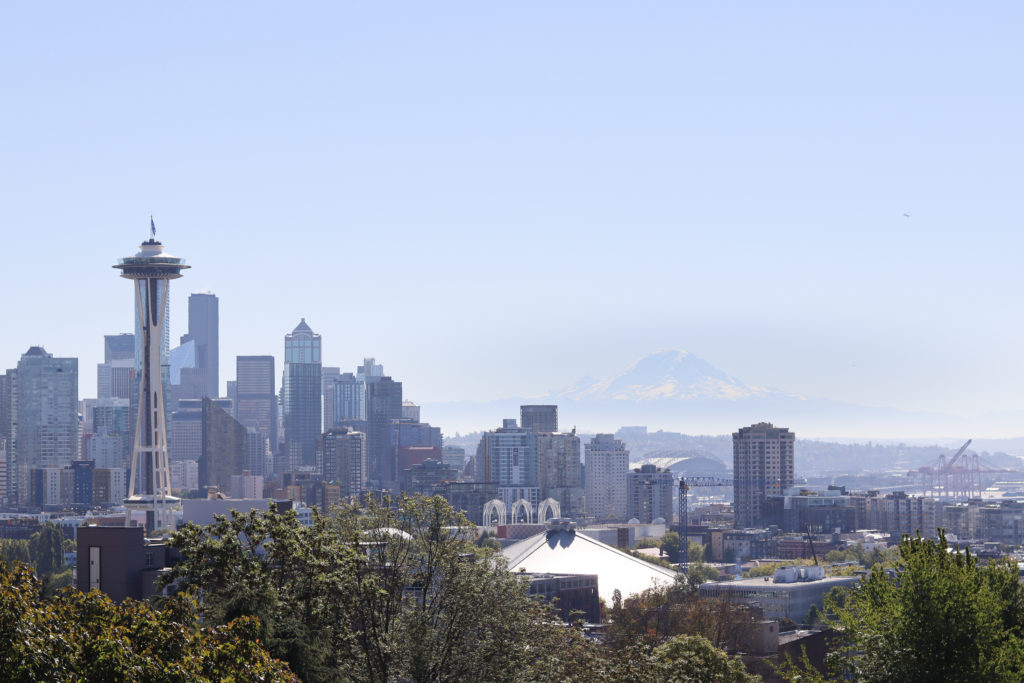 Banff, Canada
Lastly, we recommend trekking even further north than Washington State to one of our favorite places – Banff National Park. Located in Alberta, Canada, this is one of our favorite places to explore. Banff has everything you could need for a mountain escape. Come in the summer and fall for great hiking adventures or visit in the winter and spring for some epic winter sports. No matter which season you visit, downtown Banff offers great restaurants and shopping to close out your days. In the winter most visitors arrive for downhill skiing. While we love downhill skiing, there is so much more to do during a Banff winter. So, whether you are visiting for a long weekend, or just looking for winter inspiration, check out our top 8 recommendations for winter activities in Banff National Park.
Getting to Banff National Park will require some traveling. You'll need to fly to Calgary, AB and rent a car to make the 1.5 hour drive out to the national park. Once in Banff, you'll continue to use your rental car to explore all the incredible lakes and mountain ranges.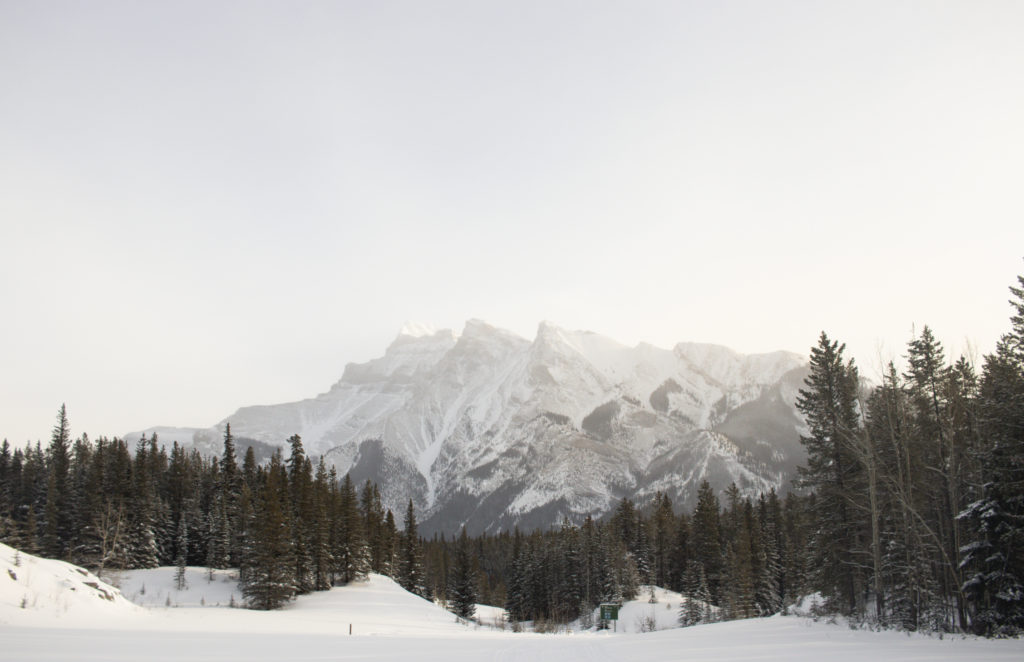 This is our current list of best long weekend trips to take, however it is always growing. If you have any must see long weekend destinations, let us know!