When you hear of Martha's Vineyard, you often think of sandy beaches, grassy dunes and stunning houses- as you should! But with so many areas to explore and so many beaches, how do you decide? For starters, many beaches become local only during the peak season (Memorial weekend until Labor Day weekend), so ensure you go to public beaches only. After that, it will be about determining which beach you want to visit.
To help you out, we've compiled a complete list on everything to know about the beaches of Marthas Vineyard!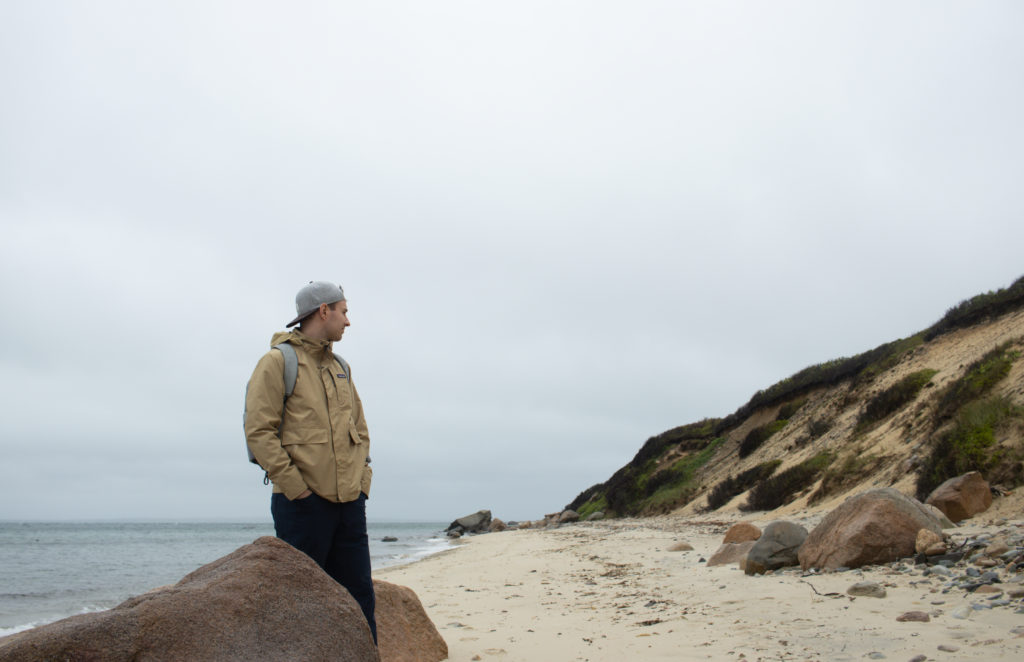 Oak Bluffs Town Beach (Inkwell Beach)
Location: Oak Bluffs
Steps off the main street (Circuit Avenue) in Oak Bluffs is their town beach. If you're staying in Oak Bluffs, this beach wins for convenience. Simply walk over from your hotel or the main strip of shops to enjoy. Street parking is free here as well for those coming from out of Oak Bluffs. While the beach offers views of Nantucket Sound and sandy shores, there are no lifeguards here. The Steamship Authority dock is here as well and slightly inhibits the great ocean views. Our recommendation is to enjoy your morning coffee or evening sunsets here, but head out to another location if you plan to spend the afternoon at a beach.
Joseph Sylvia Town Beach
Location: Edgartown
This beach is most known for its feature in the 1975 movie Jaws. It has Nantucket sound on one side and Sengecontacket Pond on the other. This beach is ideal to visit as the 5 miles of sandy shoreline offers plenty of space for all beach goers. However, the best feature may be the gradual slope into the water, allowing for families of all ages to enjoy. There is also the Jaws bridge here, which is very popular to jump off of. It is important to note that parking fills up quickly so get here early during the summer months. Another great option is to bike over, check out our itinerary for this!
If you are up for more adventure, Sengecontacket Pond is a popular spot for kayaking and windsurfing. You can't rent any equipment here, but Oak Bluffs or Edgartown may have rental options for you.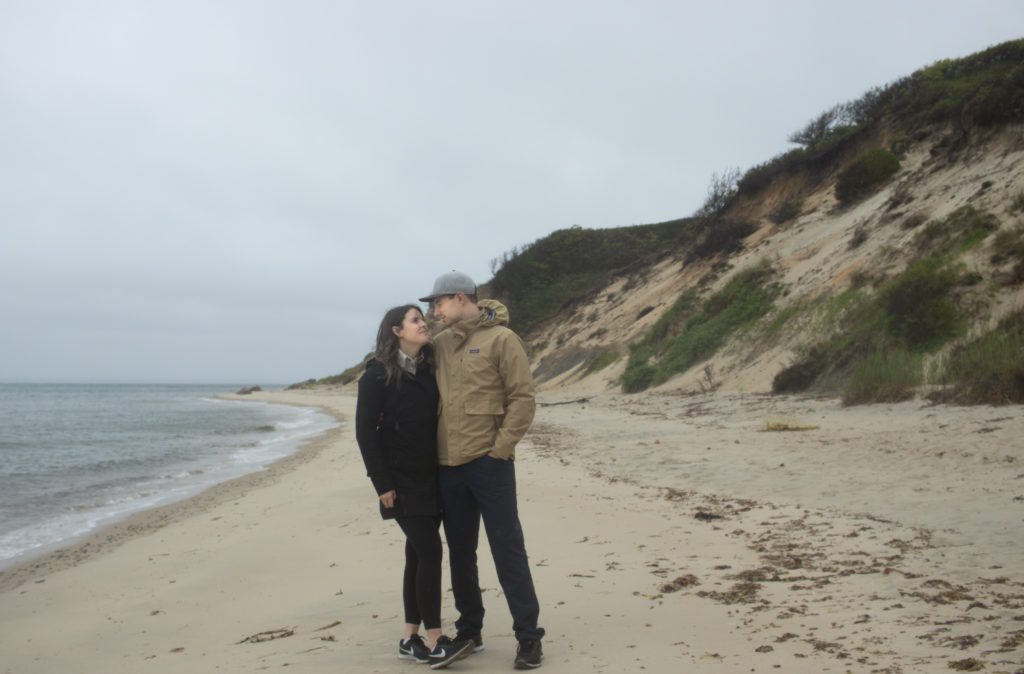 South Beach
Location: Edgartown
South beach is also called Katama beach as it sits beside the Katama Farm. This beach is one of several beaches in the town Edgartown. Arguably, it's the best beach on Martha's Vineyard. South Beach is also rated as one of the top five cleanest beaches in New England. With all this said, it is clear to see why this is such a popular spot for young adults to hang out for the day. As this is such a popular beach to visit, the free parking will fill up quickly. With 3 miles of sand and surf to explore, we recommend getting here early and spending the day. The other option is to bike to the beach. From Edgartown it is about 6 miles round trip, making it a great option.
Lighthouse Beach
Location: Edgartown
Lighthouse Beach is another beach in Edgartown. This beach is close to Main Street in Edgartown, making it walkable from the main area or a great stop on your way out of town. The area is popular to walk and see the lighthouse. It also offers great views of the Edgartown Harbor. While, this is a beach and there is definitely water and sand, we would not recommend spending the day here. We think this is a great spot to see and walk around, but save your beach afternoon for South Beach or East Beach (on Chappaquiddick Island).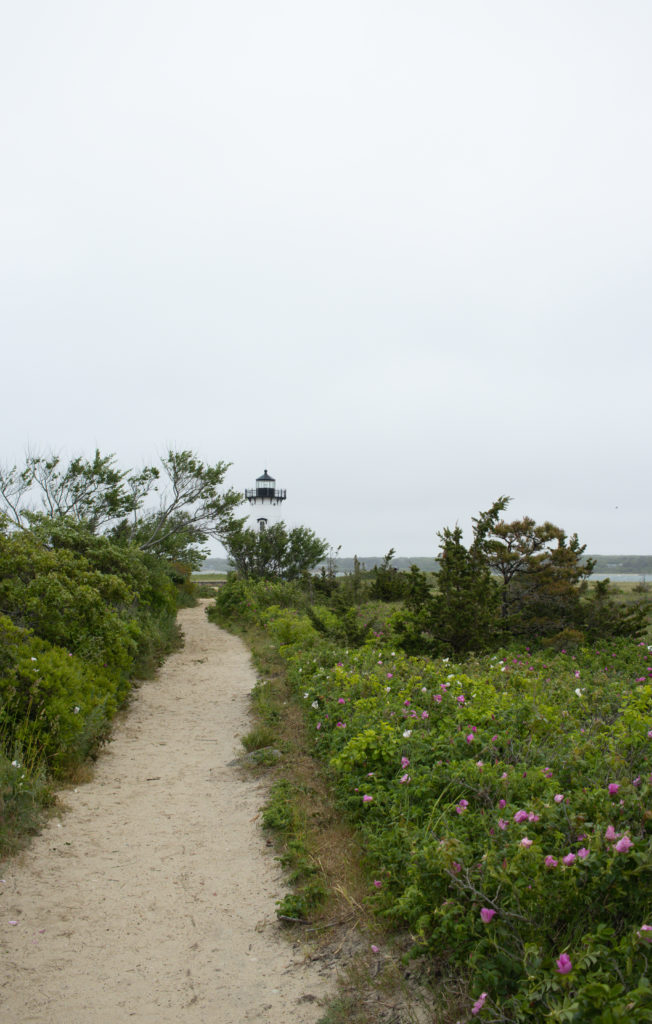 East Beach
Location: Chappaquiddick Island
East Beach is located on Chappaquiddick Island. Chappaquiddick is an Island just off of Edgartown, only accessible via a short ferry ride. There used to be a land connection, however due to storm erosion Chappaquiddick Island has been officially cut off of the main island since 2007. With this said, the island is worth the trek out! We recommend taking some bikes across on the ferry and exploring the grounds. Once you need a break, head over to East Beach. East Beach is one of the best beach spots on the island, and perhaps quieter due to the location. The beach is open to the public for a small fee ($5) and run by The Trustees of Reservations. Overall, between the calm waters and miles of hiking trails, you are sure to have some peace and quiet out here. You may also get some bird sightings in as well.
Menemsha Beach
Location: Chilmark
Menemsha Beach is the beach to visit for sunset. We recommend coming before dusk to enjoy the fishing town of Menemsha. The town offers some great seafood options to grab and enjoy while watching the sunset. We recommend Larson's for their lobster roll! It is a dry town, so if you're looking for a glass of wine, you need to bring it in. If you are here to enjoy the beach, during the day it will be less crowded. The beach is calm with sandy shores, so plenty to enjoy! This is also a lifeguarded beach during peak season. Overall, a great spot for stopping in to enjoy the beach. We recommend coming here for lunch or for sunset. If you're planning a beach day 'up-island', we recommend heading over to Aquinnah Beach or Long Point Beach!
Long Point Beach
Location: West Tisbury
Nestled in the Long Point Wildlife Refuge, this beach is a popular, family-friendly, beach. On one side you have the ocean and on the other you have a freshwater pond. You can rent stand up paddleboards and kayaks during on-season at Long Pond Cove. Furthermore, the washrooms and hand washing areas have re-opened for the 2021 season. We also recommend checking out their 2-miles of trails found on the wildlife refuge. For further details about planning a visit here, check out
their site.
Aquinnah Public Beach (Moshup Beach)
Location: Aquinnah
Aquinnah Public Beach (also called Moshup Beach) is a public beach just a short trail away from the Aquinnah Cliffs lookout point. The trail is well laid out and takes about 10-15 minutes to walk. During summer months, the parking is $15 for the day. Once you get down to the beach, you can walk right towards the Gay Head Lighthouse. This will provide you views of the colorful, steep, cliffs that are similar to those on the Aquinnah lookout. This is the closest you will be able to get to the those cliffs as they are protected as a National Landmark. If you choose to walk this way, be mindful and considerate of the cliffs. They are fragile and should not be climbed.
If you turned left at the bottom of the trail from the parking lot, then you will walk towards sand and sandy dunes. This will eventually turn into Philbin Beach, which is residents only, so be mindful. Overall, this is a great beach to spend the day at and explore.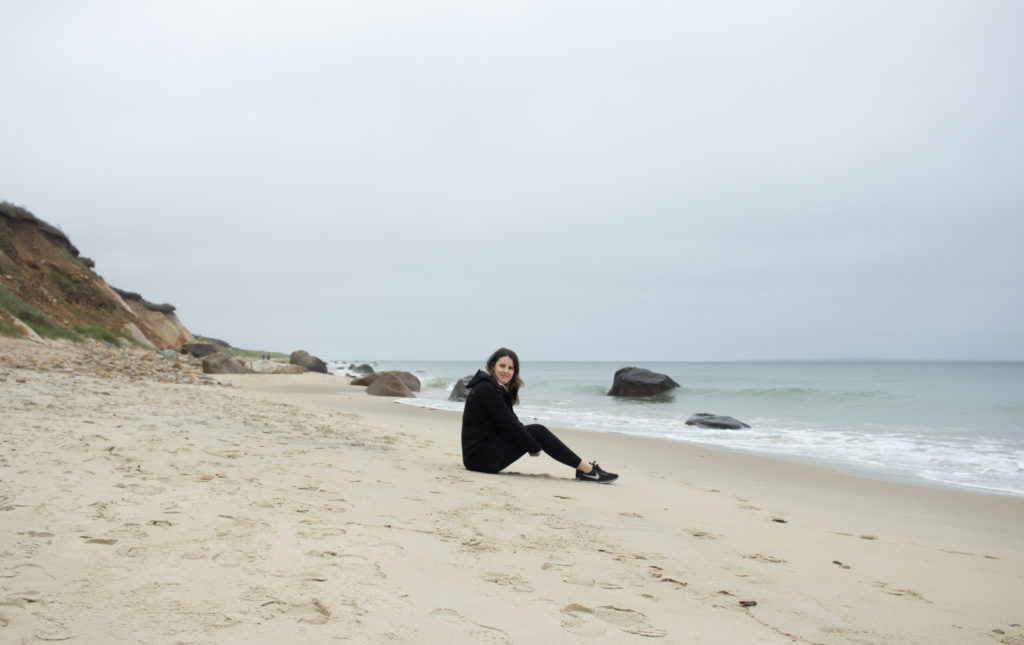 Owen Park Beach
Location: Tisbury
This is another harbor beach just off of the Main Street in Vineyard Haven, making it very convenient. The beach itself has calm waves for swimming and a dock that you can jump off of. Along with the sandy shores, this is a great beach to visit if you're close by in Vineyard Haven. If you are not close by or looking for a beach day, we recommend heading over to Jospeh Sylvia Town Beach or South Beach for the day.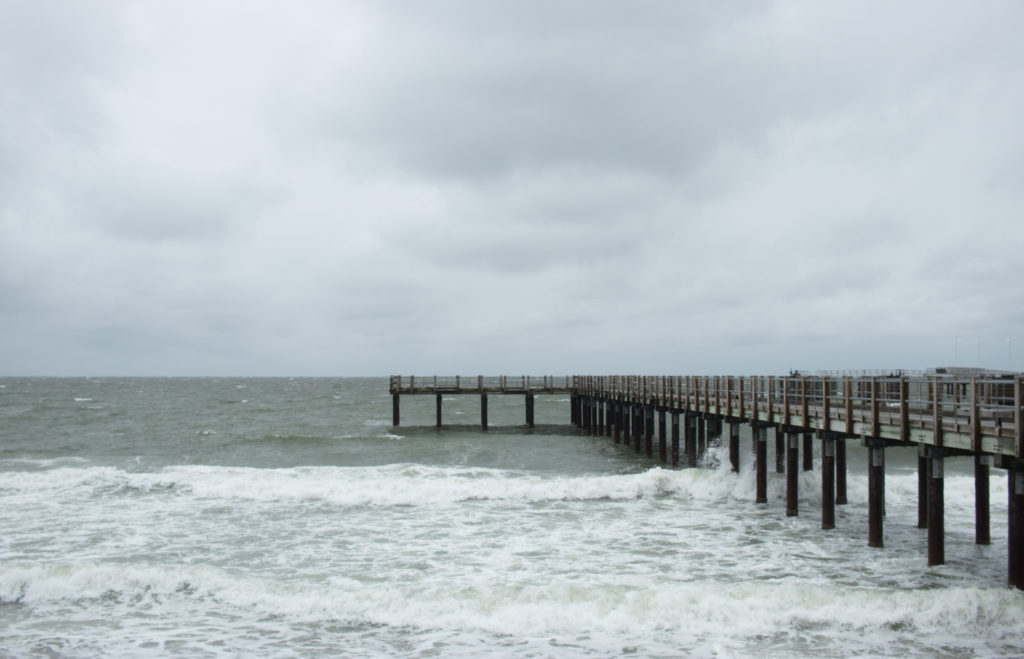 It's clear to see Martha's Vineyard has a lot to offer with its beaches! We highly recommend checking out at least one during your trip, however there is so much more to see on the island. For a complete three-day itinerary, check out this post.