San Diego is the perfect destination for a weekend away. Located in Southern California, just North of Mexico, this sun-filled spot is made for a beach getaway. To help make the planning even easier, we have complied a three-day San Diego guide you can easily follow or mix and match to your preference!
When is the Best Time to Visit San Diego?
San Diego can be visited throughout the year, however March through May and then September through November are toted as the best months to visit. During the summer it can be quite hot and the winter brings higher chances of rain. This is all relative of course as the average temperature year-round is 70 F and it rains for a total of 42 days/ year on average. Additionally, the ocean will be cool no matter when you visit. For example, in August the ocean temperature is around 68F and people are found surfing in wetsuits.  So, just book the trip whenever works best for you and enjoy!
How to Get Around San Diego?
San Diego is a large city; however, its transit system is lacking. We would recommend renting a car for the weekend. You can use rideshare programs or cabs, but almost all the attractions are spread out and this could get costly. If you opt to use a rental car, keep in mind that hotel parking can be expensive. Any hotel in the downtown area will be at least $40/day for parking. We stayed just north of Mission Beach and our hotel offered free parking for us.
If you opt to not have a car, we recommend staying in the Gaslamp district as you'll be close to a lot of the restaurants and the downtown scene.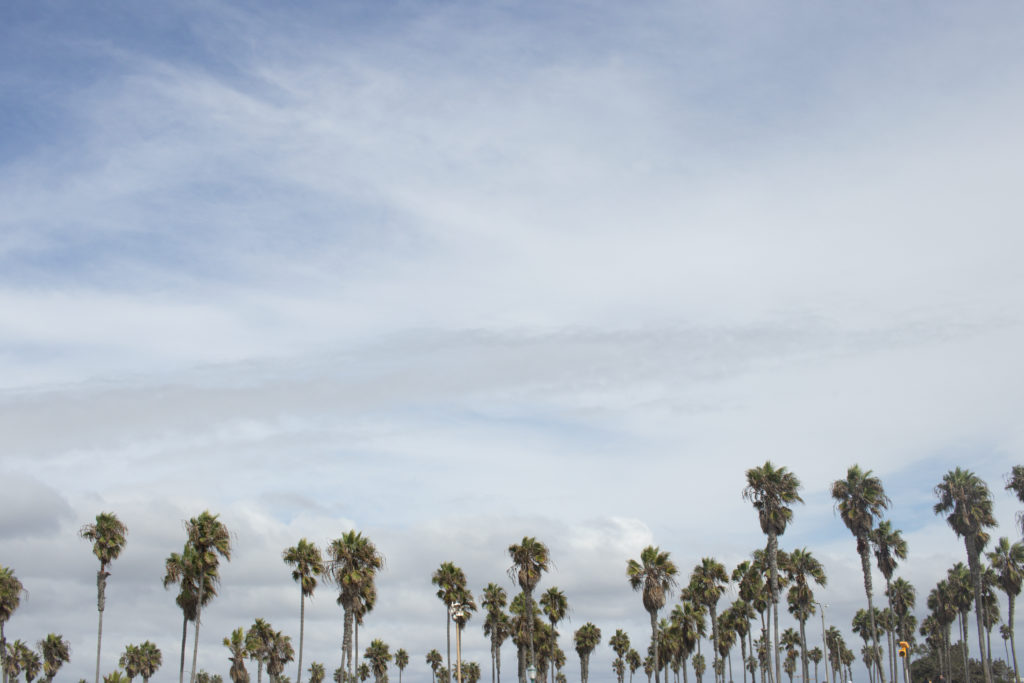 Three-Day San Diego Guide
Day One
Afternoon:
Arrive at anytime and check into your hotel.
Sunset Cliffs: Head out to explore the sunset cliffs. There's a Sunset Cliffs parking lot that you can place as your end destination. Parking is free, however the lot is small so be prepared to find some street parking. There's several spots you can explore here, but we recommend walking along the cliffs to Luscomb's Point. If you're up for more adventure you can walk down a set of stairs to ocean level at the sea cave. From here, you can explore the Sunset Cliffs Beach as well as check out the Sunset Cliffs Sea Cave.
Of note, for exploring Sunset Cliffs Sea Cave you must be aware of tidal times. High tide will make this spot inaccessible and can get you trapped, so be very very mindful of tidal times. Additionally, there are lots of loose rocks and slippery rocks so only venture out if you are confident in your ability to handle this area.
Evening:
Gaslamp Quarter: Once you're done exploring the Sunset Cliffs, head into the Gaslamp Quarter for the evening. This area is filled with shops, restaurants and entertainment venues. Wander around and enjoy dinner at one of the many restaurants to choose from. Check out the Eater San Diego for a guide of where to eat.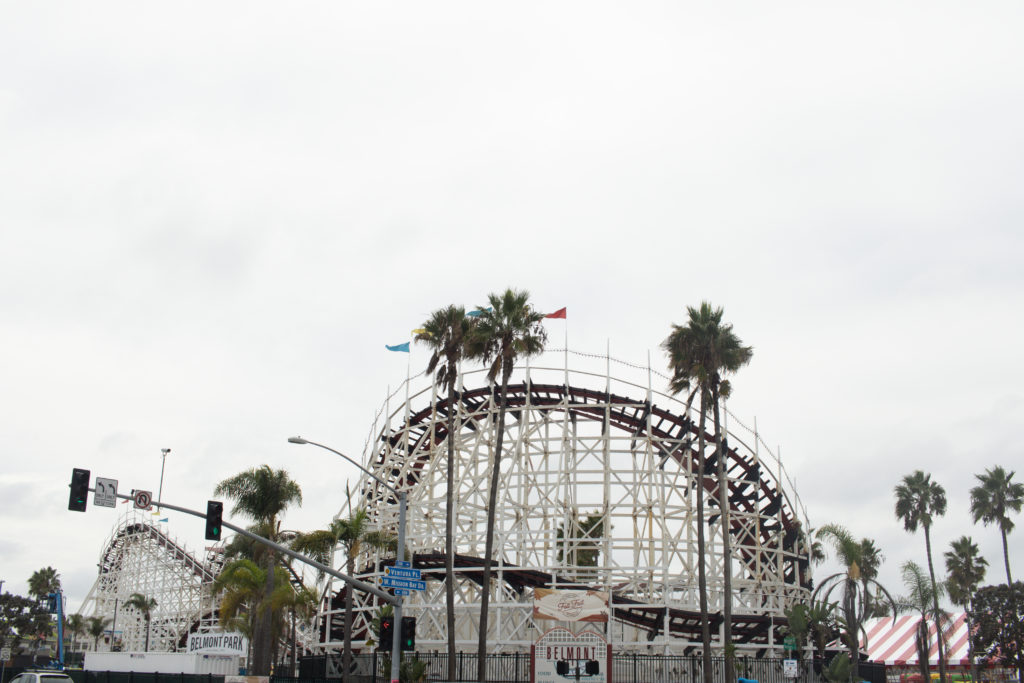 Day Two
Morning:
La Jolla: Drive out to La Jolla to spend the morning exploring the La Jolla cove. You can opt to walk along the top of the coves or explore them on the water. Kayaking and stand-up paddle board rentals/ tours are available and a great option if you have the time. If you don't opt to explore the coves via a tour, we recommend continuing north to enjoy a beach walk or hike at Torrey Pines State Park.
And/Or
Torrey Pines State Park: If you opted to walk around the La Jolla coves and not partake in a tour, spend the rest of your morning at Torrey Pines State Park. We opted to walk along the beach and take in the incredible cliffside and ocean views. If you prefer to do more of a hike they have several options. You can check out the California Parks website to assist in planning your morning.
Afternoon:
Mission Beach: Head back to San Diego for lunch and the beach. We recommend having lunch along the beachfront, both Pacific Beach Alehouse and Draft are good options. From here, get out and explore the beach. We rented bikes and biked along the Ocean Front Walk to Pacific Beach. You can rent bikes on the beach from Mission Beach Bike Rentals, making this a convenient option. You can also surf here, with rental shops offering both the surfboards and wetsuits for rent.
Evening:
Beach Sunset: Depending on the time of year, you can easily spend the sunset on the beach and then head out for dinner. The beach sunsets are hard to pass up and we highly recommend it!
Little Italy: After you've spent the afternoon on the beach head into Little Italy for dinner. This area is close to the harbor, which is a great way to cap off your evening.

Day Three
Morning:
Balboa Park: Spend your morning roaming around Balboa Park. Balboa Park is a giant area that's filled with hikes, museums and botanical gardens. We rented Lime scooters and explored around the grounds which was very fun. We visited the Botanical Gardens, The Alcazar garden and the Spreckels Organ Pavillion. This is also where the San Diego Zoo is, so if you prefer zoo's you can spend the morning here!
Afternoon:
Get ready to head out of the city and back home. If you don't leave until later in the day, go back to the beach or relax at your hotel. Our hotel had a pool, which was touch chilly in November, however we enjoyed relaxing poolside for an hour prior to catching our flight.
This is by no means an all-inclusive list of all the things to do. San Diego is filled with so many options to incorporate into a three-day guide that you can mix and match to create a trip just right for you. Some additional things to do include: San Diego Zoo, Coronado Island, visit USS Midway, hike (such as the potato chip hike) or the check out the San Diego Aquarium.