Seattle has been on our list of "must see" cities for a while now, and with covid numbers holding relatively steady, we jumped on the opportunity to visit! If you missed our first post, we spent the first half of this trip exploring Olympic National Park, which we highly recommend. If you just finished reading about our experience in ONP, you have seen the typical north west coast weather we experience. However, managed to luck out with unseasonably warm and sunny weather for our two days in Seattle! Continue reading below to learn how we spent our two days in Seattle, including where we stayed, what we got up to and recommend doing for a weekend getaway, and the best spots to grab food and drinks!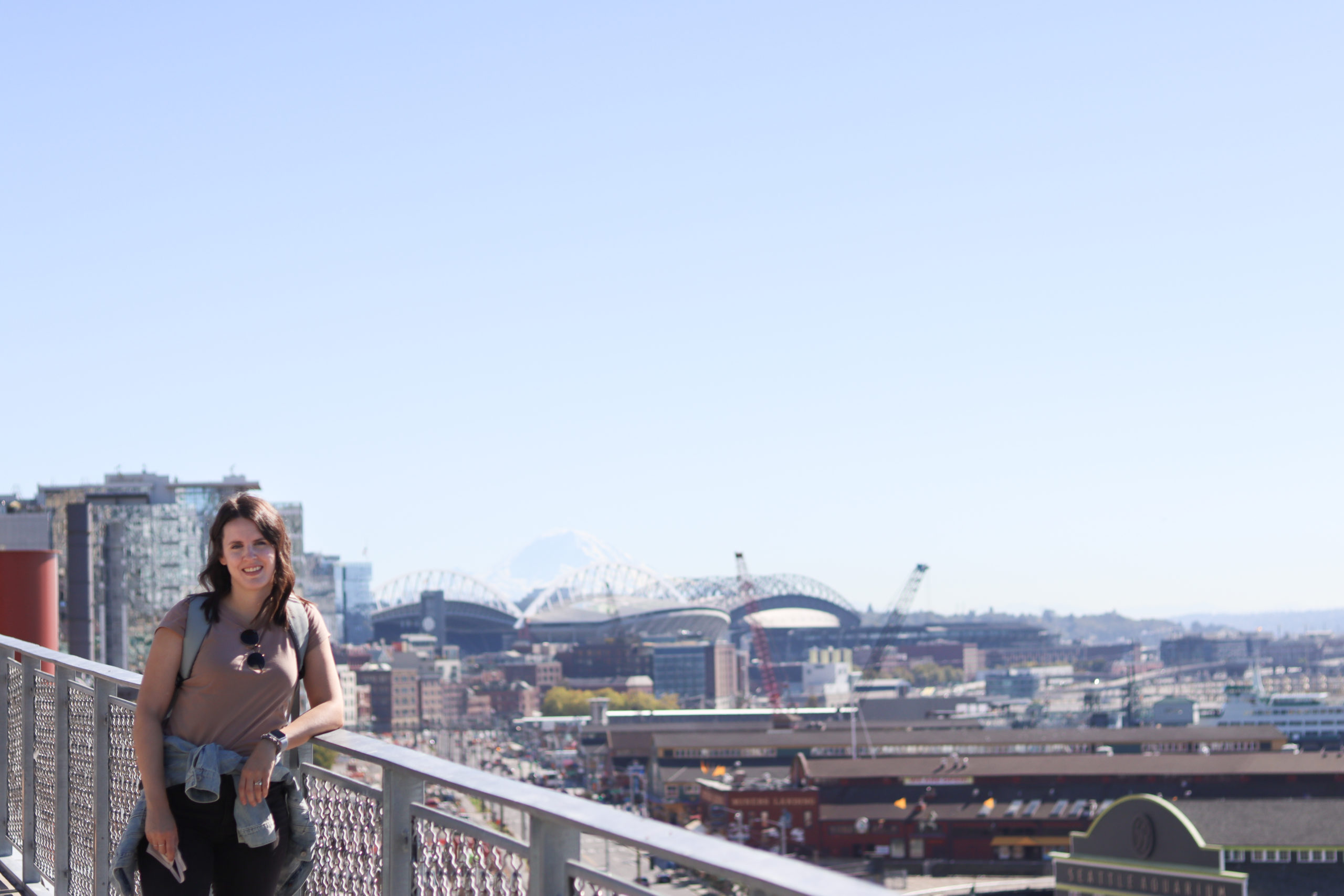 Where to Stay in Seattle
We stayed in The Renaissance downtown thanks to some uncharacteristically low prices available right now. However, there are many other recognizable hotel chain options in the downtown area as well, and even some hostels. A great alternative to downtown is neighboring Belltown, which is very trendy to be in. If you have more than two days in Seattle, you could even try more than one location!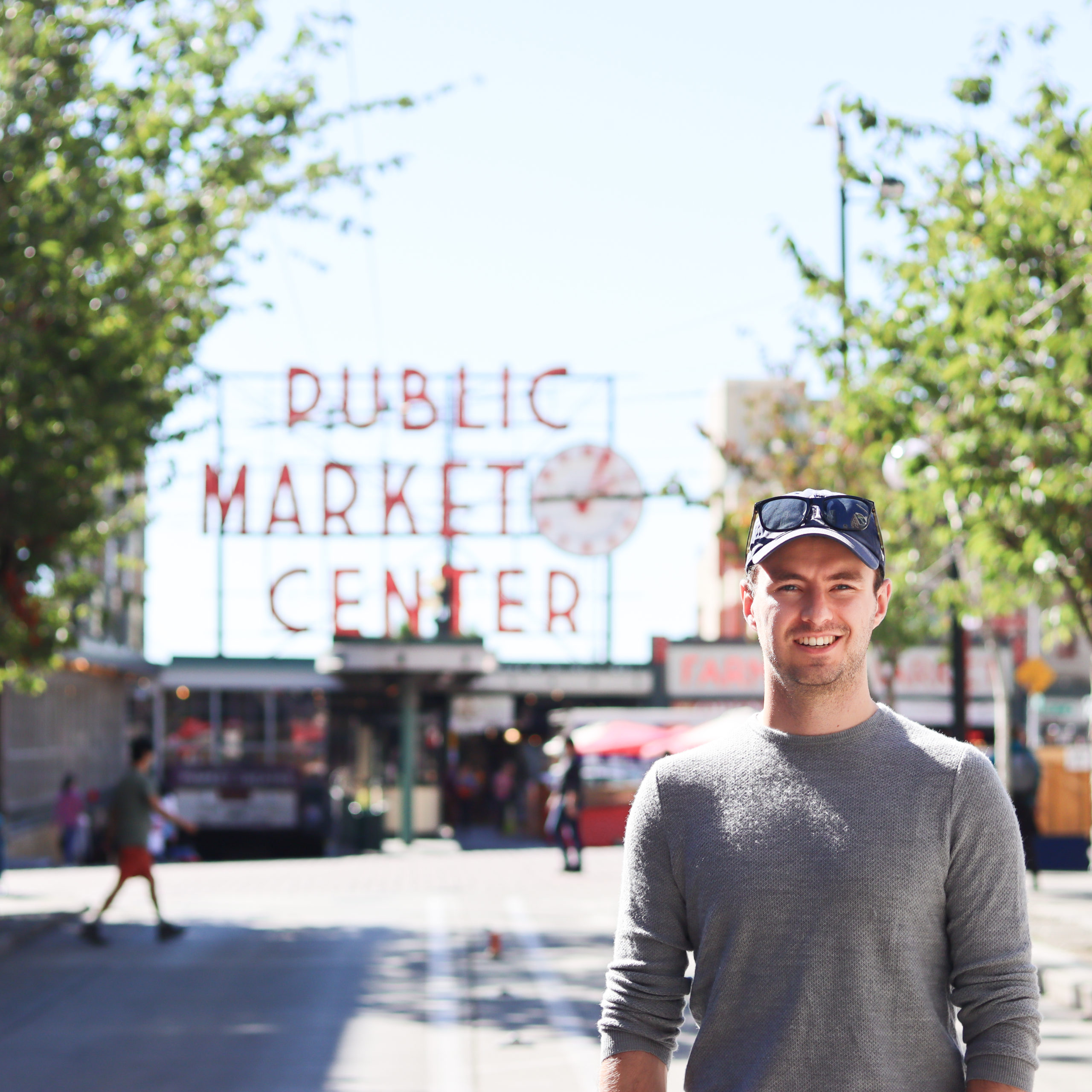 What To Do in Two Days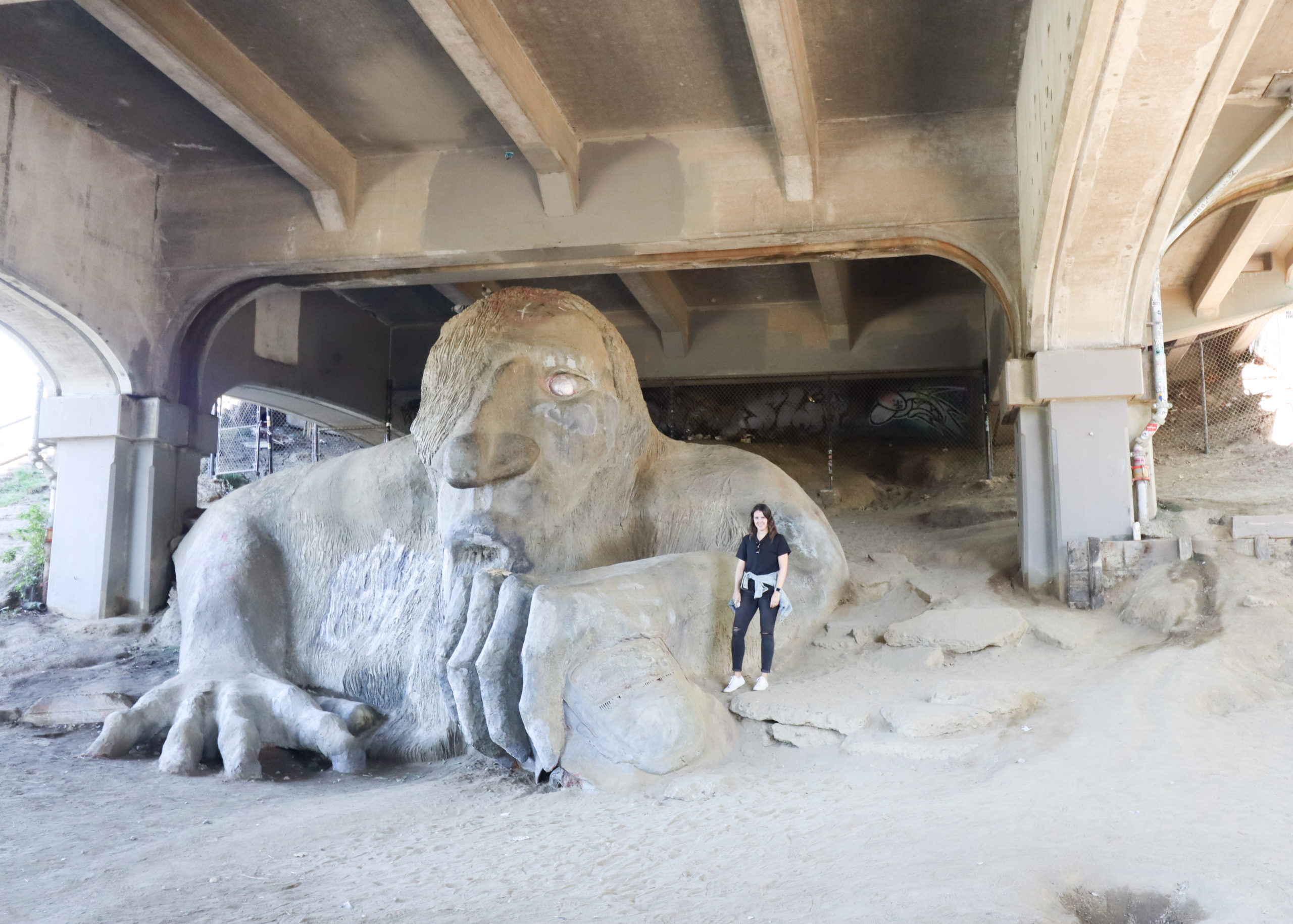 Pike Place Market: Come here to check out the gum wall, the early morning flying fish, or to simply enjoy the view. We recommend grabbing an ice cream, pastry or coffee and head to back deck of the market which offer both sweeping views of the harbor and a less crowded atmosphere.
Olympic Sculpture Park: This park is where art and nature meet. It's a nice walk and is located in Belltown, which was a trendy neighborhood to walk through.
Centennial Park: At this point in our day we were ready for a break from walking, so we rented lime scooters. There is usually a stash located at both entrances of the park, which let us easily scoot along the riverfront and check out Pier 90.
Space Needle: The space needle is one of the main city attractions, which we saw from various angles throughout the city but opted to save the $45 admission fees for drinks.
Kerry Park: This park is a bit of a trek to get to if you're staying downtown. Luckily we had a car so it was quick and efficient, otherwise I'm sure the public busses will take you there. This park overs sweeping views over the city and on clear days a perfect view of Mount Rainier.
Amazon Spheres: These are such a unique addition to the middle of Seattle's downtown area. Amazon built these life-sized terrariums/ circular greenhouse looking structures where their employees can go. It was closed to the public when we went due to the pandemic, but in normal times they open it on Saturdays to the public. From our quick search it seems they do get booked a few weeks in advance, so if you plan to enter I would arrange prior to leaving for your trip!
Freemont Troll: This is exactly what it sounds like, there is a manmade troll sculpture built underneath the Freemont Bridge. It was built in 1990 and has become a star feature of this bridge ever since. This was a unique thing to see and getting there wasn't an issues as we had a car, but if you are making a trek out just for this, we would probably opt to skip it.
Sailing Tour: A sailing tour was a spur of the moment, "why not" type of decision. We were walking along the bay, where we were mourning the loss of going up the Seattle Ferris Wheel (the pier is currently closed for safety inspections as the pier beside it collapsed recently) when we saw this ad: For $39/ person, you go out on a 14 person sail boat into the bay and back. The tour was peaceful and offered the reverse perspective of the city skyline views we had been chasing all weekend. While we booked this the day of, I would recommend booking in advance during normal times as they only have 3 sailing times/ day. We used Let's Go Sailing and were quite impressed with the whole experience. (P.S. This is a BYOB situation, no bars on board)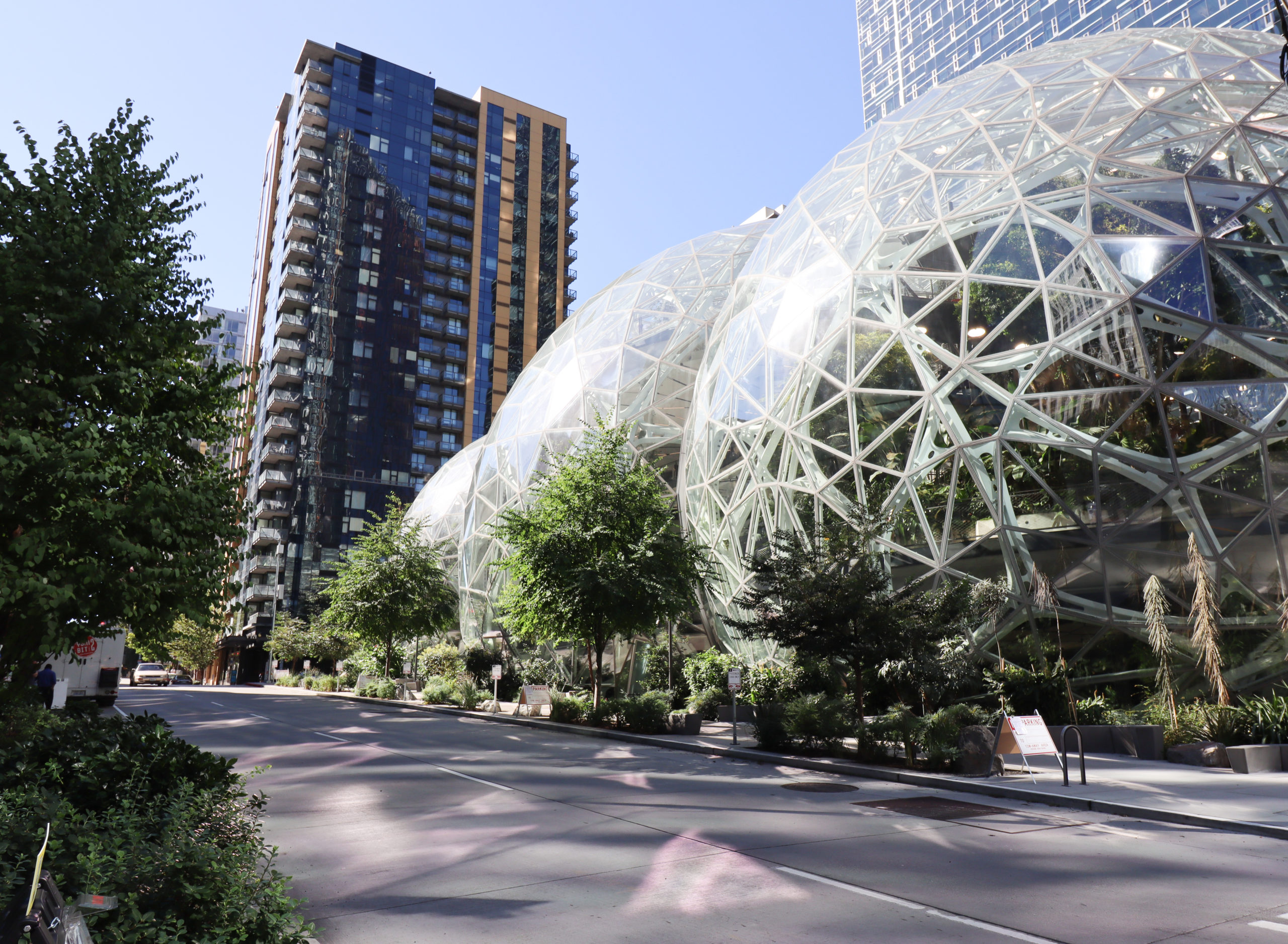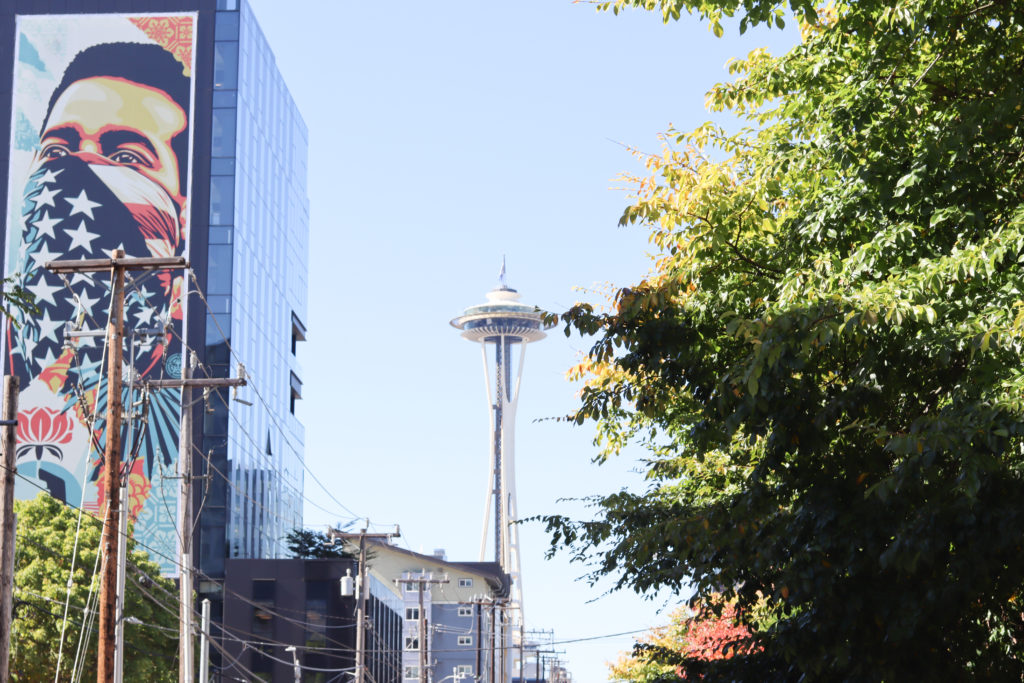 Can't Miss Places to Eat and Drink
The Nest: This could fit in the above "To Do" list as well – either way, we feel this is a must for taking in the views while enjoy a beverage. Located two minutes from Pike Place Market, this rooftop bar offers stunning views of the harbor. Without a reservation it is about a 3 hour wait; we checked Google often until a time spot finally opened up to reserve. By luck, we booked a spot that occurred over sunset, which was stunning. Overall, great views and cocktails, but we suggest moving on to a different venue for your meal as they offer only select appetizers.
Old Stove Brewing Company: Located in Pike Place Market, this is a great place to grab a casual bite to eat and an assortment of draft beers or flights. The patio looks over the harbor yet again, notice a trend?
Pike Place Market: This may be an obvious one? We came here twice for breakfast because there are just so many options! The Panier is a European style bakery where we got the best pain au chocolat we have every had, which is saying a lot as we tend to try this out in every bakery in every city and country we travel to :). Beecher's Handmade Cheese is another great place for all your dairy needs from mac and cheese to ice cream. A bonus is getting to watch them make the cheese through their floor to ceiling windows. If you're not up for the wait or looking for your second serving of ice cream, Shugs is another great option within the market. Los Agaves is a little Mexican shop tucked behind the produce and fish market that has one of the best breakfast burritos around. Lastly, we stopped at the original Starbucks, which is pretty similar to every other Starbucks but with some unique souvenirs and history to enjoy. If this is not your choice for coffee, there are many coffee shops within the market including Storyville Coffee and Ghost Alley Espresso.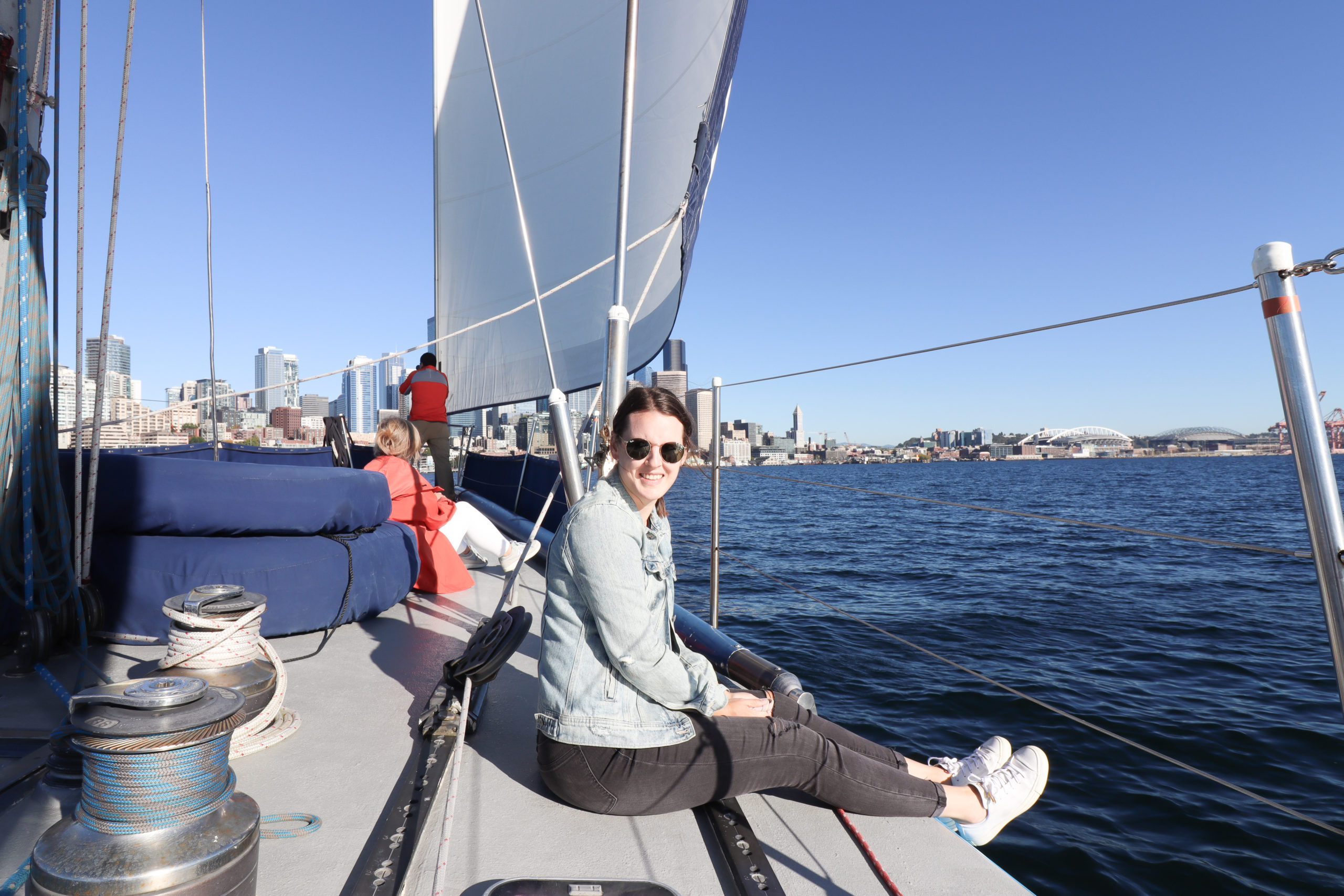 Whew that was a lot, still with us?! 🙂 To summarize: Seattle is a great city to visit! Between the delicious food options, museums and variety of outdoor activities there is something for everyone. Two days in Seattle is more than enough to get in the highlights, but don't be afraid to book an extra day or two to explore the surrounding areas as well. With one last wave to our beloved Canada across the sound, we boarded the flight to head back to NYC – until next time!