Charleston is one of our favorite cities to visit for a long-weekend. Filled with history, jaw-dropping architecture, relaxing beaches and, of course, incredible food! There are so many food and drink options in this city, you could spend a week here and still have spots to see. To help with planning a trip, we have compiled a list of our favorite, must see, spots to eat in Charleston. While, we tried our best to eat our way through the the whole city, there is never enough time! All of these spots are delicious, but there are even more, highly reviewed, spots outside of our list!
This guide will provide a comprehensive guideline for where to eat and what to expect for the cuisine and pricing. Mix and match these restaurants into your itinerary to make it custom for you.
Important Note When Planning to Eat in Charleston: Reservations
No matter what season you visit Charleston, the restaurants will be busy. These restaurants will get especially busy during brunch hours and in the evenings. We recommend searching for the restaurants on Resy to place a reservation in advance. Reservations are best placed about a week in advance. We tried booking reservation 3-4 days in advance and were unsuccessful for a lot of these spots. Overall, this will save you the frequent 1+ hour waits that can occur at any given restaurant.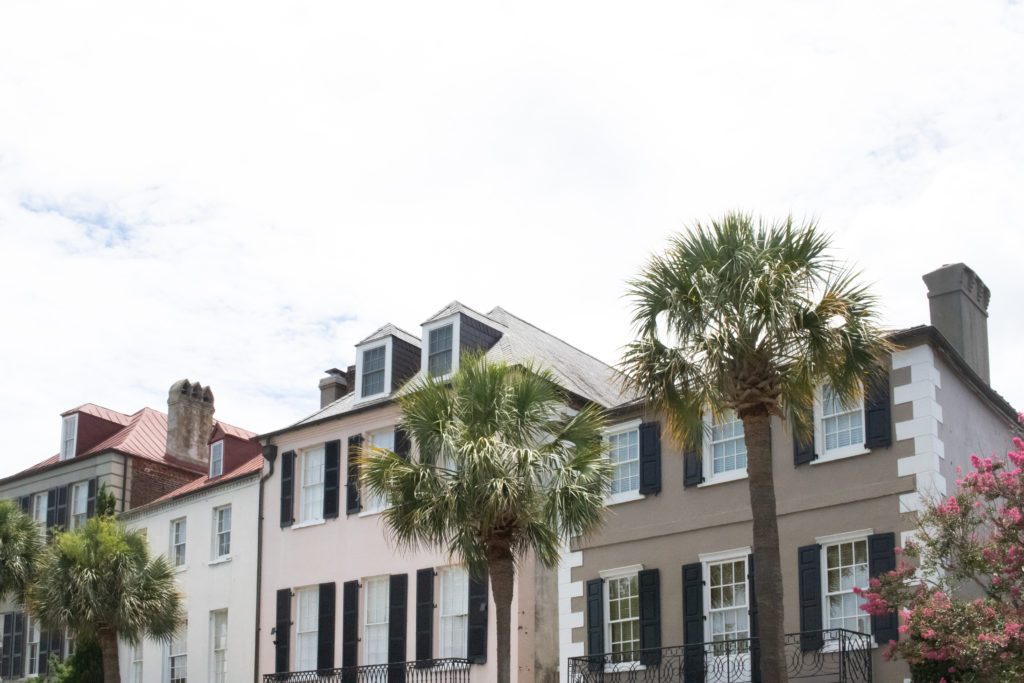 Breakfast or Brunch
Poogan's Porch
French Quarter
$$
Poogan's Porch is centrally located in the historic district within an old Charleston house. We really enjoyed the unique layout in the house and found it provided a glimpse into these historic houses. The food is based off of traditional southern brunch foods, but they offer unique twists. You cannot go wrong with he Monte Cristo from here, or anything else on the menu! This spot is popular, so ensure you have reservation or opt to sit at the bar if its open.
The Obstinate Daughter
Sullivan's Island
$$
The Obstinate Daughter is located just off of Sullivan Island and is a must see for all beachgoers. The restaurant has both indoor and outdoor areas to eat, both of which are Instagram perfect in their aesthetics. Furthermore, the food is incredible! The cuisine is what you would expect from a typical American brunch.
Miller's All Day
Lower King Street
$
Head over to Miller's All Day for a laidback sit-down breakfast or to simply grab some coffee and pastries to go. We opted to sit down and enjoyed one of our favorite breakfasts here. The menu features typical American breakfast options and included fresh pastries. This spot is centrally located on King Street and will get busy. We recommend putting your name on the list and then wander down to Battery Park while you wait.
Early Bird Cafe
Off of Savannah's Highway
$
The Early Bird Cafe is filled with classic Southern breakfast options. If you're looking, chicken and waffles or shrimp and grits, this is your spot. It's popularity has soared after its feature on Diner's, Drive In's and Dives. The downside of this spot, is the location. It's located on the other side of the Ashley River as the historic area is. We recommend stopping here if you're heading out Folly Beach for the day.
Dinner
Fleet Landing Restaurant and Bar
French Quarter
$$
Fleet Landing Restaurant and Bar is a great spot to sit on the water and enjoy a great lunch or dinner. There is a large seafood portion to the menu, but there are other options. Between the convenient location and quick service, this is a great spot to pop into. If you are here for dinner, we would recommend a reservation.
5Church
French Quarter
$$$
Have you ever had dinner in an old church? Us either. Centrally located, this restaurant is in an old church filled with dramatic indoor decor. Overall, this is a great spot for some cocktails or dinner. The food is modern American dishes, all of which are delicious. It also features a large bar, if you're just stopping in for a quick cocktail.
Husk Restaurant
French Quarter
$$$$
Charleston is home to the original Husk restaurant. This restaurant considers itself as new southern, which means unique spins on southern food. In the heart of the French Quarters this restaurant is located in a Victorian townhouse. Overall, this spot is a great place to go for dinner and the location can't be beat.
Lewis Barbecue
East Central Charleston
$$
Located in an industrial style restaurant, Lewis Barbecue serves Texas-styled smoked meats. It's located in East Central Charleston, which is bit outside of the historic district. While we did not eat here, we have heard great things about this spot!
Fig
Meeting Street
$$$
Fig is one of the upper scale, modern, restaurants in the historic district. They offer southern dishes that use seasonal ingredients, so the menu is rotating. The restaurant is known as one of, if not the, best restaurant in Charleston.
Seafood
Hyman's Seafood
Meeting Street
$$
Hyman's Seafood can be dated back to the 1890s and is a classic restaurant to visit when in Charleston. The restaurant is known for its no thrills local seafood dishes. Furthermore, it's been visited by many celebrities over the decades and photos line the restaurants walls. The restaurant does not do online reservations and is often so busy that they stop accepting new names around 7pm. We recommend getting here early!
167 Raw
King Street
$$$
167 is a seafood market and raw oyster bar restaurant. Centrally located in the historic district, this cozy spot is popular. Furthermore, there closed on Sunday's so plan ahead to check out this spot.
Leon's Oyster Shop
Upper King Street
$$
Leon's Oyster Shop is another raw oyster bar, but this spot offers a more relaxed atmosphere. They have an open air patio as well as southern food options on their menu. They're located north of the Septima Clark Parkway on King Street. While it's not the most convenient location, the restaurant itself will make up for this.
Hank's Seafood
Church Street
$$$
Hank's Seafood offers a variety of seafood and raw bar options. Centrally located in the historic district, this spot offers a classic restaurant feel. This spot is popular with an upscale feel.
Delaney Oyster House
Off Calhoun Street
$$$
Delaney's Oyster House is another restaurant located in an historic Charleston home. It opens for dinner time and offers happy hours Tuesday-Fridays most weeks.

Coffee and Sweets
Carmella's
French Quarter
$$
Carmella's is a cafe and dessert bar on the edge of the historic district. Their menu features Italian based dessert options, all of which look incredible for all those with a sweet tooth.
Glazed Gourmet Doughnuts
King Street
$
Glazed Gourmet Doughnuts is a doughnut cafe along King Street. They offer unique and homemade doughnuts daily, including vegan options. They do sell out fast, we recommend getting here before 10 am.
Brown's Court Bakery
St Phillip Street, just off King Street.
$
Brown's Fourth Bakery is just off of King Street and a great spot to stop for an afternoon coffee or pastry. We had the ham and cheese croissants, which should not be missed! The bakery has a walk up window , offering out take-out options.
Off Track Ice Cream
Off of King Street
$
Off Track ice cream features homemade ice cream made with locally sourced ingredients. They also have vegan options.
Peace Pie
Meeting Street
$
Peace Pie is another ice cream shop that also features gourmet ice cream sandwiches. Their ice cream sandwiches feature a layer of pie filling, making them delicious and unique. Located right beside Hyman's Seafood, you can always have dessert first if you have a long wait for dinner.
The Rise
Off of King Street
$$
The Rise is a local cafe that offers a variety of espresso drinks and juices. A great spot to stop for your morning iced lattes!
Drinks
Felix
King Street
$$
Felix is a Parisian inspired cocktail bar in the historic district of Charleston, on King Street. This is a popular spot for happy hour and you can make reservation on Resy.
The Watch
Off of King Street
$$
The Watch is a rooftop kitchen and spirits located above the Restoration Hotel. On top of the great cocktail menu and rooftop views, they have some great food options. Make sure to reserve a table in advance and if it's a rainy day, you can still enjoy the indoor section of the bar!
The Cocktail Club
King Street
$$
The Cocktail club is another rooftop bar you can enjoy a few drinks at. The indoor area features a speak-easy style bar and good music.
JohnKing Grill & Dueling Piano Bar
King Street
$$
If you want to see some dueling piano action, head over the JohnKing Grill on King Street. We have heard from a few locals that this is a great place to go on Friday or Saturdays night.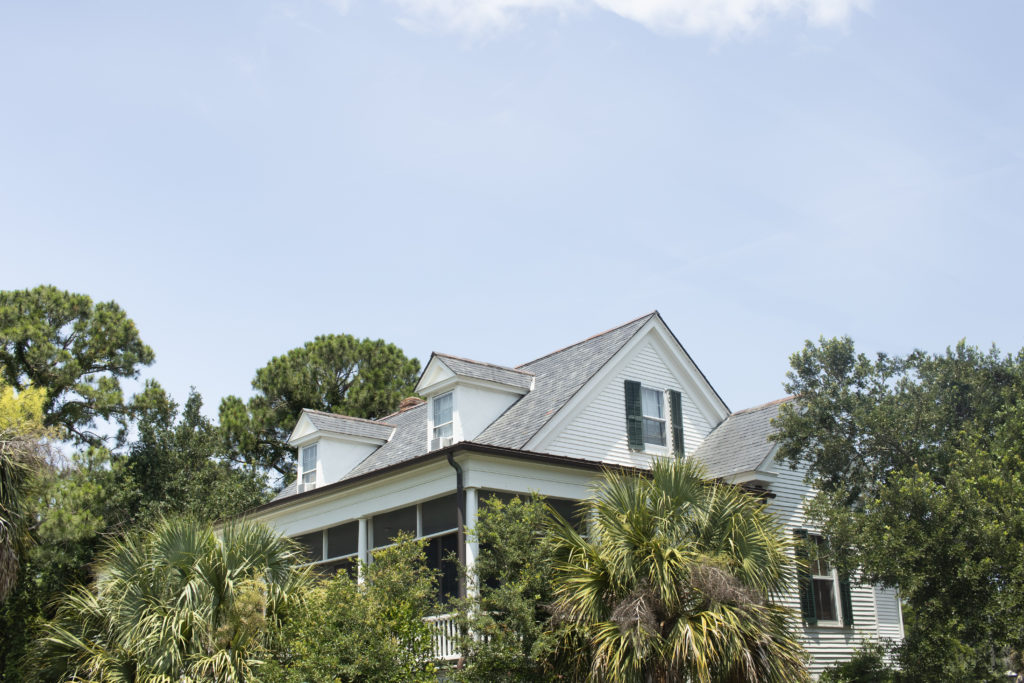 While this list included several must see spots, these are far from the only options in Charleston! If you're staying for a long weekend or a week, head over to our complete Charleston three-day itinerary. This is where we outline everything to do and see over three-days!