Lake Placid is famously known as the two-time Olympic host city, years 1932 and 1980. However, there is so much more to it. When Covid hit and cancelled all our 2020 travel plans, we pivoted and booked a spontaneous trip up to Lake Placid. We didn't plan much before getting to Lake Placid, but boy were we blown away! We are firmly in the camp that adores Lake Placid. Keep reading below to see what we got up to in Lake Placid and surrounding areas, and our suggested 4 Day Lake Placid Itinerary!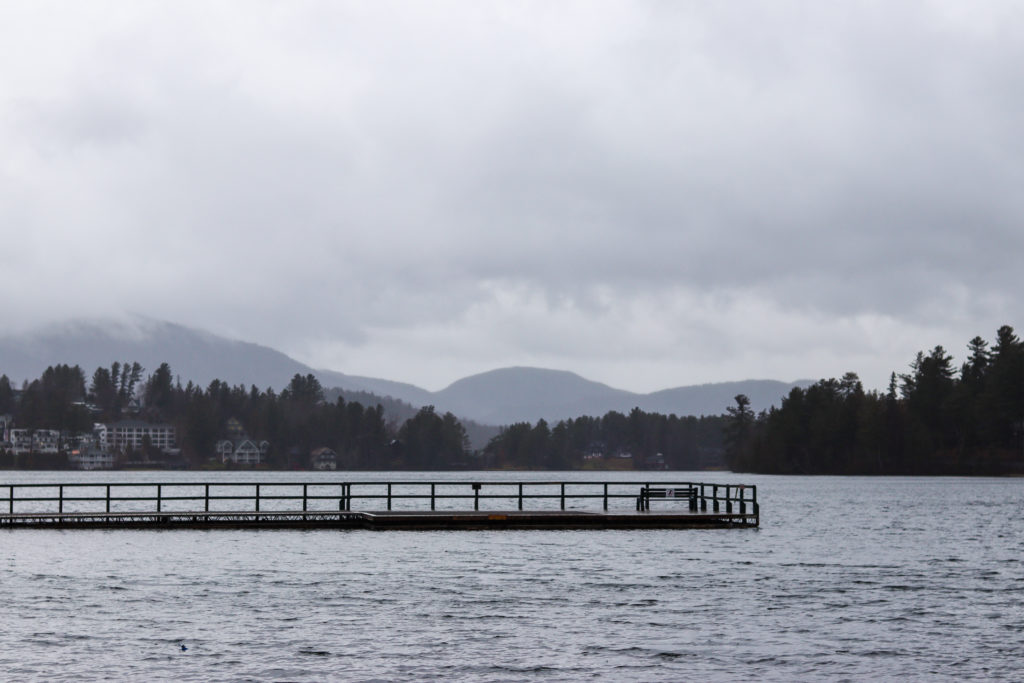 Where To Stay in Lake Placid
We opted to stay in an Airbnb cabin in Jay, NY, which was a short (30 mins) and very scenic drive from Lake Placid. We opted for this as we needed down time to work and simply relax in a space bigger than our NYC shoebox. This being said, there are many hotel and airbnb options within Lake Placid to choose from as well. The Crowne Plaza and Mirror Lake Inn looked unbelievable, albeit expensive!
We recommend deciding the purpose of your trip and choosing accommodations based off of this. For those planning to ski Whiteface Mountain, Lake Placid or Airbnb's in Wilmington will do well. If you're here for summer sun and lake time, we recommend staying on Mirror Lake. If you're like us and visit during the "in-between" seasons, places like Jay will you provide you a lot more value for your money and are conveniently located beside many hikes.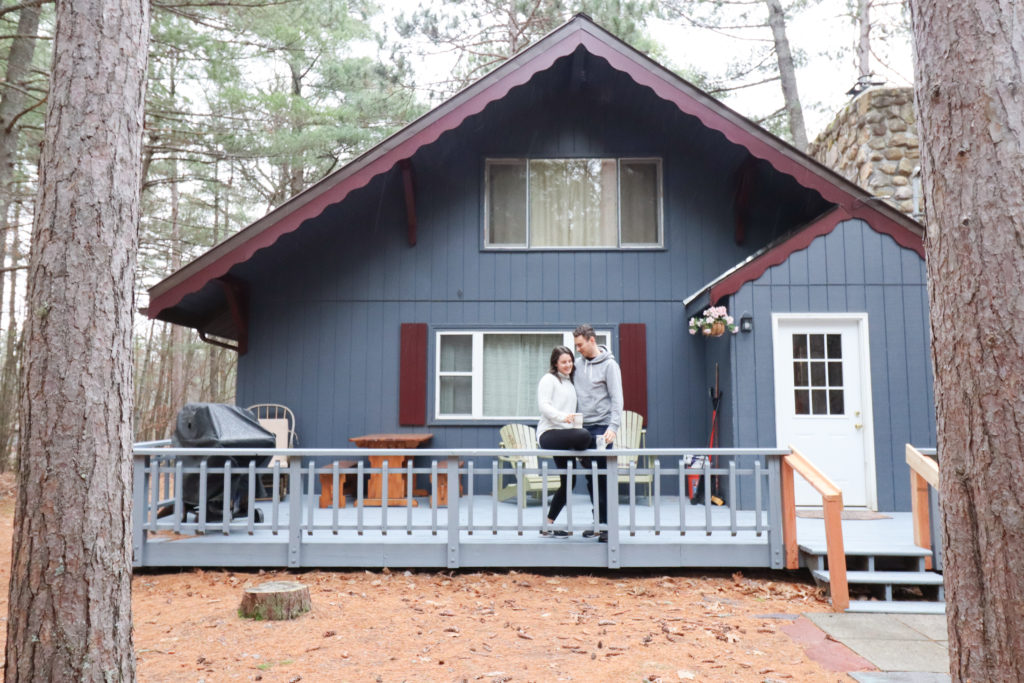 What to do in Lake Placid
Where do we even begin? From the mountains, to the lakes, to the quaint downtown, we promise you will not fall short for what to do when filling your Lake Placid itinerary! Of course everything is seasonally dependent, so we will go over what we did in late November.
Main Street: Enjoy all the shops and restaurants Main Street has to offer. This can take as little or as long as you prefer. We are not huge browsers (and Colin is far from a shopper) so we kept it short and sweet.
The Winter Olympic Museum: This is such a fun museum to check out. The museum does a great job of showing the Olympics over the years and highlighting the historic moments of the 1980s games in Lake Placid. You can even see inside Herb Brooks Arena where the famous "Miracle on Ice" Gold Medal was won by USA's Ice Hockey Team. We recommend budgeting an hour total for all exhibits.
Mirror Lake: Mirror Lake has a walking path that goes around the lake, ending on Main Street. The pathway is 2.6 miles and accessible for all. Mirror Lake feels like a central fixture for the town, filled with kayakers and swimmers in the summer with skaters and sled riders in the winter.
Whiteface Mountain: In the winter this is a ski resort, but in the summer you can hike to the summit. If you want to skip the hiking you can take a gondola to the top or take a road up. The road (Veterans Memorial Highway) takes you right to the top with an elevator to make the summit accessible for all. There truly is something for everyone!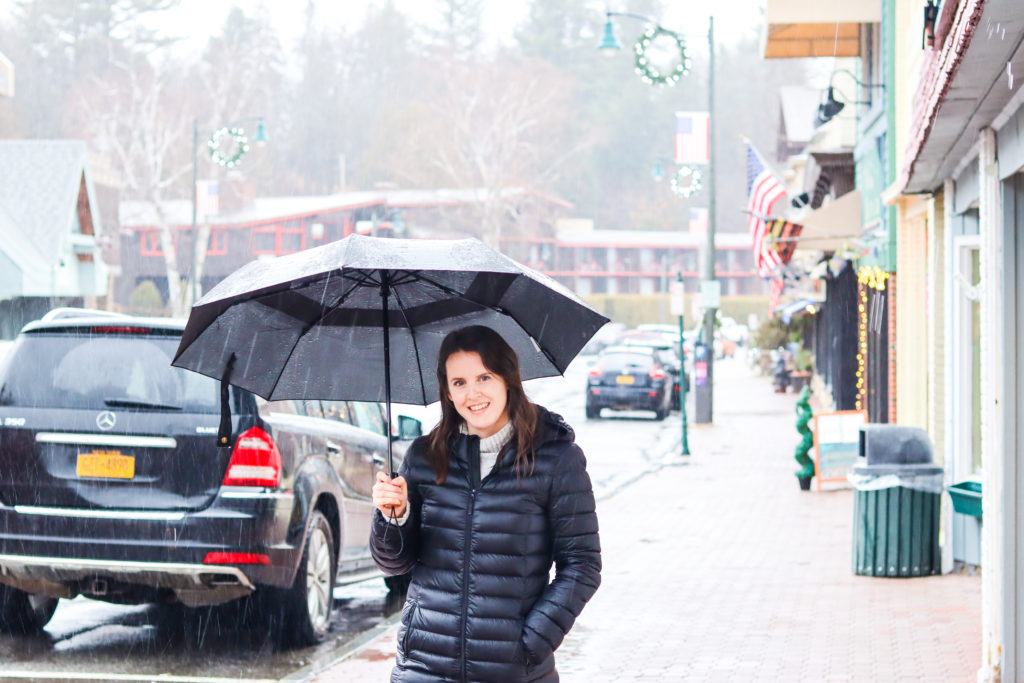 Hiking near Lake Placid
Any lake placid itinerary must contain some hiking, as there is so much in the area that varies in difficulty. We opted for Indian Head and Mount Jo. Indian Head is an 11 mile trek with incredible summit views. A nice bonus is Rainbow Falls that you can stop at to fulfill everyone's waterfall chasing dreams. Mount Jo is a 3 mile round trip hike to more beautiful summit views. If you are interested in hiking these, check out our Indian Head and Rainbow Falls post or Mount Jo post.
Other more accessible hikes include:
Cobble Lookout: This lookout trail is an easy 2.4 mile, well trafficked, trail. The elevation gain is 240 ft and is perfect for a family hike.
Gorge River Trail: This is a paved and accessible trail that takes you down to see the Gorge River and the waterfall. You pay to enter, but has amazing reviews saying the fee is well worth it.
(Indian Head)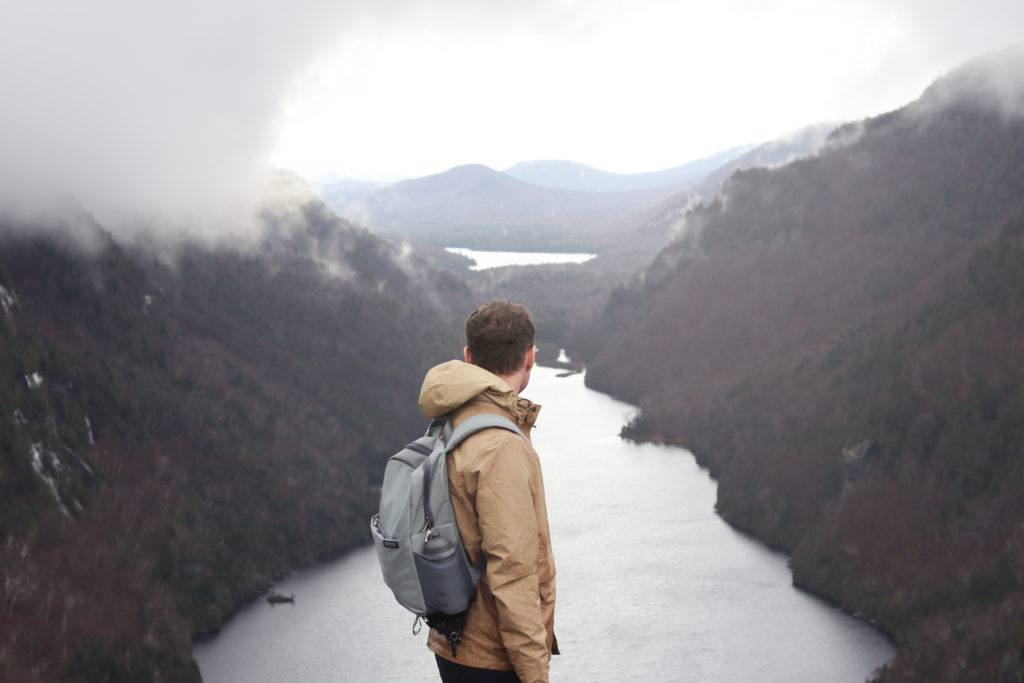 (Mount Jo)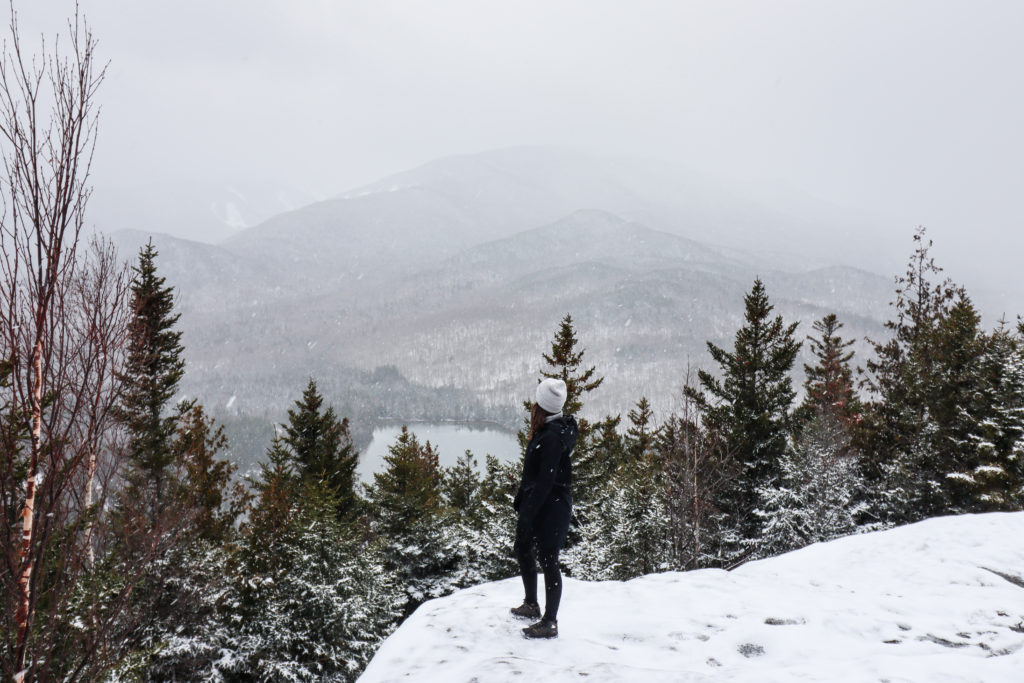 Where to Eat in Lake Placid
Finally, your Lake Placid itinerary has to take advantage of the many unique restaurants in the area. While we spent most of our time cooking in our Airbnb, but we did sneak out for some yummy meals.
The Breakfast Club: In our opinion this is a must. The food is great, and the maple balsamic vinaigrette is incredible! Additionally, the views are amazing. With the back half of the restaurant over Mirror Lake, it makes for a picturesque lunch.
Big Slide Brewery: The Lake Placid area is home to several breweries to be tried. Just outside of Lake Placid is Big Slide Brewery, where you can sample a flight of local beers. The food is also farm-to-table and we had to stop ourselves from ordering the whole menu!
Old Mountain Coffee Company: This coffee house is located in the town of Keene, just 20 minutes south of Lake Placid. If this is too far, many restaurants along Main Street also sell their coffee. We were here around Christmas and the specialty drinks were delicious.
One thing to note is that outside of Lake Placid we found that several places to eat or visit were closed on Mondays and Tuesdays. Plan accordingly if you are here for the week.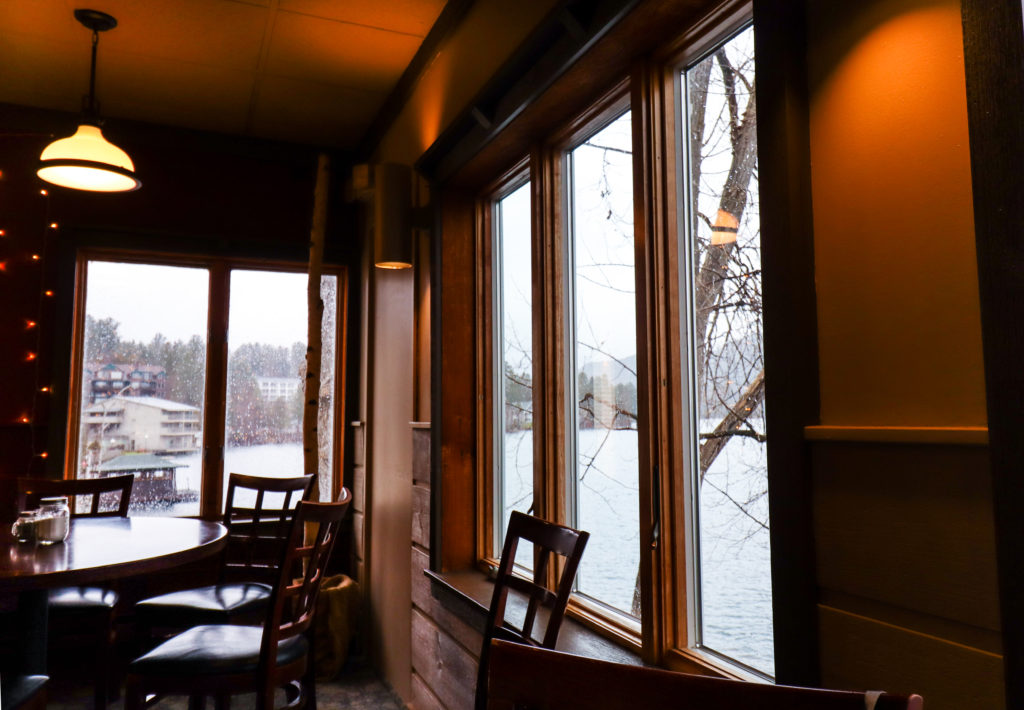 4-Day Lake Placid Itinerary
Day 1
Enjoy a breakfast and the Breakfast Club or Saranac Sourdough
Walk around downtown, explore the shops
Walk around Mirror Lake
Visit the Olympic Museum
Have dinner in town (we've heard great things about Laker Placid Pub & Brewery)
Day 2
Grab a quick bite to eat
Head out to Indian Head for a hiking day
stop at Old Mountain Coffee House on your way home for a pick-me-up
Relax in the evening — if you have a hot tub, even better!
Day 3
Have a leisurely morning
Head out to Mount Jo for an early morning hike
Explore around Heart Lake after the hike
Head to Big Slide Brewery for lunch and try a flight of local beer
If you are up for more hiking, head to Cobble Lookout or High Falls Gorge
Bonus: Head down to Mirror Lake for some sunset photos
Day 4
Pack up and enjoy a final breakfast at your favorite spot in town
Head up Whiteface Mountain for a final look around at the incredible Adirondacks
Give yourself lots of time to make the journey home
Bonus: Stop in Saratoga Springs on your way!
Bonus Stop: Saratoga Springs
We drove up from NYC, so we opted to stop in Saratoga Springs on our way home. Although we planned to have ~2 hours in town, it didn't quite feel like enough! We strolled along Broadway Street, which is the heart of downtown and filled with plenty of restaurants and shops. Next, we ate lunch at Druthers Brewery and we were not disappointed! Just off of Broadway Street is Congress Park, which is a beautiful park with garden spots. Saratoga Springs is known for their natural mineral springs, some of which can be found in this park. What we didn't get to explore is their horse racing tract, next time!
Overall, the Adirondacks are a beautiful and must see part of New York State. We highly recommend exploring any time of year, and giving lots of time in your travels to visit the surrounding towns — you may end up extending your trip as a result!