Hiking Mount Jo is one of the few opportunities to take in views far exceeding the effort required to summit. If you're looking for an Adirondack hike that is under 2 hours and suitable for beginners, while yielding spectacular views, then this is the hike for you! Mount Jo is a 3 mile round trip hike in the heart of the Adirondack's with an elevation gain of 700ft. We completed this hike in early December, and enjoyed having the snow covered trails to ourself. A perfect all season hike, Mount Jo can be tackled year round, and is especially popular during peak season (May-Oct).

Getting to the Mount Jo Trailhead
This hike is just outside Lake Placid, only about a 10 minute drive. Getting to the trailhead is relatively simple. From Rt 73 take the Adirondack Loj Road, which will lead you straight to the parking lot. There are several hikes that begin here, including Heart Lake, so be sure to follow signs for the Mount Jo trailhead.  The parking lot is well-maintained and includes a small fee. For non-members it costs $15/ day or $7 after 1pm. In the winter, although the entrance booth isn't staffed, cash payments by envelope into a lock box are still required. These costs go to the Adirondack Mountain Club to be used to uphold the local facilities and trails. Keep up to date with the latest Lake Placid travel updates prior to starting your hike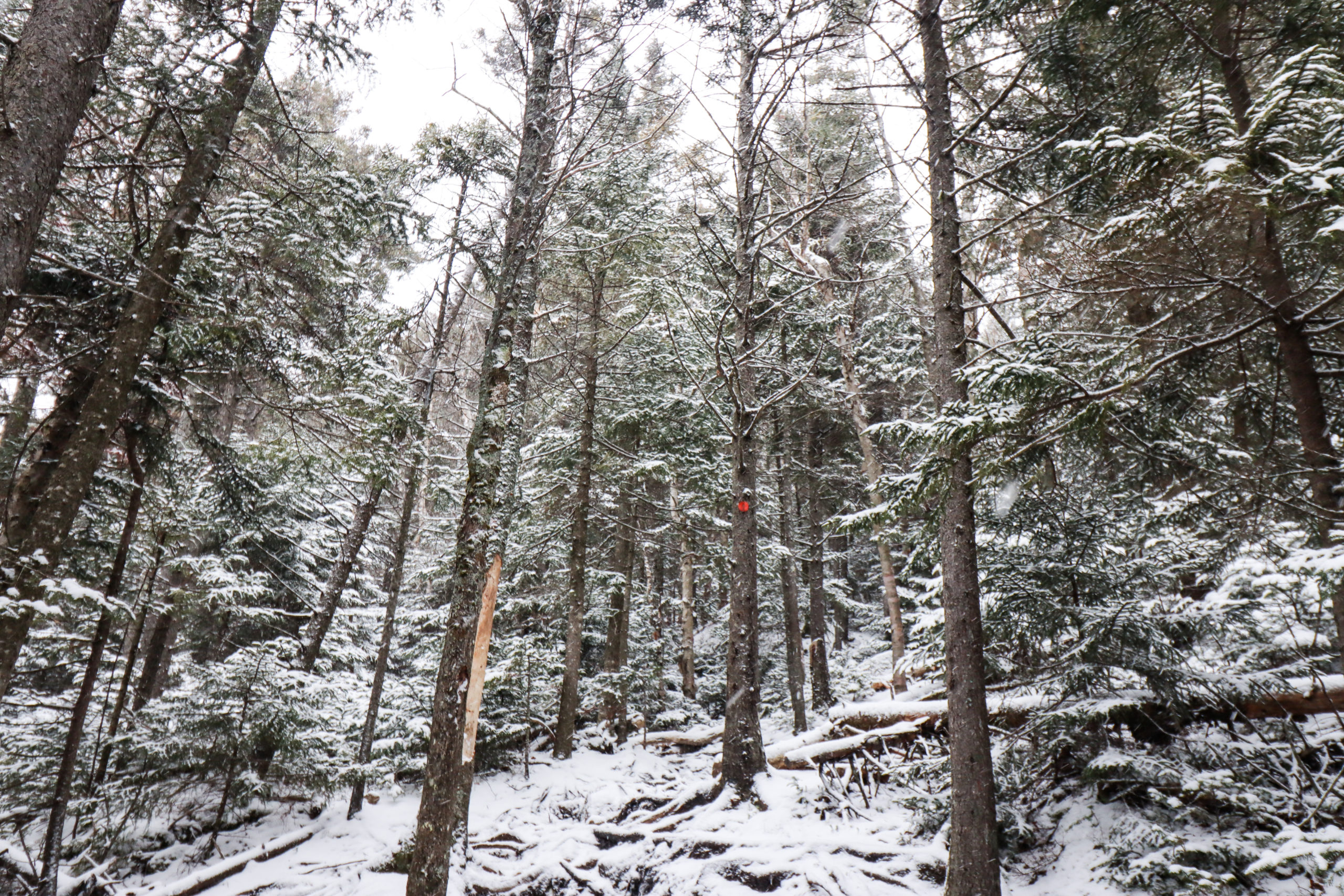 The Hike
The hike itself is well mapped out with signs, which takes out the fears of getting lost! The hike has both short and long trail. We took the short trail up and the long trail down, which equaled 3 miles total of hiking. This 'loop' seems to be the most commonly selected option. Although the short trail is quicker, it leads to a fair amount of scrambling and may be tricky for inexperienced or younger hikers. The hike is definitely a winter friendly hike. With this said, we went in the winter with fresh snow, so this may have added to the difficulty.
The trail starts/ ends at Heart lake, so we recommend going down to check this out as well. The area is very mountainous, with the highest peak Mount Marcy being nearby, so the views are quite grandiose.
Hiking Tips for Mount Jo
Hiking shoes: These are an absolute must for this hike. The terrain does get rough, with areas of scrambling. If there is any rain you will be in trouble without these!
Ticks: The benefit of winter hiking is no ticks, but the three other seasons have this issue. Make sure you avoid going off trail, check for ticks afterwards, and most importantly, spray yourself with a repellant prior to the hike.
Leave no trace: Bring out what you bring in. We only have one Mount Jo Trail, so make sure you leave it as is or better than you found it. This includes staying on the trail and not bringing nature home with you.
Bring water: Staying hydrated is one the most important parts of hiking, so make sure you bring plenty for this hike. Also bring snacks and food that offers protein and carbs to keep you going on this long trek.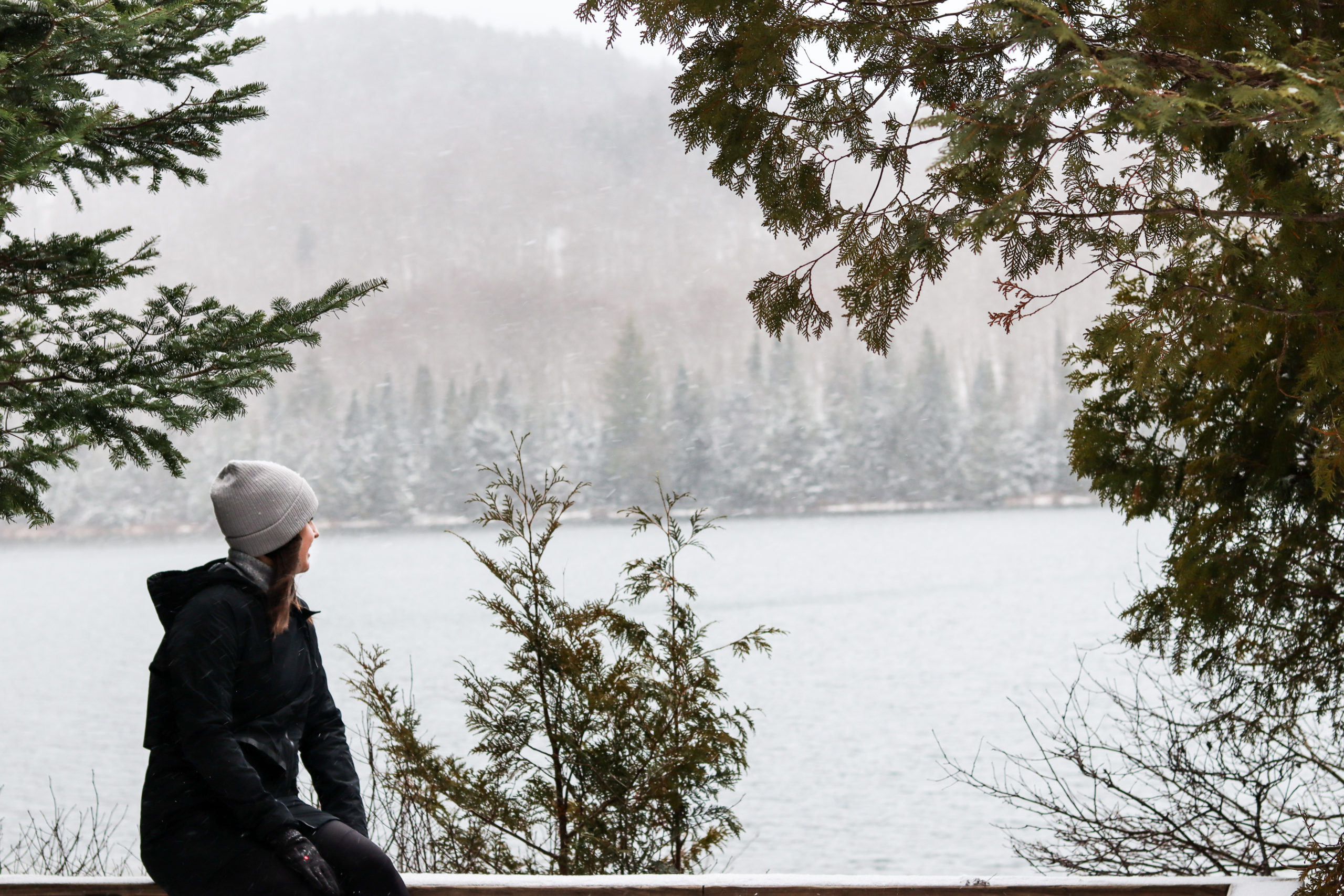 Final Thoughts
Hiking Mount Jo is a great addition to your Lake Placid itinerary and one we would repeat if we find ourselves back in this area. We went in the winter and saw no other hikers, however it will get crowded in warmer months. We recommend getting here early to grab a parking spot and enjoy the views unobstructed by crowds. Happy trails!