Well, 2020 I can't say we're sad to see you go. However, one of the benefits from this year was the gift of time to relax. With nothing to do outside and minimal traveling capabilities, there was plenty of time for reading. Below is my list of the top 20 books I read this year — while not all are 2020 releases, I feel they are worth adding to your 2021 reading list!
Fiction
American Dirt: Jeanine Cummins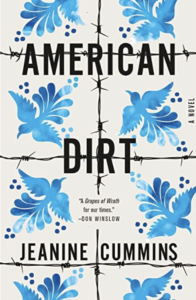 American Dirt was an eye opening story that provides some insight into the journeys migrants go through trying to seek asylum in the US. Lydia and Luca, a mother and son, live a middle class life in Mexico, until their lives are shattered by a powerful drug lord. The book takes you along their journey of escaping Mexico and an infamous cartel. Once in the US, you get a glimpse of life as an undocumented immigrant. This is a gripping story that has you rooting for Lydia and Luca throughout.
Dear Edward: Ann Napolitano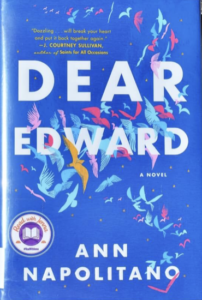 This novel follows Edward's journey as he navigates grief, a new life and growing up. Edward is only 12 years old when he and his family fly to LA. However, during the flight the plane crashes leaving only one survivor — Edward. The book follows Edward as he recovers, grows up, and works to sort out life's biggest questions. This is a heart-wrenching story that leaves you rooting for Edward and those around him.
The Guest List: Lucy Foley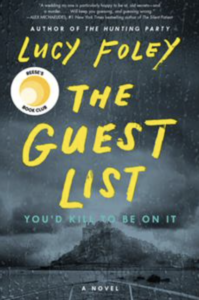 This book is for all the thriller fans out there. On an island off the coast of Ireland, family and friends gather for the wedding of a magazine publisher and a rising tv star.  As college memories mix with jealousy, a storm rages on the island and a death takes place, but who? Or by whom? This book was a hard one to put down and I found myself keeping a constantly changing list of who I thought did it.
The Huntress: Kate Quinn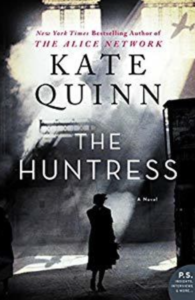 This historic novel highlights the consequences that the world wars had on individual lives. Nina Markova is a member of the all female night bomber regiment that wreaks havoc on the Germans. Ian Graham is a Nazi Hunter, who spends his post-war days investigating and bringing to trial high-profile former Nazi soldiers. Jordan McBride is a 17-year old living in Boston, who is excited for her widowed father when he remarries. But how do these three lives become entangled? This novel has a twisting plot and when they all mingle together the book becomes hard to stop reading. Historic fiction fan or not, this is a great book!
The Two Lives of Lydia Bird: Josie Silver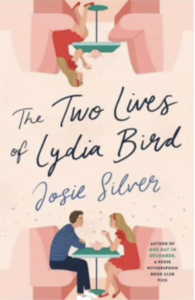 Needing a chick lit book with more depth? This should be a contender! This book follows the life of 28-year old Lydia as she grieves the death of her fiancee, Freddie. When she starts to re-enter the world and her former life, she realizes that one can have a second-chance at love. This novel is quick read, takes place in England and has a happy ending — everything a book needs to escape life's craziness!
The Wives: Tarryn Fisher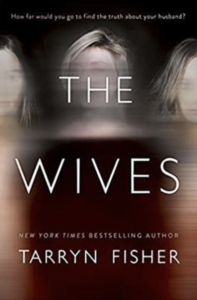 This thriller is one that shocked me and left me asking "wait, what?" after I had finished. This novel follows Thursday, who is married to Seth, who happens to have two other wives. Thursday had been managing this well until one day she finds horrifying information about Seth. This book has many plot twists and I feel I can't say more without giving anything away!
The Things We Cannot Say: Kelly Rimmer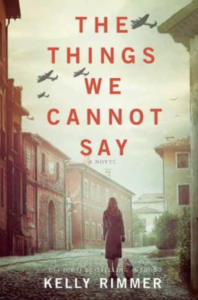 Another historical fiction that is well-worth the read. Alina grew up in Poland, knowing she would marry Tomasz. As World War II advances, Tomasz comes back from college to marry Alina. As the Nazis take hold of Poland, the injustices continues for Alina and Tomasz, then Tomasz disappears. Changing between Nazi-occupied Poland and modern day, this is a story about love, loyalty, perseverance, and hope.
The Great Alone: Kristin Hannah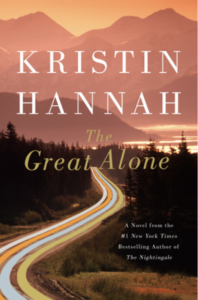 The Great Alone came out in 2018 and sat on my "to read" list for way too long. This book is about 13-year old Leni who is caught between her parents and their unstable relationship. Her father is a Vietnam veteran suffering from PTSD and her mother feels bound by love. When their father drags his family to a remote village in Northern Alaska, Leni learns about her true strength. As days turn to winter, where it is dark for 18-hours a day, Leni and her mom must find a way to survive. This book about human fragility and the power of love may just be one of my favorite books this year.
The Finishing School: Joanna Goodman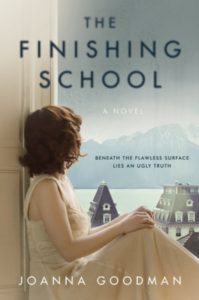 The finishing school is a fictional story about the mystery surrounding Cressida's death at a famous Swiss boarding school, Lycee International.  Kersti, Cressida's childhood friend and boarding school roommate, returns to the boarding school for a class reunion. The reunion brings up old memories, leading to her investigation into Cressida's death. As she investigates, Kersti is met with a series of lies that reveals the dark past of this prestigious boarding school. This was a good book!
Before We Were Yours: Lisa Wingate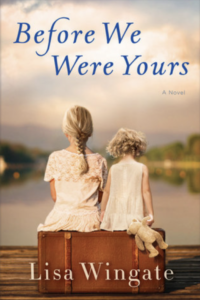 This is another historical fiction, based on true events. Normally I am not much of a historic fiction reader, but these were just too good to pass up! This books slips between Mississippi in 1939 and modern day South Carolina. It follows the lives of the Foss children as they are forced into the Foster care system. As the Foss children grow up, get adopted and have their own families, their pasts get buried. When visiting home, Avery delves into her grandmother's history and is set on a journey of discovery. This book has some twists and turns, all while pulling on one's heart strings.
The Silent Patient: Alex Michaelides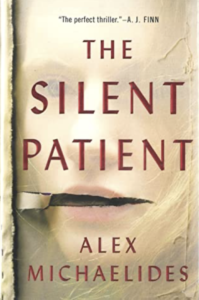 The silent patient is another thriller, albeit with some romance mixed. This may seem like an odd pair, but it's good — trust me! Alicia's life seems perfect to the outside, that is until she shoots her husband. Following the murder, Alicia refuses to talk or offer any rebuttal to the crime. Theo, a criminal psychotherapist, shows up planning to crack Alicia and discover the truth. As we follow these two lives, the unexpected is discovered. Overall, this is a long read but well worth it for the thriller fans.
Station Eleven: Emily St. John Mandel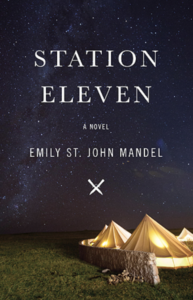 Station Eleven takes place in a future world where civilization has collapsed due to a highly contagious and deadly virus. While I read this in January and enjoyed it, I may not have said the same if I read it now! After civilization has ended, a nomadic group of artists called the Traveling Symphony forms. As the group roams the Great Lakes region, they work to bring art and humanity to others. In short, this book is a great escape into a world working to rebuild itself after civilization collapses.
My Oxford Year: Julia Whelan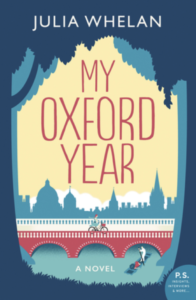 Taking place in Oxford, England this chick lit follows Ella as she studies abroad for the year. As Ella is finding her place abroad, a once in a lifetime job offer back in Washington, DC leaves her with a big decision. Moreover, she is starting to fall in love with someone unexpectedly. Overall, a quick and light easy read that is very enjoyable!
The Twelve Dates of Christmas: Jenny Bayliss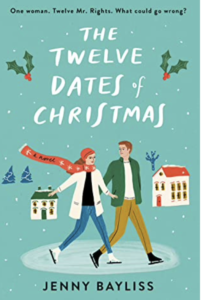 Last up is this chick lit that takes place over Christmas. This is like a Hallmark movie in a book form, so sign me up! Kate is a 34-year old who is signed up for a dating agency that set up 12 twelve dates over the month of December. As the dates progress and some matches occur, who will win Kate's heart? Perhaps it was someone who was there all along? Overall, this is a book sure to get you into the Christmas spirit!
Non-Fiction
Open: Andre Agassi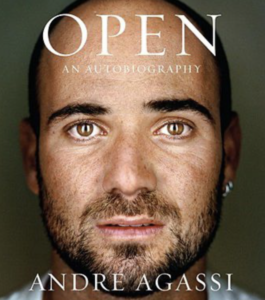 This book surprised me in the best way, I would even go as far as calling it one of my top autobiographies. Andre Agassi is a retired professional tennis player. Agassi offers a personal insight of his childhood, tennis career and personal life. I am not a tennis fan, nor do I even know much about tennis, but this book had me reading until the wee hours of the morning.
Born a Crime: Trevor Noah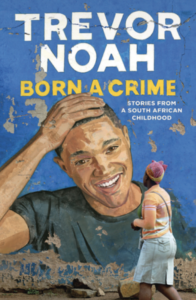 Many know Trevor Noah as the talk show host of The Daily Show, but this memoir of his childhood offers a window into his past. Trevor is the son of a South African women and a white, Swiss, father — a crime in South Africa at the time. As Trevor reminisces about his childhood antics and teenage rebellion, his humor had me laughing throughout. Overall, this was a great book offering his intimate perspective of living in the South African's Apartheid.
North of Normal: Cea Sunrise Person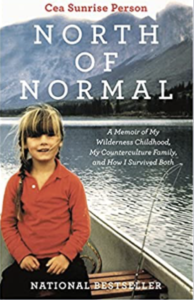 This memoir follows the childhood of Cea, who was raised in the 1960s in the Canadian wilderness. It began with her grandfather who led his family to live in the wilderness in an effort to escape civilization. When Cea's teenage mother decides to take to the road with a new boyfriend, Cea is forced into another nomadic way of life. This memoir offers insight into Cea's unique and loving childhood, with beautiful Alberta as the backdrop.
A Hope More Powerful Than the Sea: Melissa Fleming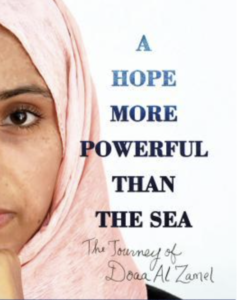 This biography follows the life of Doaa as she and her family leave the war-torn Syria for Egypt. As Egypt becomes increasingly dangerous and politically unstable, Doaa and her Fiancee Bassem make the difficult decision to seek asylum overseas in Europe. The journey to Europe is harrowing and filled with heartbreak. This true story of Doaa left me in awe of her strength and determination. This story personalizes current events and not one I will soon forget.
Nothing to Envy: Ordinary Lives in North Korea: Barbara Demick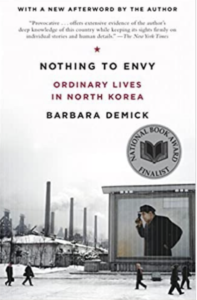 This is another nonfiction book that I could not put down. Written by a LA Times journalist, this book follows the lives of six refugees from Chongjin, North Korea. The book follows their lives over a 15 year period, a period that saw the death of Kim Il-Sung, the rise of power of his son Kim Jong- il and a devastating famine that killed 1/5 of the countries population. This was an eye-opening novel that leaves you in awe of the power of human nature and the will to survive.
My Vanishing Country: Bakari Sellers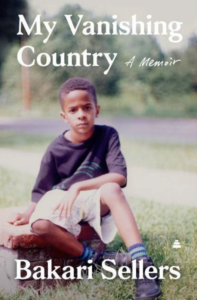 Bakari Sellers is an attorney and politician. This book is partly his biography and partly a historical analysis of life in Southern US over the last several years. Sellers tells his life story of growing up in Denmark, South Carolina with a history lesson of culture laced throughout. He talks about his father's connection with Martin Luther King Jr and Stokely Carmichael, while outlining their fight for rights, healthcare access and education. This is an important read that teaches about the hardships black communities face, past and present.
My Top Five
And just like that, my suggested 2021 reading list is complete! I read a wide variety of books over the past year, so I feel this covers a range of memoirs, autobiographies, fiction, romance and thrillers. And guess what? More than 80% of these books I borrowed from the New York Public Library — don't forget about your own local library that will more than likely own the majority of my 2021 reading list in all reading and listening formats! Wondering where to start? My top five book recommendations are:
American Dirt by Jeannie Cummins
The Guest List by Lucy Foley
Open by Andre Agassi
Nothing to Envy: Ordinary Lives in North Korea by Barbara Demick
The Great Alone by Kristin Hannah
So, if you think you'll add reading to your social distancing itinerary, what are your tops five books from this year? I've already started working on my own 2021 reading list and am always open to suggestions!
-Janessa