Needing a break from the incessant car honks, sirens and chaotic NYC streets? Look no further than exploring Roosevelt Island! Although Roosevelt Island is just a quick subway or tram ride away from Manhattan you'll feel like you're in a different city entirely.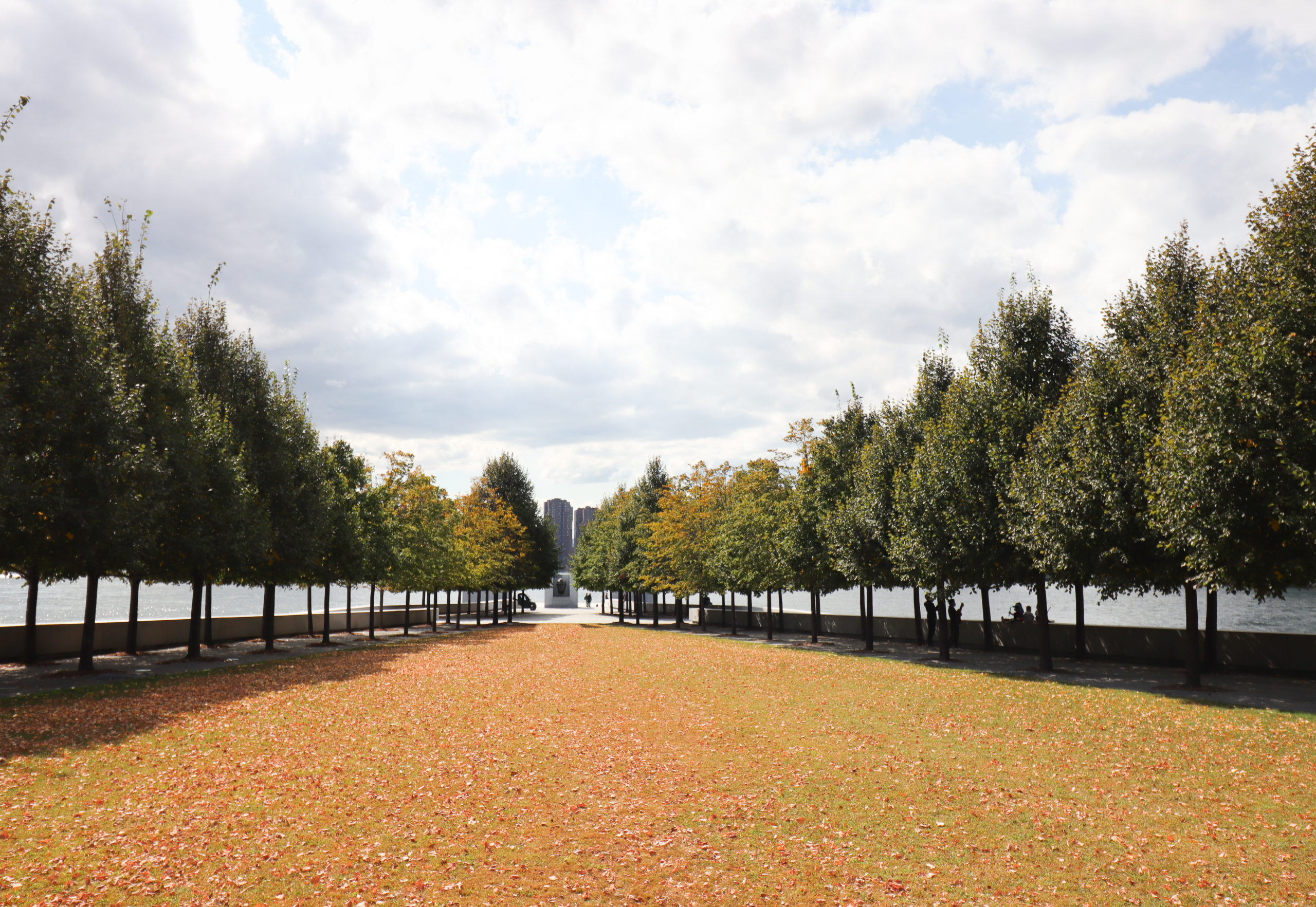 Roosevelt Island is a narrow island situated between Manhattan (the Upper East Side) and Queens. While it has several historic roots, it is now largely residential. The island is 2 miles long and filled with lots of car-free zones and green spaces, allowing you to explore at your own pace.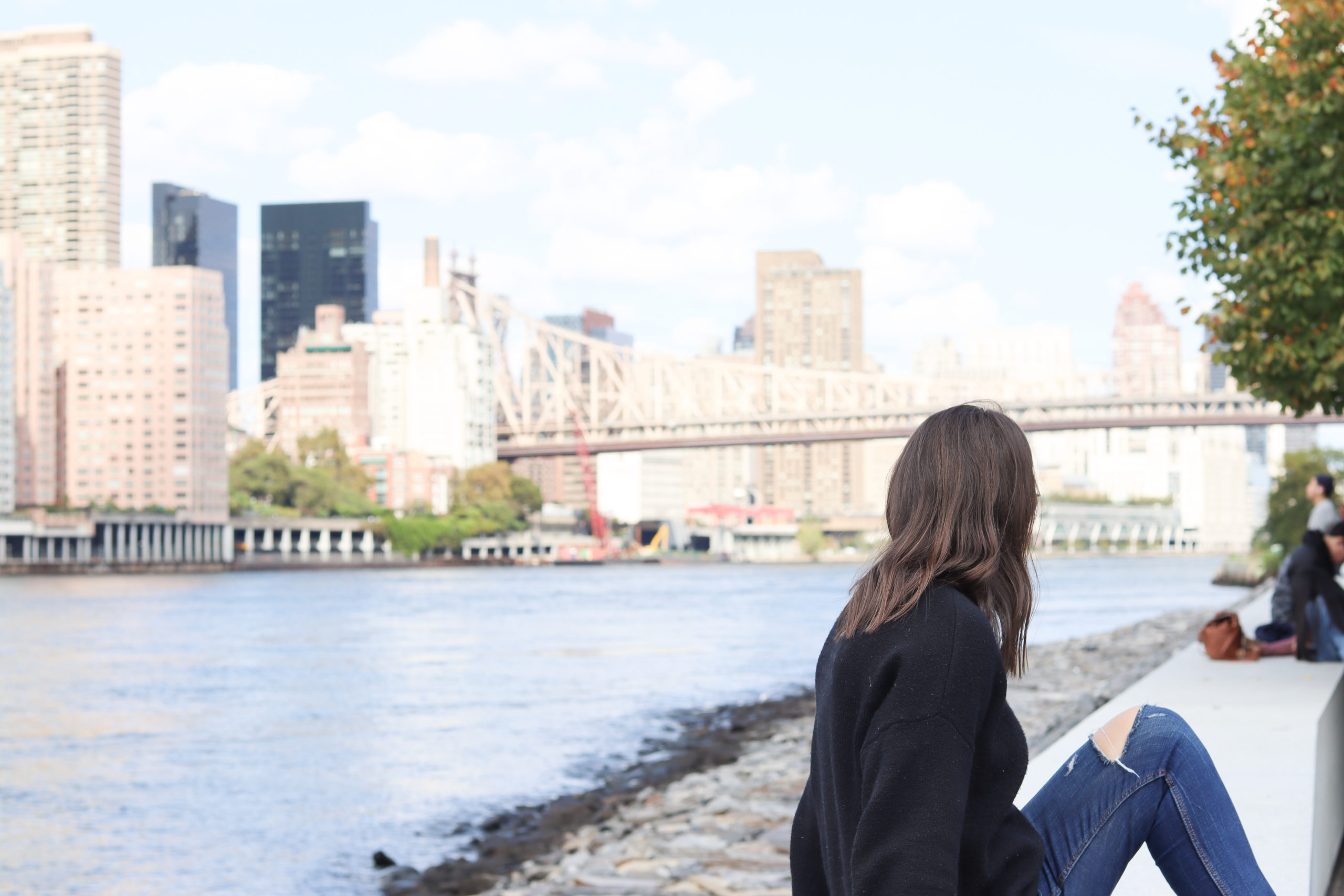 How to Get to Roosevelt Island?
The Roosevelt Island Tramway takes you directly from the UES to the heart of the island. The tram leaves from 2nd Ave. and 60th St. and drops you off in the western, central area of Roosevelt Island. As a bonus, you can use your MetroCard and pay the same fee as taking the subway.
Not into heights? No problem! The F train will also take you there quickly, as Roosevelt Island is just one stop east of the Lexington Ave/63 St. station.
The third option is to bike. While normally we are big advocates of biking NYC, there isn't a great route for getting to the  Roosevelt Island from Manhattan. The best option is to bike across the Queensboro bridge into Queens, bike north along Vernon Blvd. to Roosevelt Island Bridge, and cross to access Roosevelt Island. A nice compromise for bike enthusiasts is to take your bike across on the tram, but during rush hour or weekends this can be a tad crowded.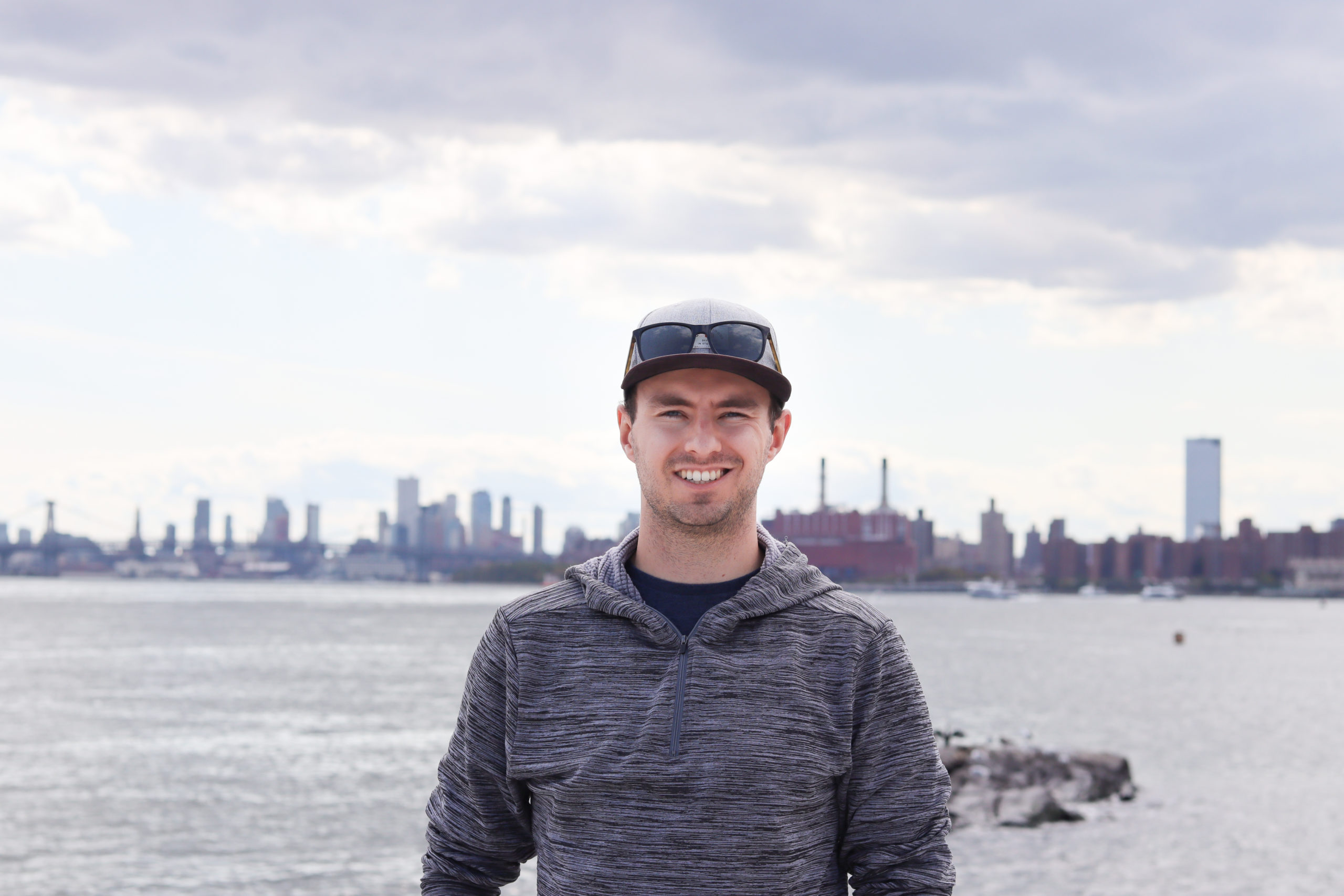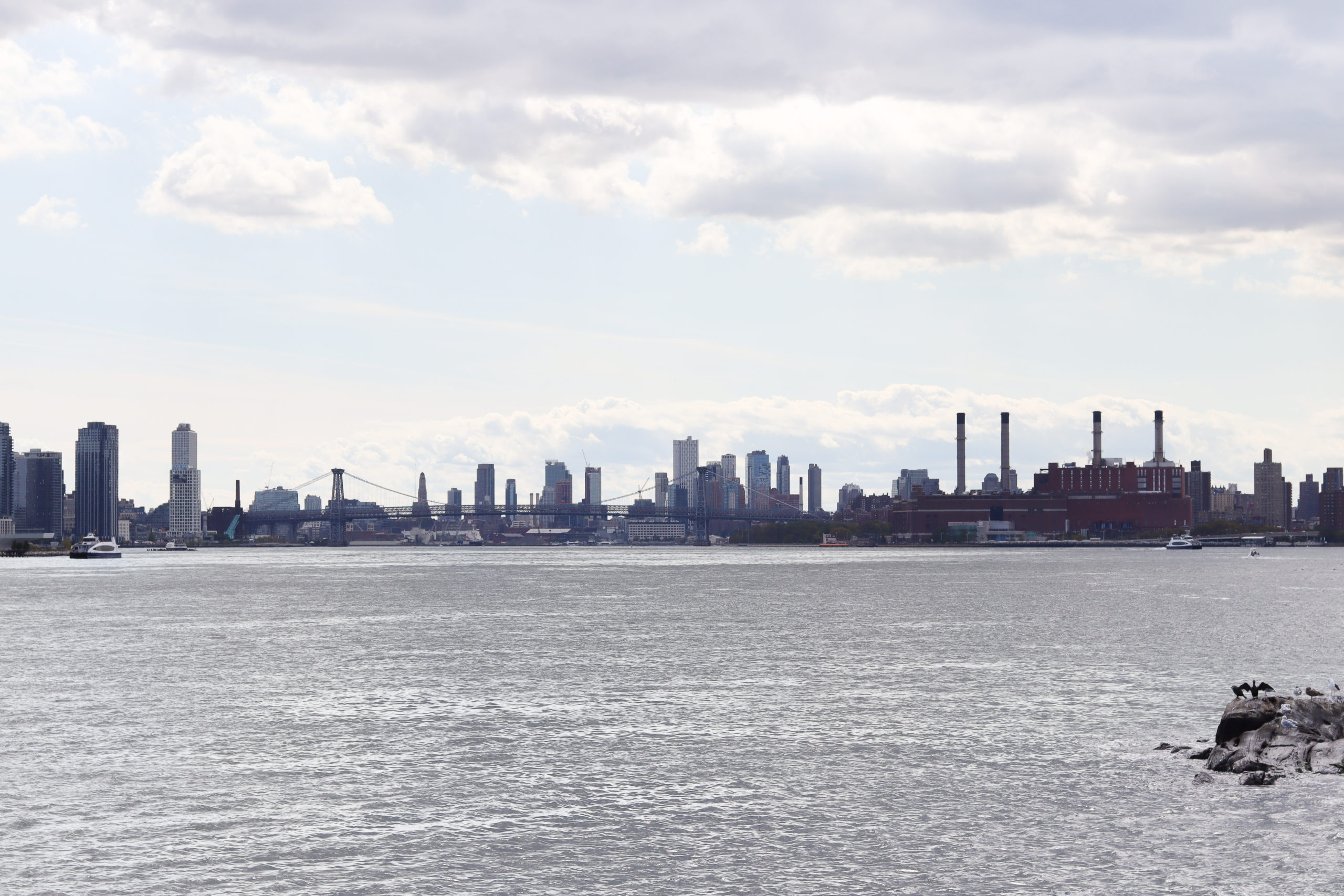 Where to Eat on Roosevelt Island?
Roosevelt Island has a few spots to choose from, such as the little campus cafeteria for Weill Cornell College, Duane Reade, and Starbucks. There is also a local eatery called Bread & Butter Market as well as LiuKouShui hot pot noodle. However, with only two 'true' food options, these can get busy quick. We recommend grabbing a lunch-to-go and bringing it with you!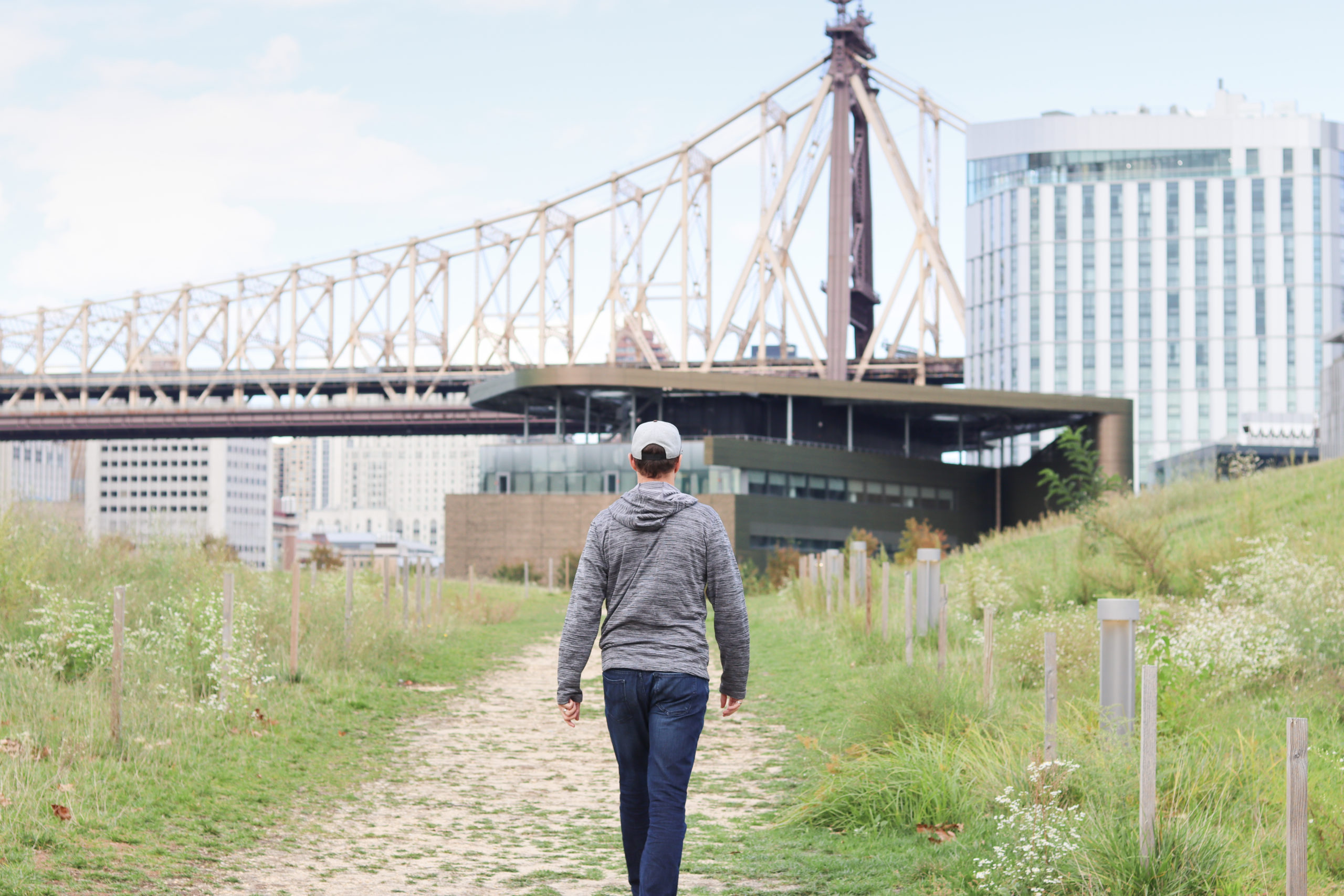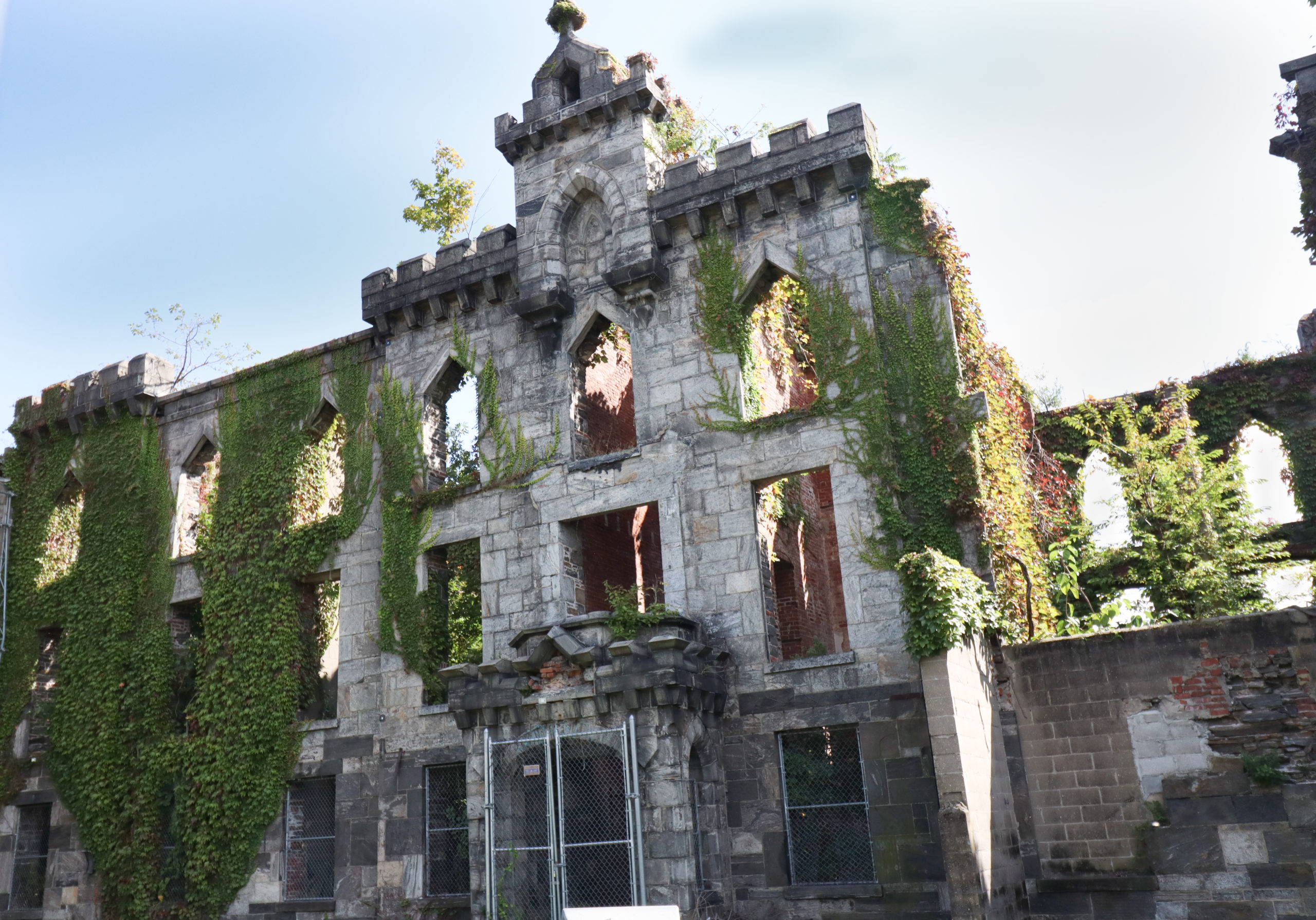 What to Do on Roosevelt Island?
Exploring Roosevelt Island is the perfect opportunity to enjoy some time outside. Explore the parks and car-free zones to sit and relax, read a book, run around, sun tan — what more could you ask for!
At the most southern part of the island is the Theodore D. Roosevelt Four Freedoms Park landmark. This area is a drink/ food free zone, so head here after you've eaten and drank your Starbucks! Once here, enjoy the TDR busk, tables, green spaces, and unobstructed Manhattan skyline.
Prior to entering the TDR park, make sure to grab a few photos of Smallpox Memorial Hospital. The abandoned ruins are overrun with greenery that looks quite spectacular.
From here, take the walking path around to the northern end of the island. Here, you can check out a 19-century lighthouse and panoramic views of the skyline.
If you're here over the summer, another great option for a day trip is visiting Manhattan Park Pool Club. With the peacefulness  of Roosevelt island and sweeping skyline views, we can't wait to check it out next summer! This pool opened in 2015 and every year they hire an artist to make the area inviting and instagram-perfect. You do have to purchase a day pass to gain access, which is $30 on the weekdays and $60 in the weekends.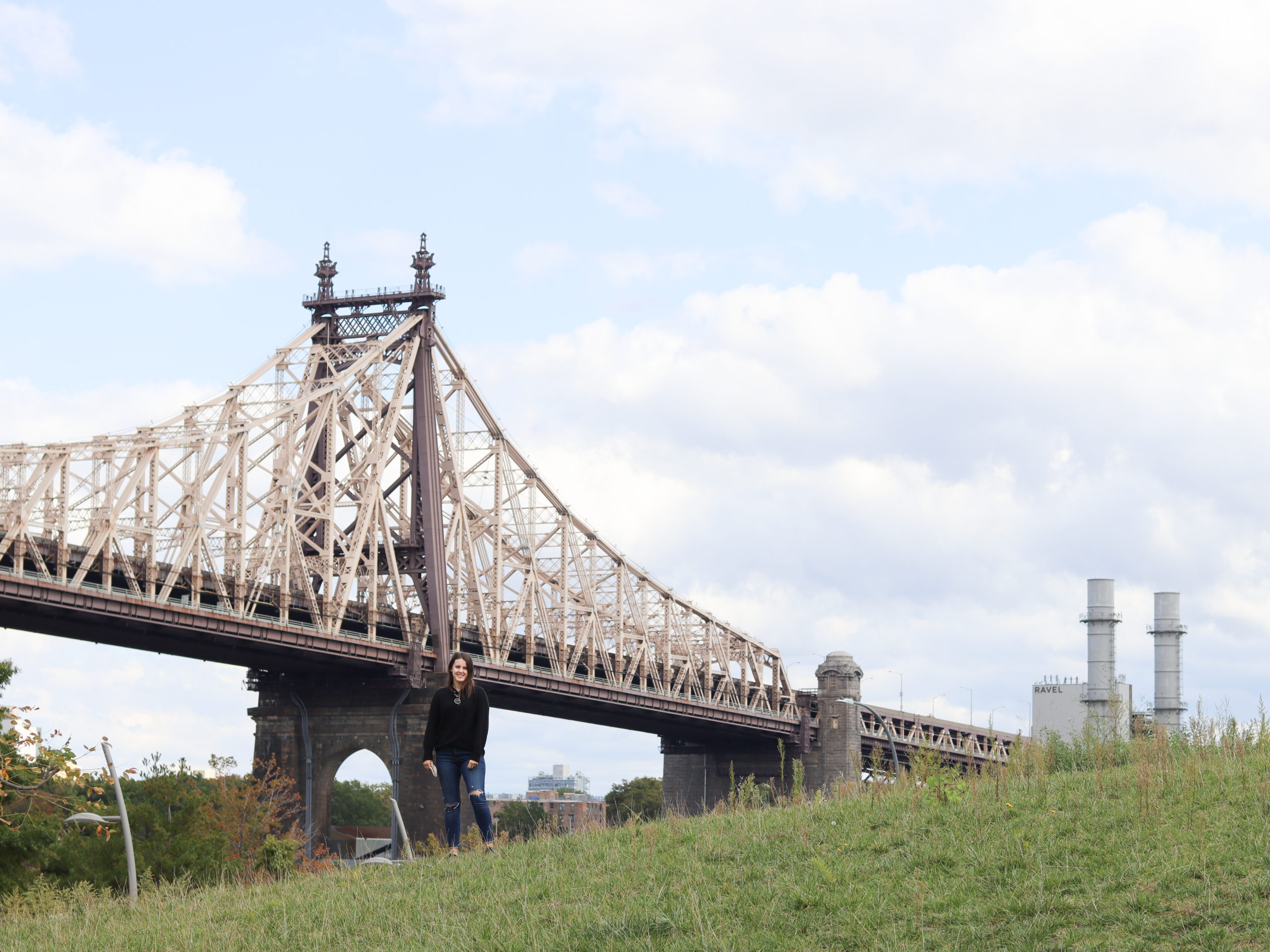 Roosevelt Island is a great place to enjoy a sunny, warm day and an area we go to frequently. Hope you can get out and enjoy this, not so hidden, gem as well!