This summer we have made every effort to escape our small NYC apartment as much as possible. With a rental car booked, a long weekend and no plans, we did some quick research and decided to head up the coast to explore Mystic, CT. We went into the weekend with very little knowledge about Mystic and ended up being blown away by it!
Located on the Eastern side of Connecticut, Mystic is a beautiful small town. It was originally a bustling seaport in the 1700s and is still filled with this history. Add in the delicious food and we were sold. 
We had two-days in town, which we feel is the perfect amount of time for visiting.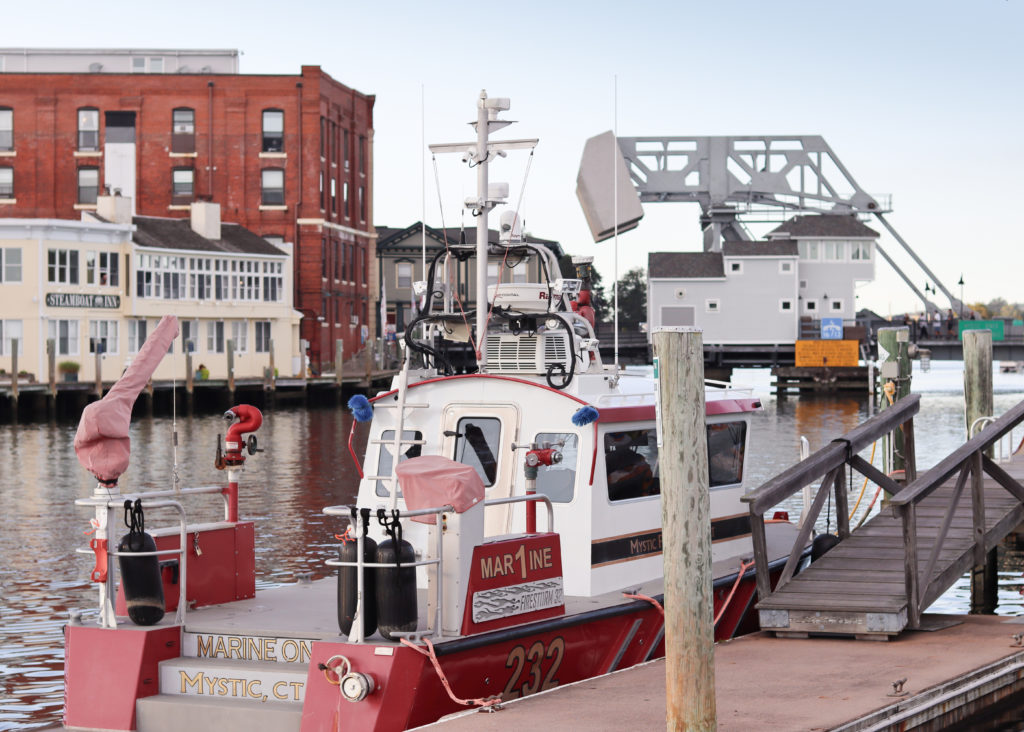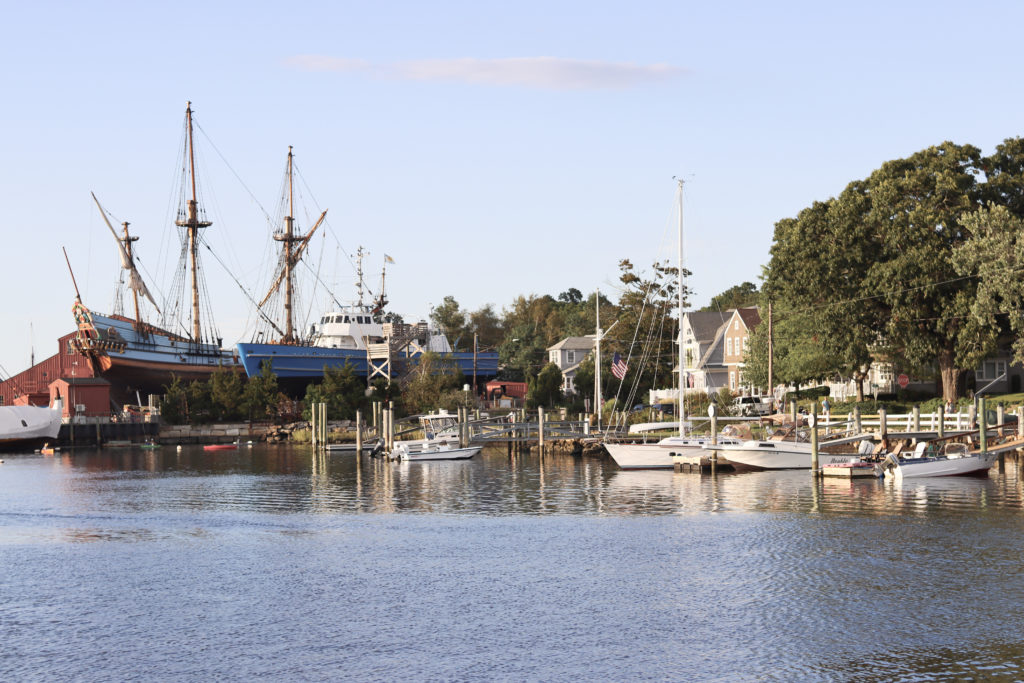 Where to Stay in Mystic, CT
In the downtown area there are a few bed and breakfast options for staying at, such as the popular Whaler's Inn. However, we recommend heading a bit north to the Old Mistik Village area where you will find more hotel options. A few of the hotels here have outdoor pools and offer overlooking views of the water. The Hyatt Place Mystic or the Rodeway Inn Mystic would be too good options.
If you are looking for more reasonably priced options, New London is a great spot to look. New London is located right beside Mystic and offers more reasonable priced hotel options, while staying within a 15-minute drive of Mystic.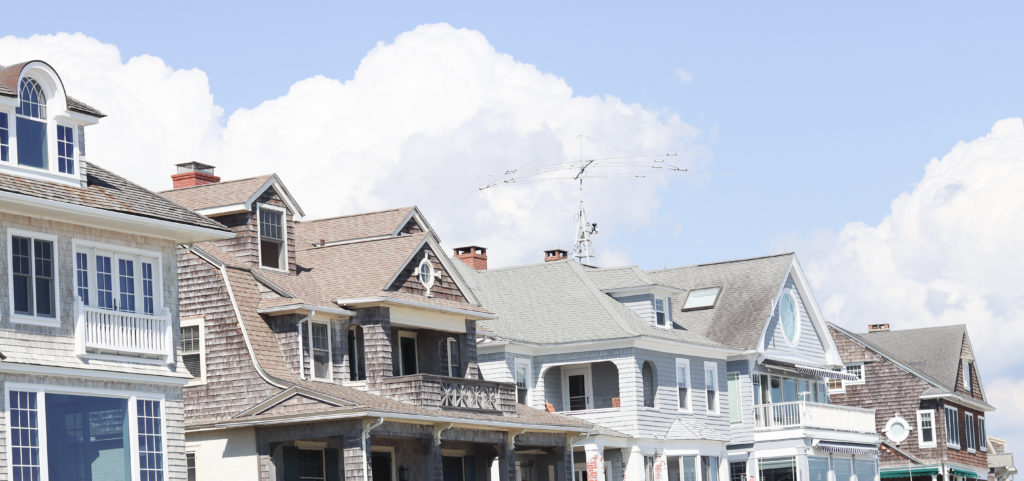 What to do in Mystic, CT
Mystic Seaport Museum
The Mystic Seaport Museum is probably the most visited, or least the largest, attraction in Mystic.  The museum is very interactive, with several boats to walk around. We would have loved to visit, however it was closed due to the pandemic. It's $19/ person for admission. We recommend checking out their site, here, prior to visiting. 
Old Mistick Village
Old Mistick Village is an outdoor area set up to take you back in time. Within this outdoor village there are many shops and restaurants to enjoy. This is a great spot to spend an afternoon or evening. From the wood oven pizza, to the ice cream, to the craft coffee and donuts, you will not be bored here. 
Explore Downtown
The Mystic downtown area is a must see spot when visiting. There are many shops and restaurants within the downtown area. It is small enough to be easily walked in its entirety and on summer evenings gets quite popular. 
The iconic Mystic River Bascule Bridge is in the heart of downtown and raises hourly on the 40 minute mark. For any bridge fanatics out there, you have to check out the massive counterweights of the 100 year old bridge! Just don't spend too long underneath them!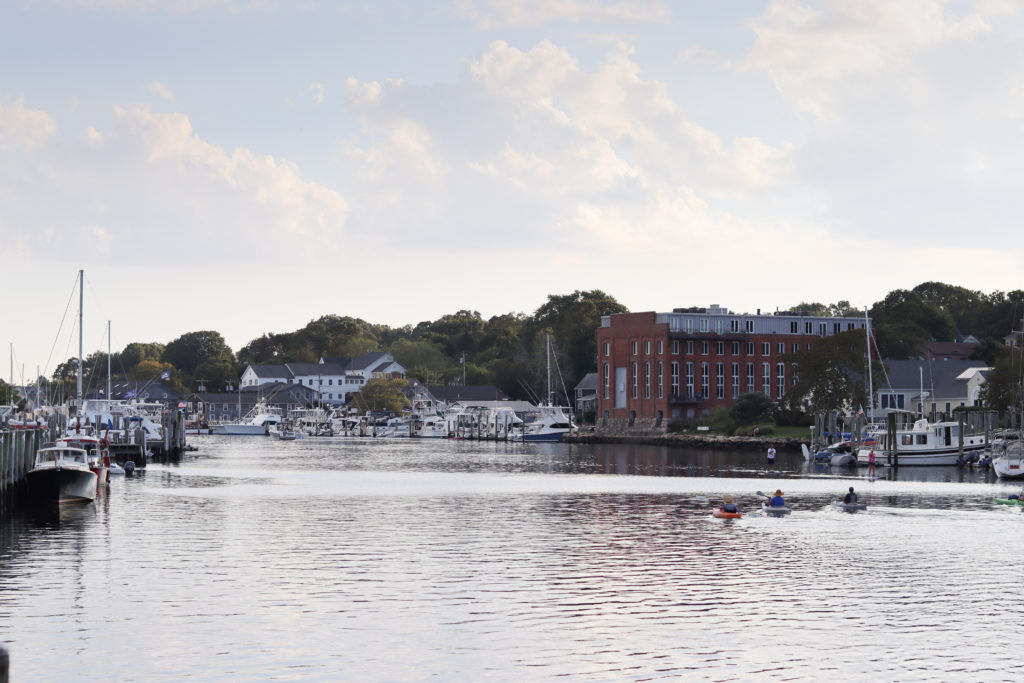 Get Out on the Water
Downtown Mystic has several rental and tour options to get you out on the water. You can rent paddle boards, go on a boat adventure tour or rent kayaks. There are several different rental and tour companies, so make sure to research prior to visiting.
Go to a Cider Tasting, Brewery or Winery
Around Mystic there are several options to get out and enjoy the local wines and beers. Clydes Cider Mill is seasonal, opening after September 1st. Here you can go apple picking or try one of their many ciders. Stenington Vineyards is another great spot to visit and test out some wines. They have a Friday night summer concert series to enjoy with your wine as well. 
This not an all-inclusive list, there are several other wineries to choose from and a few microbreweries. The surrounding area has many options if you have a car to visit, otherwise we recommend staying local to Mystic. 
Ocean Beach Park
Lastly, are the beaches. These beaches are technically in New London, but easily accessible with a car from Mystic. Ocean Beach Park is a where we opted to start off our day. This 1/2 mile beach surrounds a small inlet that provides calm waters for swimming (if you're not scared of sharks, that is!). On top of the beach, there's an olympic size outdoor swimming pool, playgrounds and miniature golf. Most of these were closed with the pandemic, however the ice cream shop was not, so we were set. 
Misquamicut Beach
Another good option is Misquamicut Beach. This beach is North of Mystic and is actually in Westerly Rhode, Island. While it is a bit longer of a drive, we have heard it is worth the trip out. This 1/2 mile beach offers paddle board rentals, a beautiful boardwalk and several dining options. There is a fee for visitors, which is $14/ person on weekends for those from out of state. 
Where to Eat in Mystic, CT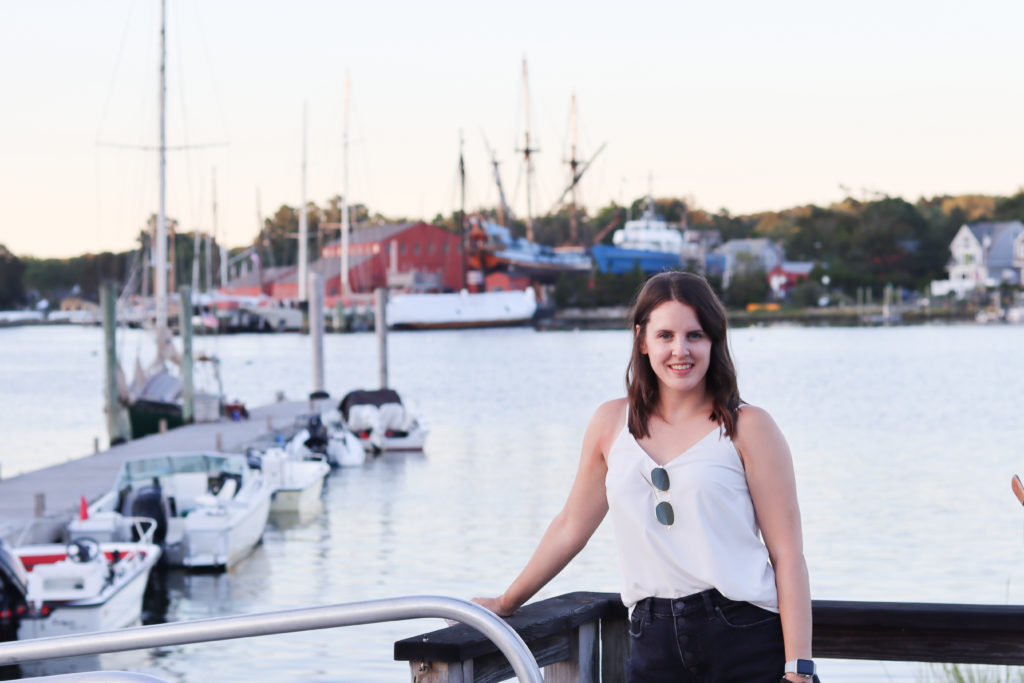 The Engine Room
We ate at The Engine Room, which is about a 2 minute walk off the main strip and offered beautiful views of the harbor, especially at sunset. Unfortunately, the wait was approximately an hour for our table. The restaurants on the main strip seemed even busier. Similar to our previous trips this summer, a trending theme is to make those reservations in advance!
Red 36 Bar and Grill
Some other great options are Red 36 Bar and Grill. They offer a delicious, locally sourced, menu and at a beautiful location. This spot gets busy, so a reservation is a must.
Furthermore, there is the Oyster Bar, S&P Oyster Restaurant and Bar, Pizetta and Via Emilia. These spots are all within the downtown area and highly rated.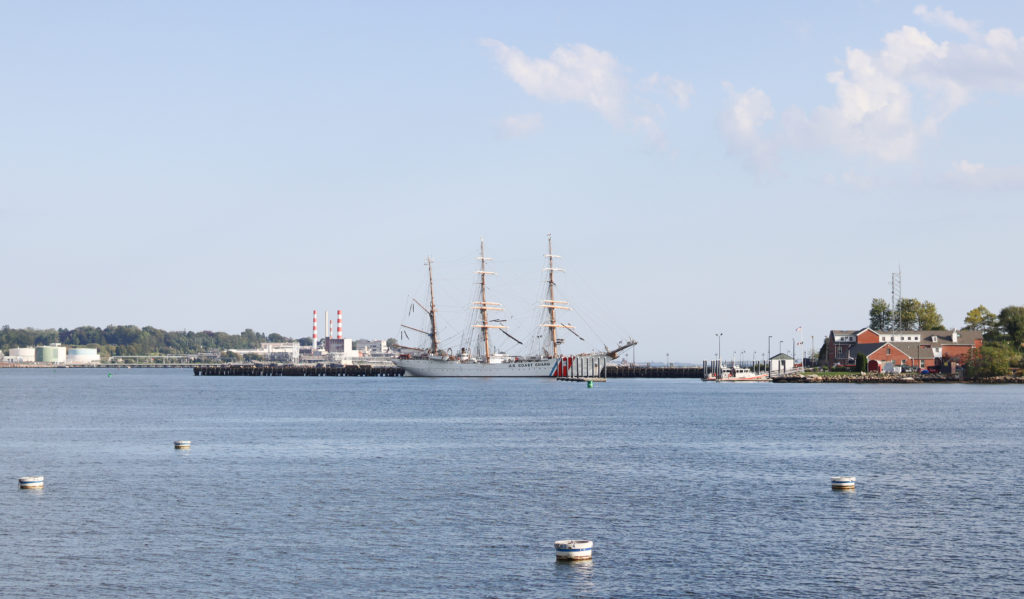 After a great time in Mystic, we packed up early on our last day to head into New Haven for a hike on the way home. While we didn't have time for everything, we saw more than enough to understand the unique charm and serenity of Mystic.
Until next time, Mystic!