Located in Alberta, Canada is Banff National Park. When we lived in Calgary, we were always heading out to Banff National Park for the weekend. We may be biased but we feel it's Canada's best National Park to explore. Banff National Park has everything you could need for a mountain escape. Come in the Summer and Fall for great hiking and lake adventures or visit in the Winter and Spring for some epic winter sports. No matter which season you visit, downtown Banff offers great restaurants and shopping to close out your days.
You could easily spend a week in Banff National Park, or jet off for a long weekend. Either way, this guide will break down the must see spots within the park.

How to Get to Banff National Park?
Banff National Park does not have an airport, so you will need to drive into the park. The closest international airport is located in Calgary, Alberta which is about a 1-1.5 hour drive into downtown Banff. Another option is to fly into Edmonton, Alberta, which is also an international airport, however this drive will be longer at about a 4 hour drive to downtown Banff.
Getting to Banff is relatively straight forward. You'll get onto Highway 1 and follow this to Banff. Once you're within the park, it's well signed for the off ramps to Banff village and popular outdoor areas. You will need to purchase a National Park Pass when entering Banff, so be prepared to stop for this. If you purchase ahead of time, you can drive through without stopping- just make sure to display the pass!
Getting Around Banff
Banff National Park is a very large and nature-filled national park. You will need to have a car to get around. Not only will you need a car to get into the park, but getting around to different activities within the park will also require a car.
With this said, exploring downtown Banff is best done by foot. The downtown area of Banff is relatively small and very walkable. In fact, a few of the main streets will be closed off to car traffic to promote foot traffic only. Find a spot to park for the evening and explore around this area!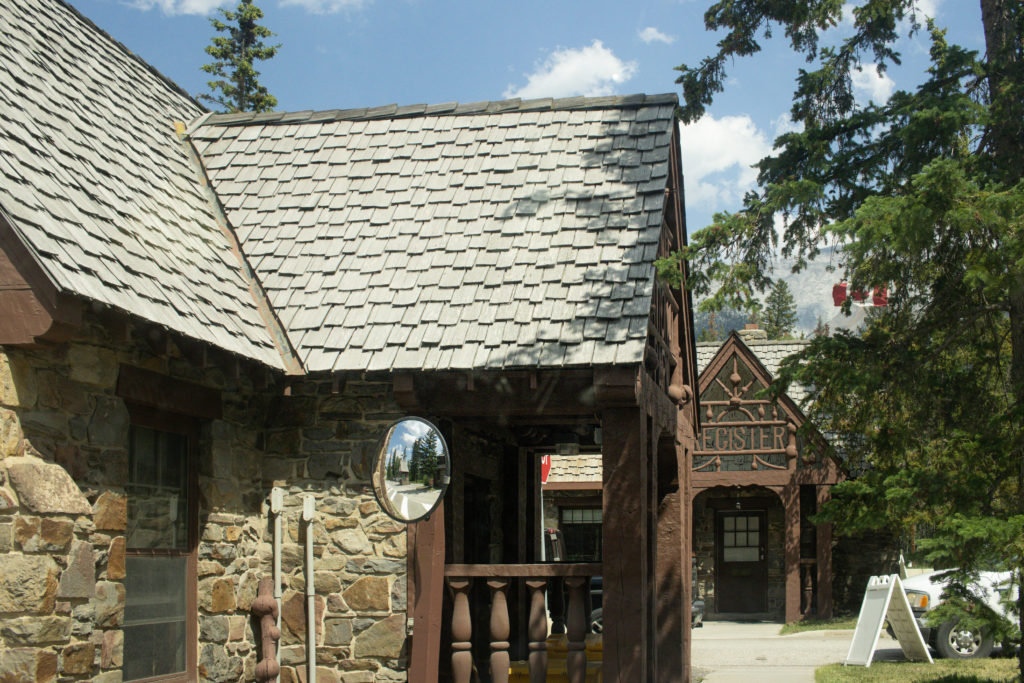 Where to Stay when visiting Banff National Park?
When visiting Banff National Park, there is always the debate of whether to stay inside the national park or just outside of it in Canmore, Alberta. Canmore, Alberta is about 30 minutes southeast of Banff National Park and a more economical spot to stay. To make broad generalizations of Canmore vs Banff, Canmore is were locals live and enjoy whereas Banff is where tourists visit and explore. So, is one better than the other? Absolutely not! It all depends on your budget and experience you want. In addition, it is also possible to stay in Lake Louise, about 40 minutes northwest of Banff:
For Canmore, we have stayed in the Canmore Holiday Inn which is a great budget-conscious option just off the highway. Silver Creek Lodge is another beautiful spot to stay in Canmore, it's not right downtown which allows for quick access to Banff.
For Banff, there's options for every budget and type of trip. You can stay in a hostel, a bed and breakfast, an AirBnB, a hotel or campsite. We've stayed in a variety of these types of accommodations, and for a low-end option, would recommend the King Edward Hotel for its prime location in the heart of downtown Banff. For a more upscale option, try out the Moose Hotel and Suites, which is just a short walk away from Main Street.
For Lake Louise, there are fewer hotel options, however if budget is not of concern, we highly recommend spending a night at the Fairmont Chateau Lake Louise. This hotel feels iconic with its location steps away from the lake.
Camping can be a bit more challenging for those flying in but is worth the effort! Some of our favorite campgrounds include: Two Jack Lakeside Campground, Two Jack Main, Tunnel Mountain Village and Waterfowl Lakes. For a complete list of campsites within the park, check out Banff National Park's website. The past few summers, these campsites have filled up quickly. If you don't book in advance, you may struggle with finding spots.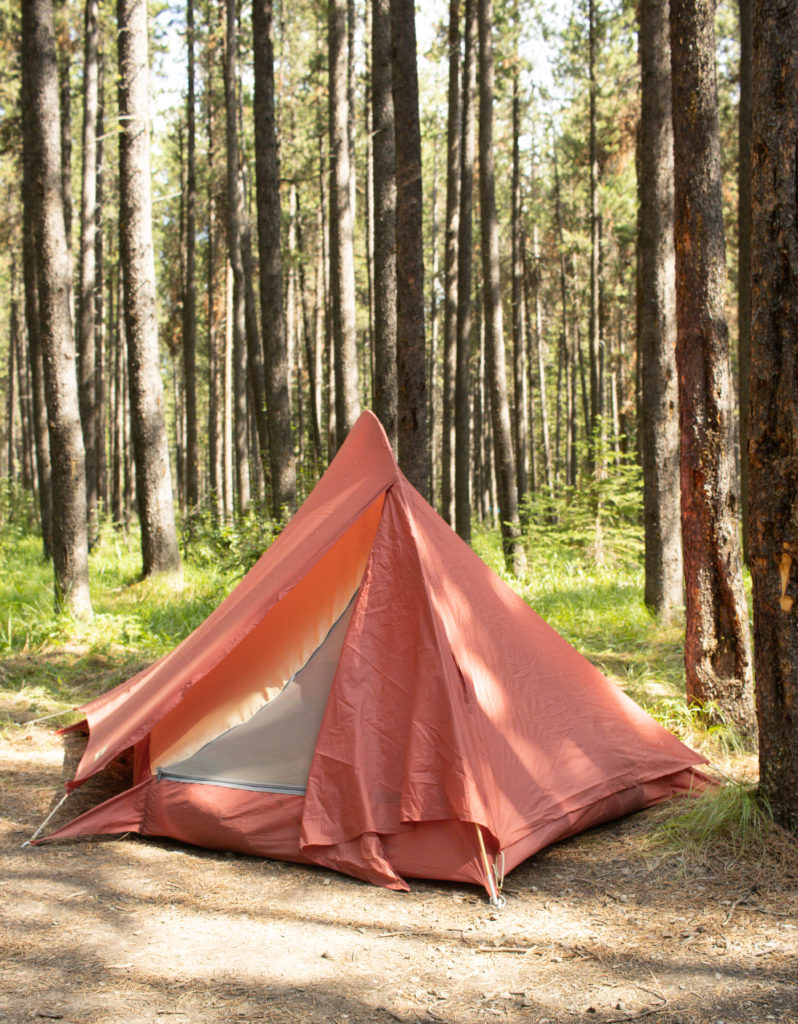 Top Spots to see in Banff National Park
When visiting Banff, there is an endless amount of activities you can partake in. Whether you are in here in the winter and choosing between the three mountains to ski,  you're here in the summer and planning out hikes or you simply want to see all the popular look out points- there is something for everyone!
Downtown Banff
Downtown Banff is a must see in our books. Banff Avenue is the main street, filled with shopping and restaurants. During peak seasons this street is closed off to car traffic so you can roam freely. This street is also where most of the iconic downtown Banff shots are taken, with Cascade Mountain looming in the background. If you didn't see a spot to eat on Banff Avenue, head over the Bear Street. We highly recommend The Bear Street Tavern.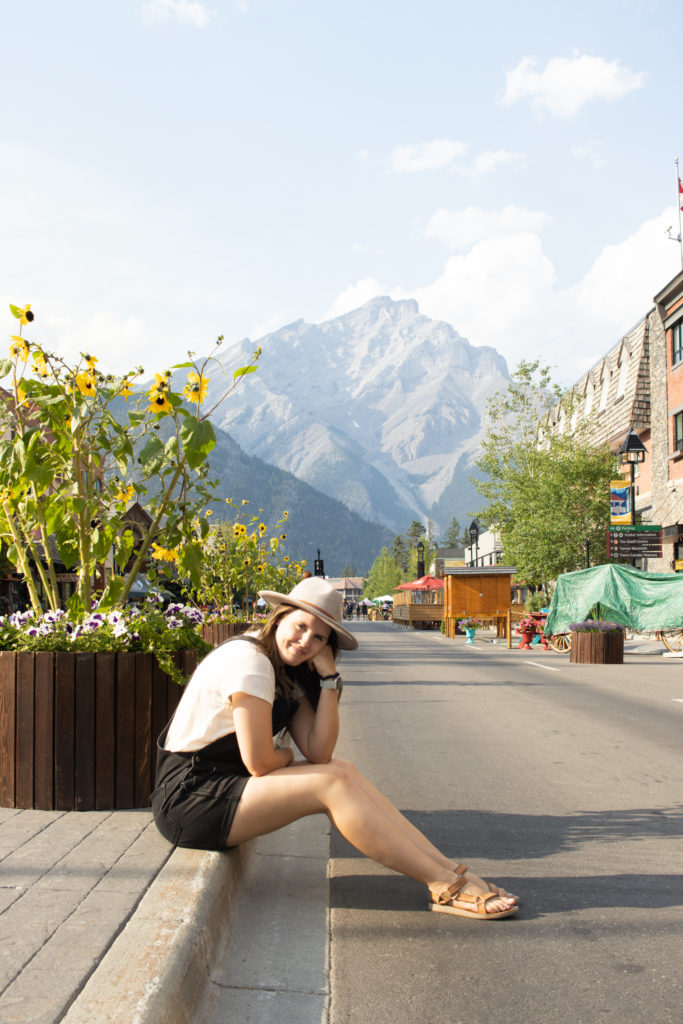 Banff Gondola
Want those mountain top views without the effort of hiking up? This is where the Banff Gondola comes in handy. The gondola will take you to the top of Sulphur Mountain and offer sweeping views of the Bow Valley. This is a great option for families and those unable to hike. There's a restaurant at the top, along with some walking paths so plan to spend some time up here. The ticket prices will vary depending on the time and day, so it's recommended to book ahead. In general, ticket prices range from $50-70 CAD/ adult. For all the necessary details, their website is the best spot to look.
Lake Louise
Lake Louise is most likely the picture that comes to mind when you think of Banff National Park, and for good reason- this is a stunning spot to check out. You can roam around the grounds, rent a canoe to get onto the lake, explore the Fairmont Chateau or hike. There's a hike here called the TeaHouse Hike/ Lake Agnes Trail. This hike is 4.6 miles roundtrip, heavily trafficked trail. The trail leads you up to a tea house where you can stop for some tea and pie. It's cash only here, so come prepared.
Lake Moraine
Located right beside Lake Louise is Lake Moraine. Lake Moraine has the ten peaks as its background, making it a stunning and must see spot. The lake is clear and a deep blue color, perfect for photos. The parking lot here is small and fill up quickly. If you're late to arrive, you could try reserving a spot on the shuttle that takes you from the highway into Moraine Lake, for details check out their website. Furthermore, access to Lake Moraine is from May to October. Outside of these times, the lake will freeze and this becomes an avalanche risk area, thus it's closed off for safety.
Lake Minnewanka
Lake Minnewanka is the perfect spot to come for a picnic lunch or an afternoon of relaxation. During the summer, there are some easy and quick hikes you can do as well as a boat cruise that takes you around the lake. If you're here in the winter, you can skate on this lake once its frozen. Compared to Lake Louise and Lake Moraine, this is a lot less trafficked of a lake but still beautiful!
Vermilion Lakes
Vermilion Lakes is located just west of downtown Banff. This spot is where three lakes merged and offers stunning views of Mount Rundle. This spot will feel more like a marsh when compared to the other rocky lakes on this list. You can canoe, hike and bike around here. There's also an easy and level 2 km loop here that can be enjoyed by everyone. If you're staying close to Banff, this is a top spot to sit and enjoy the sunset at.
Johnston Canyon
Johnston Canyon is a popular hiking spot near downtown Banff. The hikes takes you along a well laid out trail that features waterfalls and ends with ink pots. The Lower Falls will take you to some waterfalls and, if you're up for it, you can continue to the Upper Falls which takes you to the ink pots. The Lower Falls is about 2.2 kms roundtrip with the Upper Falls being 5.2 kms roundtrip. There's a parking lot with facilities at this trail, but it is very popular. We recommend getting here early or late to enjoy the trails with a little less people.

Peyto Lake
The glacier-fed Peyto Lake is one of the most uniquely colored lakes we have ever seen. Due to the mineral content of the lake, in the summer months, the blue color is quite striking. You do need to hike in to get to the overlook area, but this 3.8 km trek is relatively easy and well worth it. Of note, Peyto Lake is currently closed due to renovations to make it more accessible and safe, but hopefully by October 2021 it will be up and ready to greet visitors again.
Bow Lake
Bow Lake lines the Icefield Parkway, making it a popular spot to explore. The lakeshore has a flat and easy 5 km trail, making it a great spot to stretch your legs and for families. There are many other strenuous hikes around Bow Lake that offer stunning views from above. Some of these hikes include Helen Lake, Cirque Peak and Bow Glacier Falls. The lake can also be enjoyed from the water on a canoe, stand-up paddle board or swimming (which will be very cold!). In the winter, this lake freezes and becomes a popular spot for winter sports.
Banff National Park is filled with amazing views and unlimited hikes to do. This list is a just a small snapshot of the spots to see and explore in within the national park. Whether you are here for a weekend or a month, there will always be something new to see and explore! Before you go, check out our travel tips for visiting Banff National Park.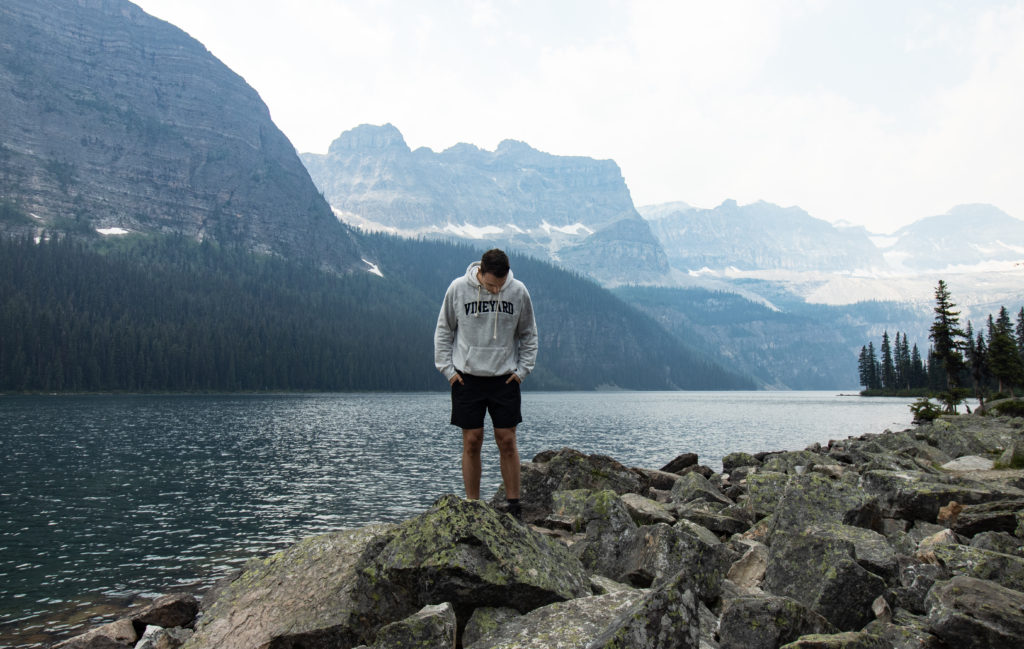 Travel Tips for Banff National Park
Prior to heading out, we recommend reviewing our list of tips & tricks to save you some time and grieve.
Buy a park pass. You can buy this online prior to visit, this will save some time when entering the park.
Don't block traffic to stop for animals. We recommend not pulling over to get out and grab a better view of animals, you can be fined for this. Park rangers are strict with not blocking traffic or distributing the wildlife.
Get to the popular spots early! Parking lots can be small and become full quickly. Planning on seeing Lake Morraine? Get there before 8 am in peak season or else you may be out of luck.
Rentals are expensive in Banff. If you are planning on canoeing more than once, skiing more than once, etc then we recommend renting in Calgary prior to heading west. Our favorite rental spot is Sports rent, located conveniently just before you leave the city of Calgary.
Be bear aware. Bears can be common here, along with deer, moose, etc so be aware. If you plan to hike, bringing bear spray is a necessity. Furthermore, having the bear spray accessible and not in your backpack is essential.
Lastly, leave no trace. Banff National Park is beautiful and should be left the way you found it! Be aware that you will need to carry garbage in and out on hikes.