In 2021, I challenged myself to read at least 52 books and incorporate more non-fiction throughout the year. This New Year's goal was surprisingly more challenging than anticipated, but I did it! Below were my 21 favorites — while not all are 2021 releases, I feel they are worth adding to your 2022 reading list!
Giver of Stars by Jojo Moyes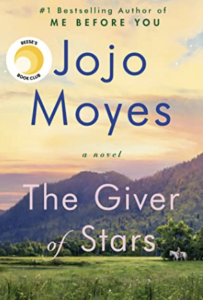 I started my year off with a historical fiction book about a group of female packhorse librarians in Kentucky. The unlikely group of five women spend their days delivering library books to remote homes while taking you through their own stories of love and loss. This book delves into the challenges that women faced during this time in American history while touching on the topics of humanity and justice.
The Wicked City by Beatriz Williams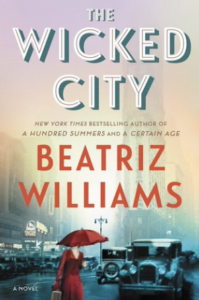 Next up is The Wicked City. This is another historical fiction and may have sat on my shelf for a year before I picked it up — not sure what I was waiting for! This book mixes two stories together. One occurs during the Jazz era and the other during the Prohibition era, all with NYC as its backdrop. Ella is a socialite who moves into a new apartment in Greenwich after discovering her husband's infidelity. Gin is a smart-mouthed woman who escapes her life in Maryland for another life in NYC. The stories are filled with twists and end up becoming entwined, which leads to a great ending.
November 9 by Colleen Hoover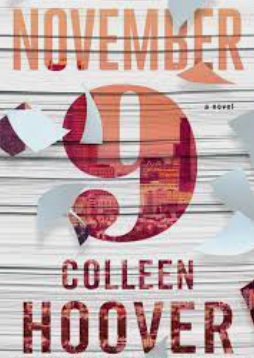 This book follows the lives of Ben and Fallon, who happen to meet the day before Fallon packs up and moves from California to NYC to chase her broadway dreams. They continue to meet every year on this day, but there are secrets between the two that will threaten to tear them apart. This book makes you fall in love with both Ben and Fallon, and will leave you rooting for this strange set-up they have established.
The Things We Keep by Sally Hepworth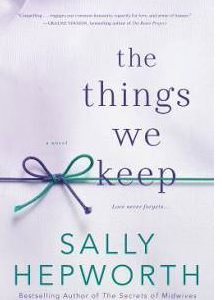 The Things we Keep is book one of two Sally Hepworth novels that will leave you with a few tears, but are so good! This novel follows the story of both Anna Forster who is diagnosed with early-onset Alzheimer's at 38 and the long-term care's newly hired chef, and single mom, Eve Bennet. You watch these two unexpected love stories unfold, while learning about the challenges these women have faced.
The Mother's Promise by Sally Hepworth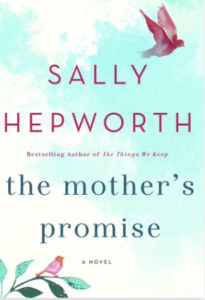 Next up is The Mother's Promise which is another heart-wrenching story. This novel follows Alice and her daughter Zoe, who have been a family of two for Zoe's whole life. It's not until a grim diagnosis for Alice that moves her to open up and create a family to provide her daughter stability. Meanwhile Zoe is learning to overcome her crippling social anxiety and try to survive high school all while caring for her mother.
The Hunting Party by Lucy Foley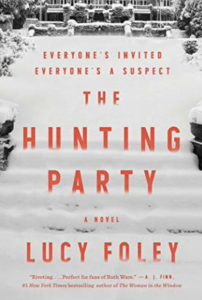 Lucy Foley writes psychological suspense novels and this book is no different. The Hunting Party follows a group of old college friends as they venture up to an isolated cabin in the Scottish Highlands. This idyllic location should be a perfect place to relax and enjoy everyone's company, that is until a murder occurs. This story has several twists and turns as you try to determine who the murderer is. If you're into psychological suspense, this one is for you!
The Road Trip by Beth O'Leary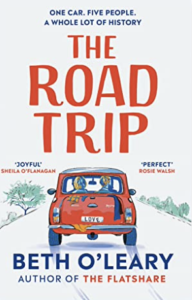 I shifted back into a light, chick lit, book by Beth O'Leary called The Road Trip, which was her 2021 book release. The story follows Addie as she and her sister travel up to a friend's wedding. Unfortunately their car gets totaled and they have no choice but to join Addie's ex-boyfriend Dylan and his friend to finish out their road trip. Their long, issue-filled journey forces Addie and Dylan to examine their messy past in order to move forward.
The Soulmate Equation by Christina Lauren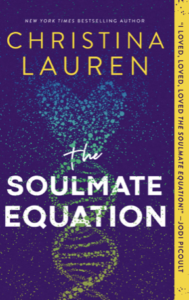 The Soulmate Equation is another nice light read, perfect for a beach day. The story follows the story of single mother Jess, who is a statistician, and Dr. River Pena who is a closed-off CEO of a new startup. Dr. Riva's new startup company is a match-making company that pairs people together via their DNA results, leaving the match-making to science. When Jess and Dr. River Pena match, they put the science behind the company to the test.
People We Meet on Vacation by Emily Henry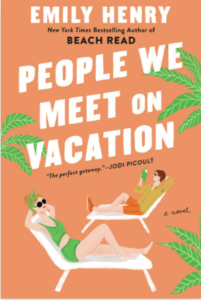 The next light, chick lit, book is called People We Meet on Vacation.  This book is focused in the story of Poppy and Alex, two best friends who haven't spoken in two years. Poppy has a wanderlust personality while Alex prefers to stay home and read. The two of them grew up in a small town, but when they moved apart they decided to take a week long vacation every summer to ensure their friendship remained. A decade into this arrangement everything changed and they haven't spoken in two years, that is until they both agreed to one final vacation together.
The Nightingale by Kristin Hannah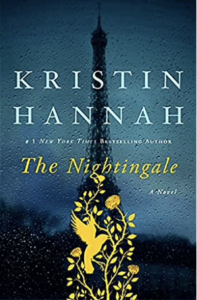 The Nightingale takes us back to German-occupied France during WWII, following the story of Vianne and her sister Isabelle. Vianne is a young mother with a husband off at war who must learn to live with a German captain. While Isabelle is a rebellious 18-year-old who joins up with the resistance following heartbreak. The story is exceptionally written and portrays the poverty, struggle and humanity that was a part of France during this period.
The Girls in the Stilt House by Kelly Mustian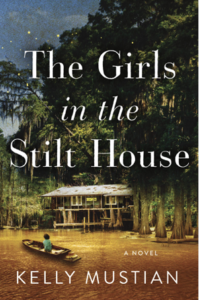 The Girls in the Stilt House is a 2021 release that takes us back to Mississippi in the 1920s. Ada is a young woman who spent her life on the swamp most of her life until she runs off to Baton Rouge with a man. Heading back to the swamp and her abusive father was not the plan, but this is where Ada finds herself. Matilda is the daughter of a sharecropper who spends her days trying to protect her family from callous locals. The story of these two girls, who are from opposite sides of the Trace, becomes intertwined following a murder. If you liked Where the Crawdads Sing then I highly recommend checking this book out as well.
7 Husbands of Evelyn Hugo by Taylor Jenkins Reid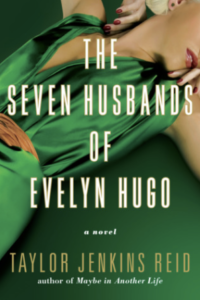 Evelyn Hugo is a secluded Hollywood icon now living in NYC, her life is largely unknown, asides from the 7 marriages. Agreeing to a biography, Evelyn chooses the unknown reporter Monique Grant. As Evelyn discusses her past decisions, marriages and life it becomes clear that Monique wasn't chosen at random. Overall, this is a light historical read that had twists I didn't see coming.
Malibu Rising by Taylor Jenkins Reid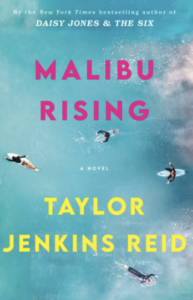 Malibu Rising is Taylor Jenkins Reid's 2021 release and this book is another historical fiction. The story takes place in Malibu in 1983 and follows the lives of the four Riva siblings. The siblings dad is Mick Riva, a famous singer, however they haven't seen him since the second time he walked out of their lives as children. The siblings throw a yearly party in August and we learn about each siblings lives leading up to this party.  Nina a famous model is the eldest sibling, Hud is a famous photographer, Jay is a champion surfer and the youngest sibling is Kit.
We Met in December by Rosie Curtis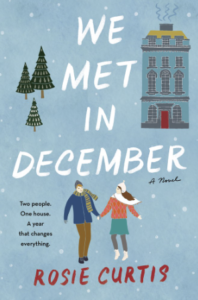 We Met in December is a seasonal chick lit read that's perfect to read in December. The story follows Jess who is 29-years-old and just moved to London to chase her dreams. The first night in her new house, she meets her flatmate Alex and instantly feels a connection. Unfortunately, when she returns from her winter holiday's Alex has started dating their upstairs flatmate. The story is light with some holiday cheer, a perfect Christmas read!
Non Fiction
This is Going to Hurt by Adam Kay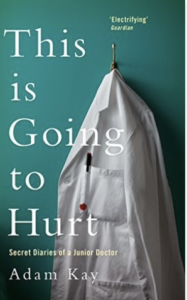 The first non-fiction book I read was by Adam Kay who was once a junior doctor in the UK. The story reads like a journal as the author outlines the grueling weeks spent in the hospital. He writes about trauma, tragedy and sheds light and humor into all situations. If you are a healthcare provider I highly recommend this book, and even if you aren't, you can still enjoy a peak inside the curtains of the NHS healthcare system.
Picador
The Language of Kindness by Christie Watson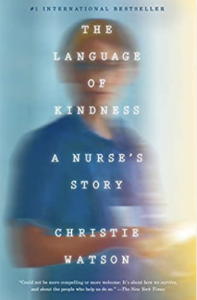 The next non-fiction is also a healthcare centered book, but I think non-nursing professionals will still enjoy this insight. Christie Watson was a nurse for twenty years in the UK. She chronicles her experience as a nurse and with the healthcare system in general, starting from training all the way to present day. She highlights how nursing has affected her life outside of the hospital and shows the human side of healthcare, which I feel is much needed after the past two tumultuous years.
Invisible Women by Caroline Criado Perez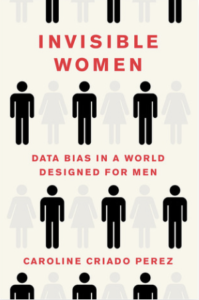 Invisible Women is a bit different than the typical books I read, but I learned a lot and enjoyed it. The author looks into the roots of gender inequalities by diving into hundreds of studies from the US, the UK and the world. It shows off the inequities against women that are ingrained into systems and highlights the costs of this. It definitely challenged me and would make for a great audiobook!
When Breathe Becomes Air by Paul Kalanithi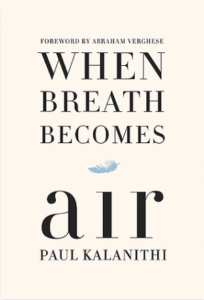 When Breathe Becomes Air is a memoir written by Dr. Paul Kalanithi who was training as a neurosurgeon when he was faced with a terminal diagnosis. Dr. Kalanithi was 36 years-old, married and living in the Bay Area as he finished up his neurosurgery training, however following a lung cancer diagnosis he looked critically at his life. The memoir touches on what to do with your life when your future is taken away and what to focus on when you are facing death.
A Very Punchable Face: A Memoir by Colin Jost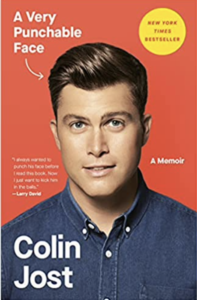 Next up is the newly released memoir by Colin Jost. Colin Jost is best known for his role in The Weekend Update on SNL,  however he has been an SNL writer and stand-up comic for years. This autobiography takes you through Colin Jost's life, from childhood up to present day. Filled with self-deprecating humor, this memoir shows the path it took to get SNL and provides an inside scoop on some of the most famous SNL sketches.
Nomadland by Jessica Bruder
Jessica Bruder is an American journalist who spent years interviewing, observing and writing about a side of America that isn't often highlighted. The book shows the underbelly of the American economy as many retired age Americans lost everything in the 2008 recession. To survive, these Americans have taken to the nomadic van life as they follow warm weather and seasonal jobs from Amazon to National Parks. This is a side of the Great Recession that feels forgotten about yet could happen to future generations. This book has since been turned into a movie, so you can always choose to watch this rather than read it as well!
Running for my Life by Lopez Lomong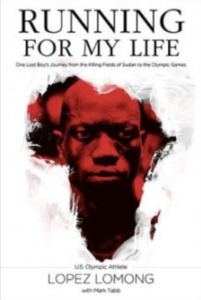 Lastly is Running for my Life, which was an Olympics inspired non-fiction book. Lopez Lomong who was once a Lost Boy, a product of the Sudanese civil war, was given a chance at a second life in the US. Lomong started as a barefoot, starving runner in a refugee camp and ended as a member of the US Track and Field team headed to the Olympics. Lomong's story is an incredible one and highlights the tragedy of the Lost Boys of Sudan.
My Top Five
And just like that, my suggested 2022 reading list is complete! I read a wide variety of books over the past year, so I feel this covers a range of memoirs, autobiographies, fiction, romance and thrillers. If you're trying to fill your list even more, check out my favorite books from 2020 as well! And guess what? More than 80% of these books I borrowed from the New York Public Library — don't forget about your own local library that will more than likely own the majority of my 2022 reading list. Wondering where to start? My top five book recommendations are:
The Giver of Stars by Jojo Moyes
The Girls in the Stilt House by Kelly Mustian
This is Going to Hurt by Adam Kay
The Hunting party by Lucy Foley
The Nightingale by Kristin Hannah
If you're looking for a coffee shop in NYC to sit down at and enjoy some reading, check out our favorite coffee shops. I've already started working on my own 2022 reading list and am always open to suggestions, so if I've missed a must-read book, let me know!
-Janessa